↓
Continue Reading To See This Amazing Video
There are about 450 different bird species in Virginia. Virginia boasts a variety of environments for birds to flourish, from the dense vegetation that makes up 62% of the state to the meadows, plains, and marshes in the low-lying areas. 
In Virginia, you may hear birds tweeting and singing throughout the year. We've compiled a list of several of the oddest, prettiest, and most unusual birds you might encounter in the state, in addition to some of the more common ones. Prepare to soar as you discover the stunning birds of Old Dominion!
American Goldfinch 
American Goldfinch males can be identified by their bright yellow bodies and distinctive black head caps, wings, and tail feathers. The hue of females is more subdued, with a body color of yellow-tan and wings that are grayish-brown with white patterns. On their neck is the only semi-vibrant yellow they have. 
These birds prefer overgrown grasslands and wooded environments, and they can be spotted in suburban areas with a lot of bushes and trees. They hunt for seeds in bushes, shrubs, and trees to eat. While they occasionally eat insects as snacks, the majority of their nutrition consists of seeds from different trees, with the exception of the sap from maple trees.
American goldfinches don't migrate in a predictable way. If food is plentiful, some finches may choose to stay there, but others may fly in the autumn and early spring. American goldfinches frequently spend the entire year in Virginia.
Ruby-throated Hummingbird
Virginia is home to the swiftly flapping Ruby-throated Hummingbird. These small birds are capable of nearly 50 wing flaps every second! They are 3.5 inches tall and barely 1/4 of an ounce in weight. 
Although men and females have fairly similar appearances, they can be told apart by the coloring of their necks. The throat is ruby red on males and white on females. Apart from their breast and belly, which are white, the bulk of the body is adorned in green metallic feathers.
These animals move to the southern region of Florida and Central America once winter rolls around, so you won't see them in Virginia at that time. In locations with lots of flowers, they start to emerge in the summer to eat nectar. They enjoy hummingbird feeders and prefer flowers like salvia, trumpet creeper, and jewelweed. They also consume tiny insects as food.
Golden-winged Warbler
The male Golden-winged Warbler stands out from the crowd thanks to its bright yellow, white, and black patterns that contrast with its gray body. These birdies have a black neck and a black face patch around the sides of their eyes. They have a brilliant yellow top and the top portion of their wings. 
Females are more typically gray and white, with less vibrant hues. Nevertheless, they have a bright yellow crown on top of their heads. In the higher altitudes of western and southern Virginia, golden-winged warblers can be seen in rural settings and grasslands with woods nearby. 
Moths and caterpillars, among other insects, make up the majority of their food. They travel far each autumn to spend the winter in northern South America and Central America.
American Robins
American Robins frequently hop and soar across the gardens of Virginians. Different types of environments are suitable for these birds. They dwell in cities and towns as well as in fields and woodlands. Early in the spring, robins are usually among the first birds to start chirping. 
Their white rump and reddish-brown breast make them simple to recognize. With the exception of the white coloring around their eyes and around their throat, the remainder of their body is black. 
American robins eat a variety of fruits, nuts, grubs, and worms as they scavenge for nourishment on the ground. Northern-born robins will fly south in groups, but as long as they have enough food in Virginia, they are likely to stay there all year.
Eastern Screech Owl
Virginia is home to moderate-sized eastern screech owls. They are found snuggled in trees in suburban and woodland settings and do not migrate. They inhabit a range of habitats. However, they don't live at altitudes greater than 5,000 feet. 
Their wingspan, which measures between 19 and 24 inches, is twice as long as they are. Their reddish-brown to gray feathers have distinctive patterns that help them camouflage into the bark of trees.
In addition to nesting in natural cavities in trees, some eastern screech owls prefer to seek refuge in manufactured bird boxes. If it is a productive nesting place, females will revisit there every year. In the wild, they only live between two and five years on average. Captive owls can survive up to 15 years more.
Peregrine Falcon
The Peregrine Falcon is a carnivorous raptor that can fly up to 200 miles per hour and is frequently seen sitting atop high cliffs. These swiftly gliding birds are sizeable. Although females are somewhat shorter than males, males can grow as long as 23.2 inches. 
Their chest and belly are white to cream in hue, while the ends of their feathers are black, giving a speckled appearance. Their eyes are surrounded by yellow, and their head, wings, and back are all dark gray. They also have yellow feet and mandibles.
The region of Coastal Virginia where peregrine falcons are most prevalent is where they chase shorebirds as well as other bird species. They sit on steep cliffs and large structures as they look for food, then they dive at great speeds and catch their prey.
Barn Swallow
The Barn Swallow, a little bird native to Virginia, weighs less than an ounce. As long as there is plenty of food and water, they may survive in a range of settings. As their name implies, you can find them skulking around barns or flitting around farms. 
There are barn swallows everywhere throughout the world, with the exception of Antarctica. They migrate, and in the autumn, they move south. 
They are quite chubby creatures with blue feathers that shimmer on top of their heads and down their backs. Their wings are bluish-black, while their forehead and neck are reddish-brown. They have a faint reddish-brown coloring on their chest and a white underside.
Northern Mockingbird 
A medium-sized bird known for its propensity to imitate melodies and other noises is the Northern Mockingbird. They have the ability to memorize 200 songs in their lives. 
The majority of North America is home to these songbirds, which can be seen in open areas, cities, and woodland margins. Although the majority of populations live permanently within their area, some move south to Mexico or the westernmost West Indies. 
The bulk of Northern Mockingbirds are grey in hue. The wings are often darker and the face and back are a pale gray color. They have a white belly and chest.
Common Grackle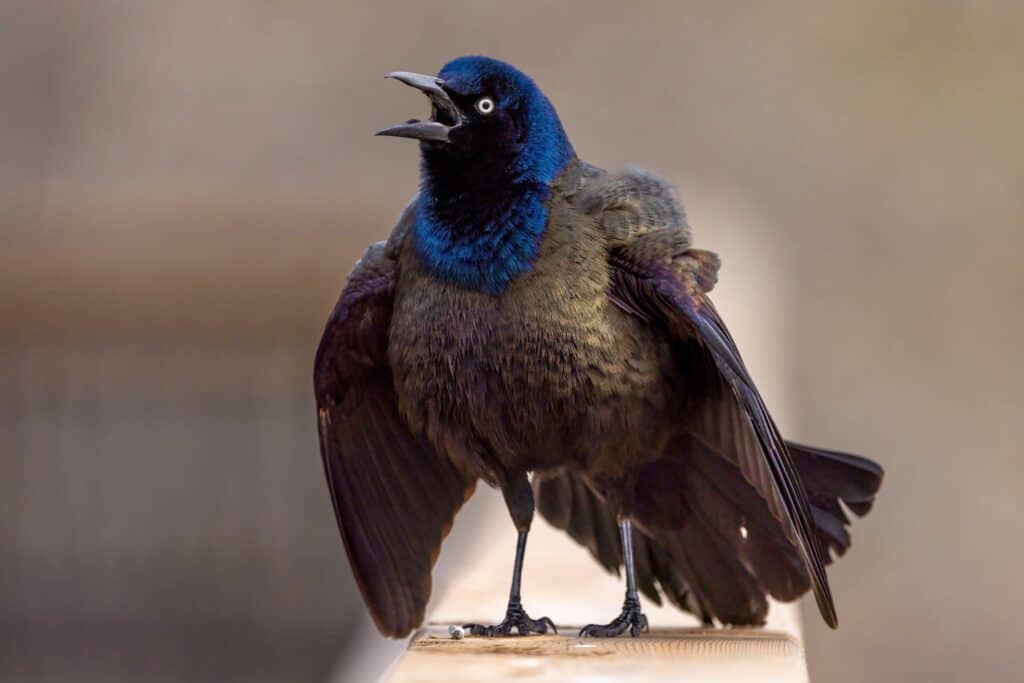 In Virginia, you can find common grackles in suburban areas, wetlands, farms, and open spaces. With shiny emerald-colored bodies and a sheeny blue, turquoise, or green tint on their heads, they have a highly distinctive appearance. Additionally, they have a violet-to-bluish-brown shine to their wings. 
These creatures can be seen eating at bird feeders, scavenging on the ground, or hunting for food in shallow water. They consume a wide range of insects as well as little frogs and lizards as food. They will browse for berries, nuts, seeds, and grains throughout the winter. 
As long as there is enough sustenance, common grackles are year-round residents of Virginia, only migrating south in the fall and spring.
Red-cockaded Woodpecker
The Red-cockaded Woodpecker is now listed as an endangered species on both the state and federal levels, despite once being common in the southern states of the U.S. These woodpeckers are among the rarest in Virginia due to their extremely low population in the state's southeast. 
Just mature pine woods with trees more than 80 years old may support red-cockaded woodpeckers' diet. They prefer loblolly and longleaf pines. The majority of these woodpeckers are black and white. They have black to brown streaks on their chest and underside and white cheeks and chest. 
These beautiful birds have black backs and wings with white specks that form a line pattern. On each side of the head, males have a little tuft of red feathers. The destruction of a large portion of their habitat due to forest harvesting is a factor in their population decline.
American Crow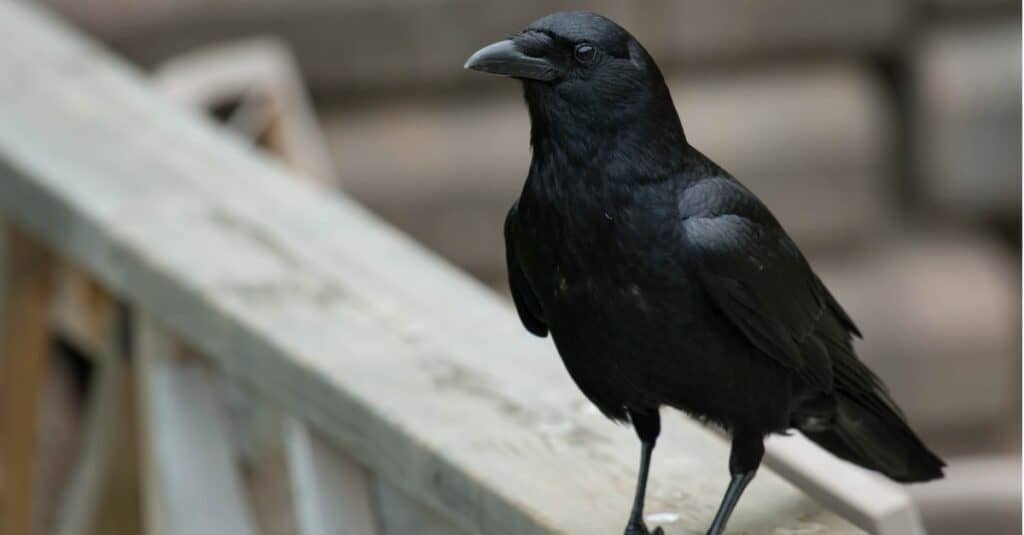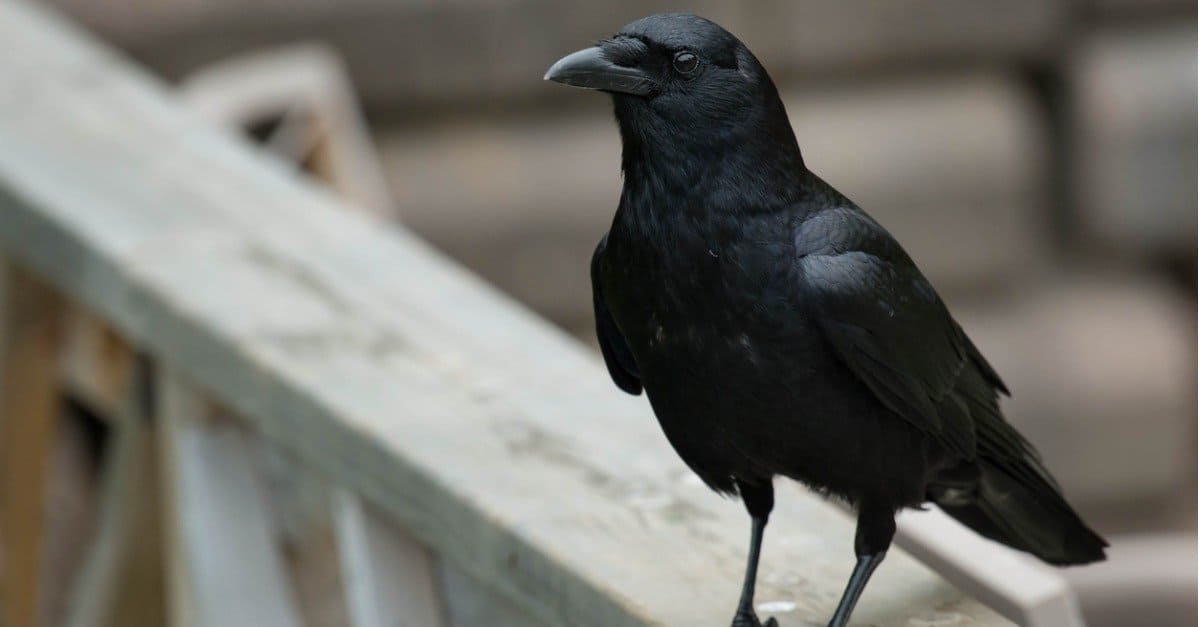 With the previous bird being extremely rare, let's talk about one of the most commonly found birds in Virginia – the American crow! Virginia and the majority of North America are home to numerous American crows. They have a bluish-black tint and are frequently confused with ravens. Despite being smaller than ravens, they can still grow to a length of 15 to 20 inches.
Crows are among the smartest birds. According to studies, they are capable of recalling human faces. If a crow recognizes a face that has harmed them, it will frequently cry to other crows for assistance. Crows have the capacity to create judgments about other creatures, which is a really curious trait.
Crows can be seen pretty much everywhere in Virginia. They can eat almost everything, including trash. They primarily live in cities, suburbs, forests, and meadows, and they frequently remain in the area where they were raised. Although Virginian crows do not migrate, northern groups may do so in autumn.
Northern Cardinal
What's a list of birds in Virginia without mentioning the beloved state bird, the Northern cardinal? All around the state, one can frequently see these birds. The male cardinal is distinguished by its vivid red hue and a distinctive black patch covering its face and throat. 
The size and structure of the females are comparable, but their color pattern – which consists of feathers in shades of gray, cream, and tan – is very different. As males of many bird species are more colorful to attract females, this is rather typical. 
In Virginia, cardinals don't really migrate, and in the winter, you may see them jumping on top of icy terrain in search of food. They can be found in towns, residential yards, brushy places, and the fringes of woodlands.
Their primary food sources include insects, berries, and seeds. When searching for their favorite things to eat in the summer, cardinals frequently consume more insects than they do in the winter. If you ever come across a bird's nest with light blue or green eggs with brown spots, you might have found a nest belonging to a cardinal.
Up Next
More from A-Z Animals
---
The Featured Image
---