Over 280 fish species swim in Mississippi's many freshwater lakes, rivers, creeks, and ponds, but only one is the official state fish. The official Mississippi state fish is the largemouth bass.
The total economic impact of the freshwater fishing industry in Mississippi is nearly $284 million annually. The largemouth bass is the largest contributor to this revenue as the state's most popular freshwater sportfish. Mississippi legislators recognized the importance and impact of the fish on their state when they made the largemouth bass the official fish symbol of the state in 1974. 
Largemouth Bass (Micropterus salmoides)
The largemouth bass is part of the Micropterus genus, which is often referred to as "black bass." This genus is part of the Centrarchidae, or sunfish, family. 
There are two subspecies of largemouth bass. Both are found in Mississippi, but only the northern largemouth bass is native. The Florida largemouth bass (Micropterus s. floridanus) has been introduced to some Mississippi waters. Florida largemouths are more prevalent in the southern part of the state since they don't tolerate cold temperatures as well as northern largemouths. Floridas typically grow a bit larger than northerns, partly because they have a longer life expectancy. 
The largemouth bass is named for its most prominent feature: its large, gaping mouth. Unlike all other bass species, the largemouth has an upper jaw that extends past the eye. With such a big mouth, this predatory fish can consume fairly large prey in proportion to its overall size. Adult largemouth bass predates smaller fish, crustaceans, frogs, bats, worms, snakes, and crawfish. Big largemouths will even prey on small birds, mammals, as well as turtle and alligator hatchlings. 
Largemouth bass are native to North America but have been introduced in Europe, Asia, and Africa. These non-native largemouth bass are now classified as an invasive species in many areas of these continents. Largemouth bass are highly efficient predators that often outcompete native fish for food.
Fishing for Largemouth Bass
Due to their aggressive predatory nature, largemouth bass are the favorite freshwater fish for U.S. anglers. These fish can be caught on a wide variety of lures and live bait. You can see largemouth bass around structures such as docks, trees, and aquatic vegetation. This cover allows the bass to hide as they wait to ambush passing prey.
While the fish is edible, largemouth bass is not a top-tier fish for cooking. Other Mississippi freshwater fish, such as crappie, bluegill, and catfish, are often preferred over bass for table fare. Catch-and-release bass fishing also helps ensure the health of the state's fisheries for years to come.
Mississippi Bass Lakes
The Clarion-Ledger lists the top five state lakes for largemouth bass fishing in Mississippi. As you can see, all of these lakes hold lunker largemouths! For more information on Mississippi state lakes, you can visit the Mississippi Department of Wildlife, Fisheries, and Parks website or call the numbers listed below.
1. Lake Bill Waller  
Location: Columbia
Acreage: 168 acres
Lake Record for Largemouth Bass: 15.88 pounds
Information: 601-736-1861
2. Calling Panther Lake
Location: Crystal Springs
Acreage: 404 acres
Lake Record for Largemouth Bass: 15.4 pounds
Information: 601-892-4776
3. Lake Claude Bennett
Location: Bay Springs
Acreage: 71 acres
Lake Record for Largemouth Bass: 14.75 pounds
Information: 601-727-3561
4. Lake Columbia
Location: Columbia
Acreage: 84
Lake Record for Largemouth Bass: 14.75 pounds
Information: 601-736-1861
5. Neshoba County Lake
Location: Philadelphia
Acreage: 138 acres
Lake Record for Largemouth Bass: 14.3 pounds
Information: 601-656-7376
Records
The Mississippi state record largemouth bass weighed 18.15 pounds. Anthony Denny caught that monster bass on a jerk bait while fishing on Natchez State Park Lake on New Year's Eve in 1992.
There is a tie for the world record largemouth bass. George W. Perry set the record when he caught a 22-pound, 4-ounce largemouth on Georgia's Montgomery Lake in 1932. The record was tied 77 years later when Manabu Kurita landed a bass of the exact same weight on Lake Biwa in Shiga, Japan, in 2009.
State Fish
Mississippi is not alone in recognizing the importance of this fish. The largemouth bass is also the state fish of Georgia and the state freshwater fish of Florida and Alabama.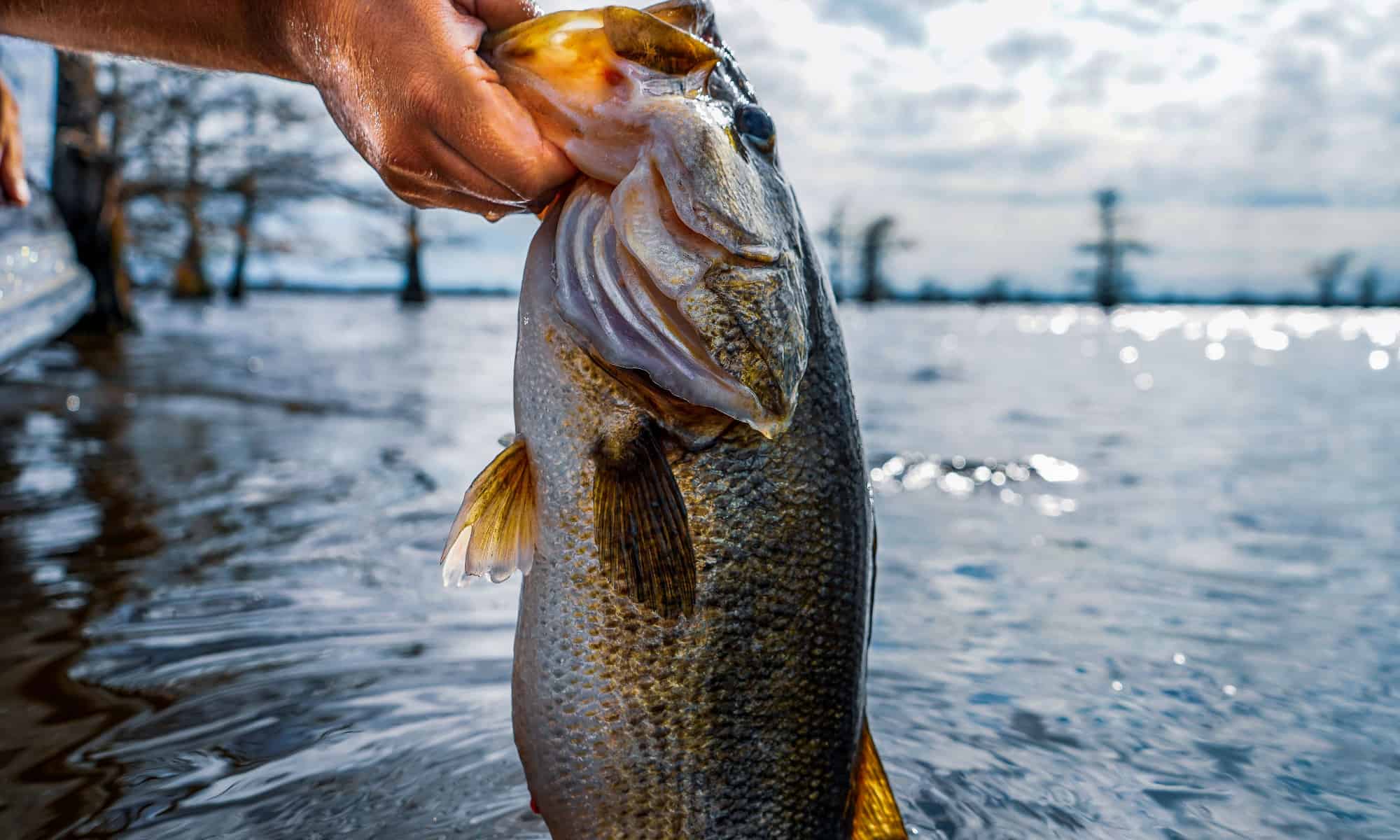 Other Bass Species
Along with the two subspecies of largemouth bass, anglers in the Magnolia State can also target smallmouth bass. Two subspecies of spotted bass also swim in Mississippi waters: the northern spotted bass (sometimes called the Kentucky Bass) and the Alabama spotted bass.
---
The Featured Image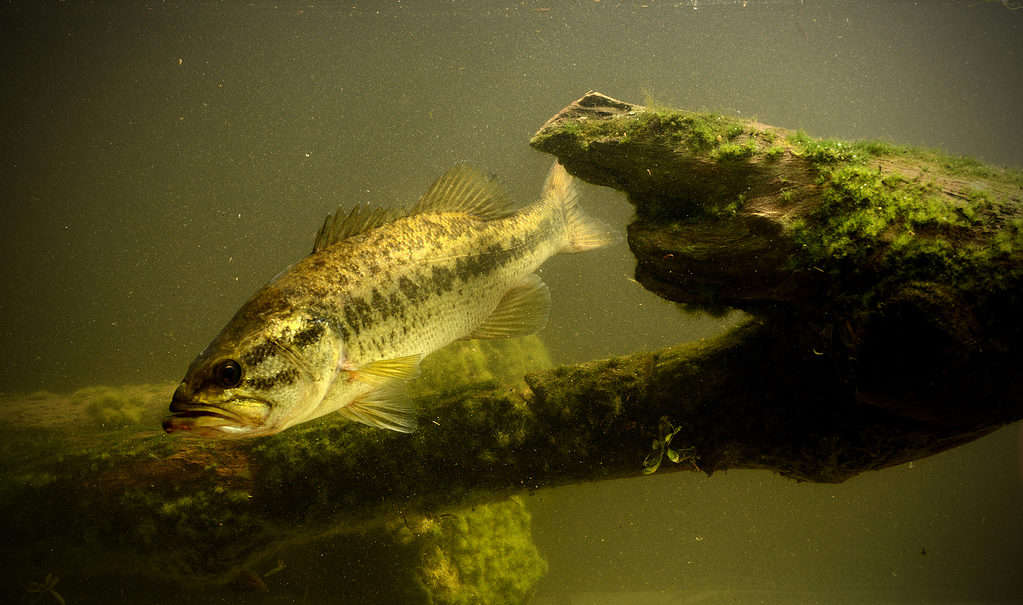 ---