Below you can find a complete list of Cuban animals. We currently track 239 animals in Cuba and are adding more every day!
Cuba is a subtropical island located in the northern Caribbean Ocean. The country is comprised of six major ecoregions, including humid forests, dry forests, pine forests, wetlands, cactus scrub, and mangrove forests. Thus, Cuba is full of diverse wildlife and, with 17,800 species, the country has more types of animals than any other in the Caribbean.
National Animal of Cuba
The national animal of Cuba is the Cuban hutia  (Capromys pilorides). Also known as Desmarest's hutia, this endemic animal is an omnivorous rodent, weighing up to 19 pounds and capable of growing to two feet.
It's the largest living member of the hutia species and is recognizable by its tubby form and coarse brown or reddish fur and short slender tail. Although it prefers to live in areas where mangroves are plentiful, it is capable of living in a wide range of habitats, which allows it to be quite widespread in Cuba's diverse ecoregions.
Additionally, the national bird of Cuba is the Cuban trogon or tocororo. The trogon, a native animal to Cuba, lives in both dry and humid forests. Coloration ranges from red, purple, blue, green, and white. The trogon grows to about 10 or 11 inches from beak to tail.
Where To Find The Top Wildlife
Some of the most popular types of animals in Cuba include the hawksbill turtle, the Antillean manatee, the tiny bee hummingbird, the Cuban parakeet, the French angelfish, and the Cuban crocodile. Hawksbills are found throughout Cuban tropical waters, but they specifically go to Cayo Largo to lay eggs between April and September. The Antillean manatee is also found throughout Cuban waters and can be seen while snorkeling.
Endemic bird species such as the ones mentioned above can be found throughout Cuba, but a good place to see many of them is a rural area south of Najasa town. There are plenty of good snorkeling spots in Cuba such as Playa Pesquero. There, you can see many endemic fish species like the French angelfish. Zapata National Park is a major wetland area that houses the Cuban crocodile and many other species.
Native Cuban Animals
Cuba is home to many types of wildlife, many of which are native to the country. Following are several examples:
Cuban ground iguana: Also known as (Cyclura nubila), this large lizard which is capable of growing over 5 feet in length, can also be found in Puerto Rico and the Cayman Islands. It is also herbivorous and feeds on prickly pears.
Cuban crocodile: Scientifically referred to as (Crocodylus rhombifer), this reptile is capable of reaching lengths of 11 feet and approaching 500 lbs in weight. The crocodile which is especially aggressive towards humans can be found at the  Zapata Swamp and the Isla de la Juventud.
Cuban grassquit: Also known as (Phonipara canora), this little bird has a black face, a bright yellow neck, and yellow-black wings, and a chest and stomach covered in brown feathers. It prefers to live in scrubland or tropical or subtropical forests.
Cuban treefrog: Highly adaptable, this amphibian also known as Osteopilus septentrionalis is nocturnal by nature. It is also fond of gobbling up other amphibians as well. The tree frog which also secretes toxins on its skin is an invasive species in Florida.
Cuban solenodon: A long-snouted rodent with brown fur this shrew-lookalike is endemic to Cuba. Also known as Atopogale cubana, it is nocturnal by nature and insectivorous. Its is also known to have venomous saliva which helps it during feeding.
Native Birds
Along with the national bird, the trogon, there are countless unique avian species flying around or perched in the trees of Cuba. As a result of its convenient geographical location and size, Cuba is a hotspot for Neotropical migratory birds. Over 370 bird species have been seen on the island, out of which 27 are endemic. Some endemic species include:
Cuban tody – eats 40% of its bodyweight
Bee hummingbird – the world's smallest bird!
Zapata rail – critically endangered
Zapata wren – one of the most sought after species to see in Cuba
Cuban kite – critically endangered
Migratory birds pass through heading south but some remain in Cuba for the winter. Following are several examples.
Black-throated warbler
Northern parula
Tennessee warblers
Cape may
American redstart
As for birdwatching location, La Guira Park is very popular, encompassing pine forests and semi-tropical forests. Caya Coco, surrounded by mangroves and famous for its incredible beaches, is home to over 200 avian species. Limestone ridges of Sierra de Najasa provide shelter and habitat for many bird species, such as hawks and parrots. Zapata National Park consists of swamp, scrubland, and salt flats, these diverse ecosystems are home to 18 endemic bird species along with other creatures such as crocodiles.
Native Fish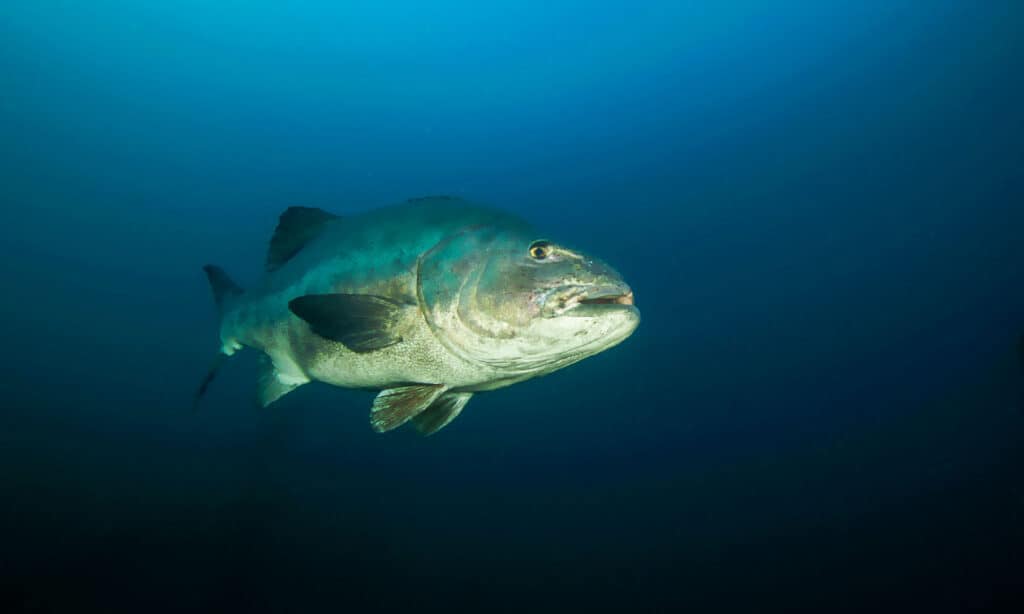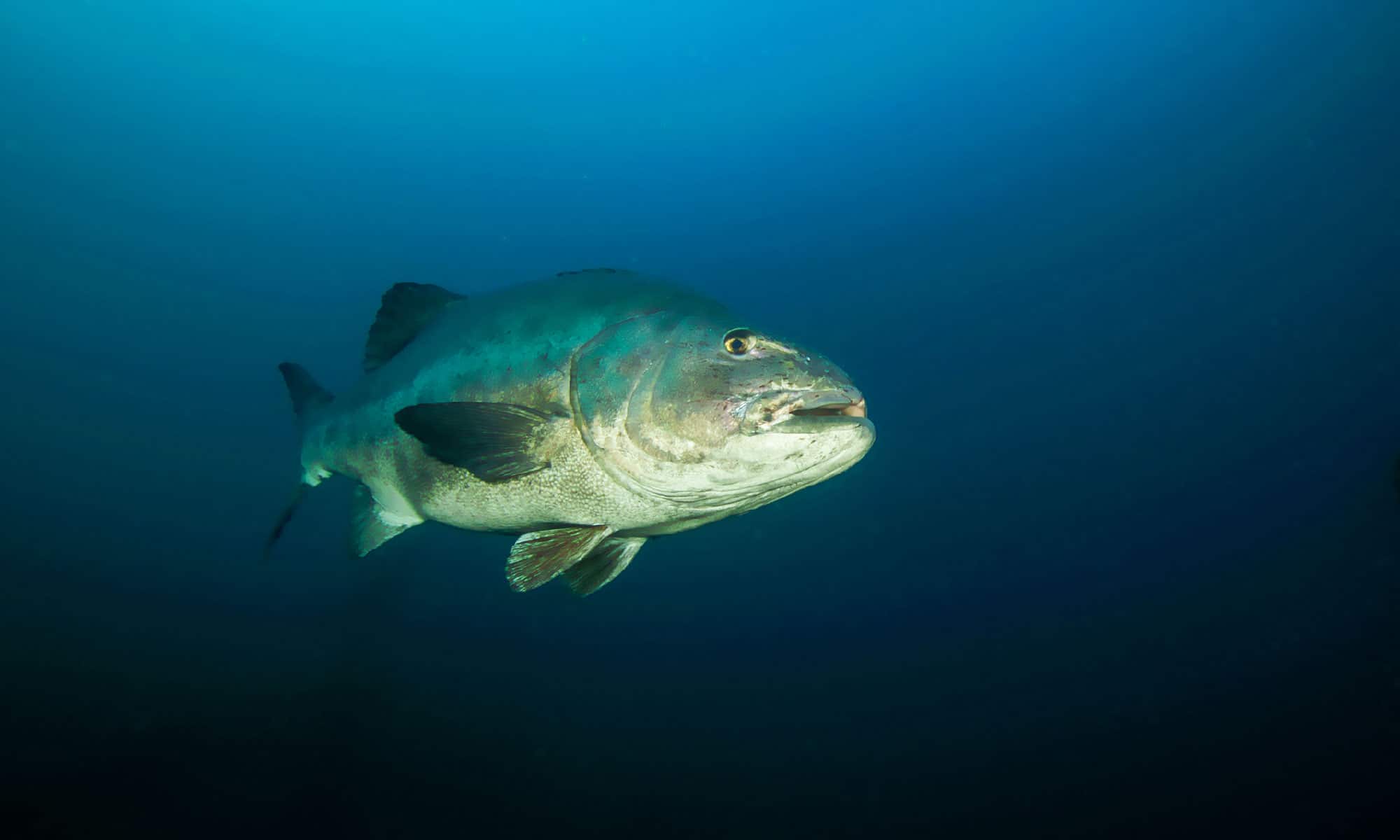 Surrounded on all sides by ocean along with inland rivers and lakes, Cuba is a popular destination for fishing of all kinds. Fly fishing, deep sea angling, half-bottom fishing – you name it – and Cuba has it. Rules and regulations are in place to protect species and prevent overfishing, an important fact to consider when traveling for any kind of game fishing or hunting.
Some of the best lakes for fishing include Leonero Lake, Redonda Lake, and Algodonal Lake. The lakes are largely occupied by largemouth and smallmouth bass, northern pike, walleye, and several other species, making for good freshwater fishing.
Jardines de la Reina is renowned worldwide for magnificent species caught here. However, the only modality allowed is Catch & Release, strictly enforced to preserve populations and the unique ecosystem off of the Caribbean shoreline. Exciting species found here include:
Sea bass
Bandit
Red porgy
Wimple piranha
Grouper
Wreckfish
The Hatiguanico River flows from a crystalline water spring and is refuge for many species such as manatees. A popular fishing destination, shad and sea bass are most often caught, while Cuban gar and other species also inhabit these waters.
On the northern shores of the country, the Guanahacabibes Peninsula has some of the most inhabited waters as a result of intensive preservation efforts by the government. Catch & Release technique is allowed, but other fishing is strongly prohibited. A variety of marine fish species are seen here such as grouper, lane snapper, sawfish, wahoo, tuna, and sailfish.
Some especially unique fish found in Cuba include:
Lucifuga fish
Goliath grouper
Cuban killifish
Biajaca
Native Snakes
While Cuba is home to impressive marine life, colorful birds, and eccentric mammals, reptiles also inhabit the waters and lands of the island. Snakes are common to Cuba, and several species can be found there. One of the best-known snakes of Cuba is the Cuban boa, the largest species in its genus, reaching over 15 ft long. The Cuban boa is also thought to be the largest land predator on the island. Other snakes found in Cuba are:
While no species of snake found in Cuba is venomous, it is still important to seek professional medical attention if attacked or bitten by a snake, as allergic reactions or injuries may result.
The Most Dangerous Animals In Cuba Today
In general, there aren't any truly dangerous wild animals in Cuba. The dangerous animals in Cuba are simply capable of delivering uncomfortable bites and stings. This includes Medusa jellyfish, mosquitos, scorpions, spiders, and lizards.
Sharks are present in Cuba's waters, but they're mostly active at night. There are no records of shark attacks on Cuban beaches. The Cuban crocodile is known for its extreme aggression towards humans however access to the areas in which they live is carefully monitored.
The American crocodile is also another fearsome predator which has been known to be rather indiscriminate in its choice of prey. Fortunately, there are no venomous snakes found on the island, lessening the chance of a fatal bite.
Famous Cuban Animals
Cuba's natural biodiversity means that there are a lot of endemic animals in Cuba, meaning they are only found in Cuba, making them famous. The list includes the following:
Tocororo: Also known as the Cuban trogon (Priotelus temnurus) and Cuba's national bird, this avian is somewhat gregarious preferring the company of another member of its species, or even two or . Its plumage reflects the colors of the nation's flag and it is also admired for its beautiful song.
Cuban hutia: The largest hutia in existence, this rodent has seen its fortunes change from being a food source to becoming a national symbol backed by state protection. Unfortunately, it is also considered something of a nuisance as it is not above helping itself to cultivated crops.
Bee hummingbird (the world's smallest bird): The smallest known bird in the world (females measure 6cm while males measure 5.5 cm), the bee hummingbird is known for its shimmering feathers in sapphire and turquoise. It is also skilled at flight, an essential quality for enabling it to feed effectively.
Almiqui: Known as the Cuban solenodon, it is especially noticeable for its shrew-like appearance. This species as well as its Hispanolan cousin are the only existing solenodon.
Cuba is also very proud of its famous native dog the Havanese. The Havanese is very popular all over the world for its affectionate and playful personality, and cute small size.
Strange Animals
Cuba can claim a number of strange wild animals as well. Top of the list is the Cuban solenodon. This is an endangered animal described as a living fossil. It looks like a shrew, and it has venomous saliva that it injects into its prey with its teeth. The strange shrew was last spotted in 2003, however, recent research suggests that there's evidence that the animal still exists in Cuba.
Another strange animal species in Cuba is the Monte Iberia dwarf eleuth frog. It's the third smallest of all frogs and is only found in two small parts of eastern Cuba. It's considered critically endangered due to a loss of habitat. This frog is about the size of a fingernail.
Mammals
Cuba doesn't have a lot of large mammals or a lot of predators that are mammals. Many of the top animal species in Cuba are birds, reptiles, or fish. Some of the most well-known mammals in Cuba include the manatee, the Cuban hutia, the butterfly bat, the Indian mongoose, and the primitive Cuban solenodon.
The Indian mongoose is not actually native to Cuba, but an invasive species. It was introduced to the island to cut down rat populations. However, it has almost no natural predators, so its numbers have gotten somewhat out of control.
Endangered Animals
There are a number of endangered animals in Cuba. Common threats to native animals of Cuba include invasive species, hunting from humans, and loss of habitat from human expansion. Some notable endangered animals species in Cuba include:
Bahama swallow: The avian also known as Tachycineta cyaneoviridis is known to breed in Northern Bahamas, winter in the eastern part of the archipelago, and spend the rest of its time visiting Florida and even further south.
Baracoa dwarf frog: Also known as the Oriental robber frog, Baracoa dwarf frog, or Eleutherodactylus orientalis, this tiny amphibian is a beautiful metallic yellow liberally streaked with black. It is endemic to the eastern part of Cuba and can grow to slightly over half an inch.
Cuban solenodon: This shrew-like creature has the distinction of belonging to that unique selection of venomous mammals. It was believed extinct in half a century ago, but was discovered shortly afterwards. Only this species and the  Hispaniolan solenodon are the only existing solenodon.
Bee hummingbird: Endemic to Cuba and known for their beautiful plumage, eggs the size of a coffee bean, this avian is also the world's smallest bird.
Cuban crocodile: Smaller and more aggressive compared to the American crocodile, its range has shrunk to the Zapata swamps and la Isla de Juventud.
The Largest Animal in Cuba
The American crocodile (Crocodylus acutus) is Cuba's largest animal and is capable of tipping the scales at 2,000 lbs and reaching 20 feet in length. In contrast, fellow crocodilian the Cuban crocodile is capable of reaching 474 lbs and 11 feet, a lightweight in comparison.
Located in the Zapata Swamp and Cuba's southern isle, La Isla de Juventud, these reptiles are particularly fond of salty water, compared to their smaller Cuban cousins which thrive in freshwater.
Between 3,000 – 6,000 of these apex predators currently call Cuba home. The Cayman population is believed to consist of Cuba's population of American crocodiles which have swum over to new environs. A decision which is likely to increase the population of the former at the expense of the latter which is already vulnerable.
The Rarest Animal in Cuba
One of the rarest animals in Cuba is the Monte Iberia eleuth (Eleutherodactylus iberia). This amphibian's claim to fame is its position of third smallest frog on the globe. Capable of measuring less than half an inch in length, it was first spotted two decades ago in Holguin, Cuba.
The tiny frog which is more commonly known as the Monte Iberia dwarf frog, is a dark color with lighter stripes which run along its body.
Both genders exhibit parental care protecting the offspring born from a single egg. The species which has shown a preference for rainforests with waterlogged soil lives near Nibujon and at the very top of the Monte Iberia elevation. Scientists are rightfully concerned since the well-being of this insectivorous amphibian has been especially threatened in the former location.
Zoos in Cuba
Cuba has a number of zoos and aquariums, including the National Zoo of Cuba located in Havana. Opened in 1939, this zoo is the oldest in Cuba. Monkeys are the main attraction of the National Zoo of Cuba; however, there are multitudes of species on exhibit here. Other zoos and aquariums include the following:
Cuban Flag
Cuba's flag was adopted in May 1902, over five decades after it was designed in 1849. It is known as the Estrella Solitaria, or "Lone Star". Cuba's flag features three blue horizontal stripes, which represent the three past districts of Cuba: Occidental, Oriental, and Central.
White horizontal stripes separate the blue bands, with the white color standing for patriotism. The red triangle, which is a Masonic symbol for equality and brotherhood, also represents blood lost by those who fought for the country. Lastly, the white star in the center of the triangle depicts freedom.
Cuban Animals
Cuban Animals List
Cuba FAQs (Frequently Asked Questions) 
What animals live in Cuba?
Cuba is home to over 17,000 species of animals, including the Cuban hutia, the bee hummingbird, the Cuban land crab, the Cuban ground iguana, and the Cuban crocodile.
What is the most dangerous animal in Cuba?
Cuba has no truly dangerous animals, but Medusa jellyfish, crocodiles, and sharks are some to look out for.
What is the state animal of Cuba?
Cuba has two state animals in the Cuban hutia and the Cuban tocororo bird.
Are there monkeys in Cuba?
Cuba also used to be home to native monkey species, but there are no longer any native monkey species in Cuba.
Does Cuba have sloths?
Cuba was once home to giant ground sloths, but it no longer has any sloth species.