Below you can find a complete list of Croatian animals. We currently track 236 animals in Croatia and are adding more every day!
Croatia is a small U-shaped country that sits at the crossroads of central and southeastern Europe. It shares a border with Slovenia, Hungary, Serbia, Montenegro, and Bosnia and Herzegovina. Croatia also sits directly adjacent to Italy across the Adriatic Sea. Most of the country is comprised of lowland territory, including the Pannonian plains in the north and the Adriatic Basin in the south along the coast. These two regions are cut in half by the central mountain range, the Dinaric Alps, which include the highest point in the entire country, Dinara, at 6,000 feet. Croatia contains some 50,000 to 100,000 species of both plants and animals, some of them completely unique to the country. Wolves, bears, foxes, wild boars, weasels, and wild cats inhabit the inland forests and plains. Reptiles and marine life live near the coast. Wild goats live at higher elevations as well.
The Official National (State) Animal of Croatia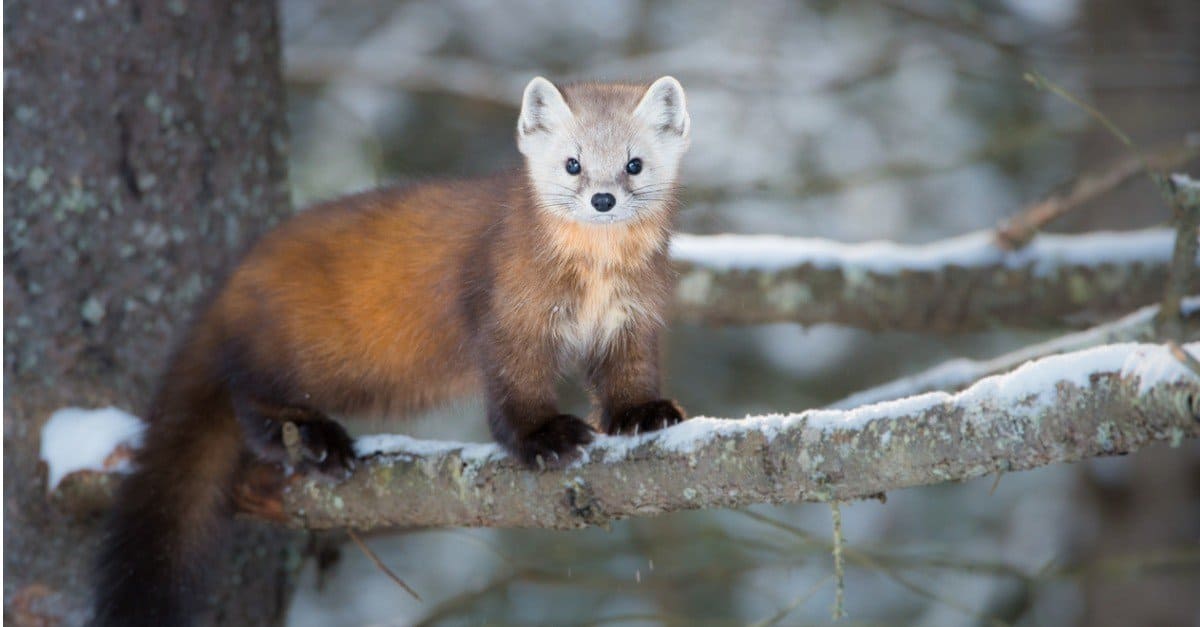 The European pine marten is Croatia's national animal. Known as kuna zlatica in Croatian, it has also lent its name to the nation's currency, the kuna. The mustelid which is known for the splash of cream or white fur at its throat, its brown fur,  and a bushy tail, also played a key role in Croatia's economic history. Its pelt which takes on a silky quality in winter was used to pay a tax known as kunovina.
At present, this highly prized mammal and source of national pride can be found stalking mice by night in national parks such as Papuk Nature and Plitvice Lakes. The mustelid and cousin to the weasel which is also referred to as the "golden one", also serves as a natural pest control agent as well.
Croatia's national bird is the common nightingale (Luscinia megarhynchos). At a first glance, this bird which is only slightly over half a foot in size, does not seem particularly striking. Especially since it is covered in a dull brown plumage with the sole exception of its tail which is reddish. Until it opens its beak that is and releases what is considered one of the most beautiful sounds in nature. The bird which is migratory in nature spends the winter in West Africa, before returning to Europe in time for spring and summer.
Where to Find the Top Wild Animals in Croatia
Croatia is home to more than 400 protected areas, including eight national parks, two reserves, and 11 nature parks. They encompass around 9% of all Croatian land.
The Most Dangerous Animals in Croatia Today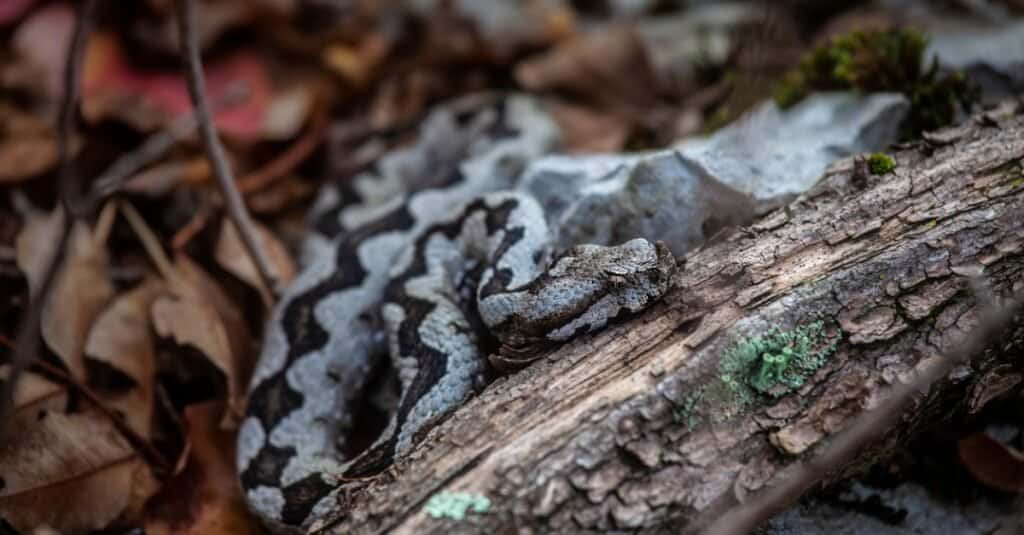 Croatia contains several species of venomous snakes and spiders.
Horned Viper – This species lives in rocky hillsides all across the country. As one of the most dangerous snakes in all of Europe, the horned viper can deliver a powerful toxin that may lead to pain, swelling, and discoloration.
Common European Viper – Although it does not have the most potent poison, this viper is quite common all over Europe and so it's responsible for the most bites. In Croatia, it lives in river lowlands, plains, and mountains. Symptoms of its bite can include pain, swelling, tingling, and blisters. Cardiovascular failure may occur in a very small number of cases.
Meadow Viper – This species inhabits grasslands and meadows at higher elevations. Because of its rarity and the relatively low potency of its toxin, the meadow viper doesn't pose as much of a danger as other species of vipers, but bite victims should always seek immediate medical attention.
Black Widow Spider – The bite of the European black widow can be quite painful and annoying. In uncommon cases, it can cause muscle spasms, cramping, and an increased heart rate, but death from its bite is exceptionally rare.
Endangered Animals in Croatia
While Croatia has a long list of protected species, several animals are currently endangered or at some risk of becoming extinct.
The Largest Animal in Croatia
The largest animal in Croatia is the Eurasian brown bear (Ursus arctos). Capable of growing to about 550 – 600 lbs, it is known for its rather broad diet consisting of grass, nuts, berries, carrion, and fish. About 900 members of this species call this coastal nation home with the majority of them being found in the Dinaric-Pindos region. 
In the Dinarides or Dinaric Alps, these bruins are particularly fond of the groves of beech and fir which are a favorite wintering spot and in which females bring their young into the world. Gorski Kotar, a verdant highland region is also another favorite haunt of these ursines, some of which have elected to settle down in its lush, hilly environs.
 The Rarest Animal in Croatia
The rarest animal in Croatia is the Eurasian Lynx (lynx lynx).  This wildcat which is the largest of the lynx family, can be recognized by fur which is reddish-brown with dark spots on its upper body and pale cream on its chest, belly, and throat, ears with black tufts, and a short thick tail which darkens towards the tip. The lynx's' upper body fur turns silvery gray in winter, all the better to help it blend into the winter wonderland around it and survive the frost into spring. 
Capable of standing at over 2 feet at the shoulder and measuring over four feet in length, it is the size of a medium-sized dog. At present, it also shares the verdant beauty of Gorski Kotar with the brown bear. However, its population is threatened since Croatia's population of lynxes only numbers between 40 – 60.
A key contributor to the issue is the lack of genetic variation available for Nature to work with to produce healthy, robust offspring. Poaching and possible collisions with vehicles are also other risks it has to contend with.
Flag of Croatia
Throughout Croatia's war-torn history, it has had many different flags. Croatia's current flag is referred to as the tricolor and features horizontal red, white, and blue stripes, with a shield in the center. The stripes themselves are a combination of the colors of the kingdoms of Croatia, Dalmatia, and Slavonia.
The shield, which references the original flag of the Kingdom of Croatia, is checkered with a red and white pattern. Above this image, sits a crown made up of five small shields, each representing the areas of Dubrovnik, Dalmatia, Slavonia, Istria, and Croatia.
National Parks in Croatia
Croatia features charming historic towns, stunning beaches, lush forests, waterfalls, and secluded limestone caves. And what better way to learn about the country's landscape than to visit one of its national parks?
That's right, the land of a thousand islands is home to eight national parks and eleven nature parks at which you will be able to discover the fauna which are its pride and joy — and its flora too. And you can start right here with the former: these eight beautiful national parks in Croatia!
Croatian Animals
Croatian Animals List
Animals in Croatia FAQs (Frequently Asked Questions) 
What dangerous animals live in Croatia?
Croatia is home to several species of venomous snakes, spiders, and scorpions.
What is the most dangerous animal in Croatia?
The most dangerous wildlife in all of Croatia might be the horned viper.
What sharks are in Croatia?
The Adriatic Sea contains some 20 to 30 species of sharks, including the blue shark, the shortfin mako shark, the angel shark, and the basking shark. Several reports also indicate that the great white shark may sometimes appear around the waters of Croatia.