Below you can find a complete list of Austrian animals. We currently track 248 animals in Austria and are adding more every day!
Austria is a small landlocked country that sits near the center of Europe. In pre-modern times, it was once the seat of the Holy Roman Empire and the Austrian-Hungarian Empire. Geographically, the country shares a land border with Germany, Switzerland, Italy, Slovenia, Slovakia, Hungary, and the Czech Republic.
Most of the country's biome is completely dominated by mountains, forests, and the foothills of the mighty Alps. The rest of the biome is composed of the flat low country, the western fringes of the Carpathian Mountains, and large lakes carved out from the last ice age. The Danube, the second-longest river in all of Europe, also runs through northern Austria, providing an excellent source of freshwater fish.
The Official National (State) Animal of Austria
Austria does have official state and national animals. The black eagle is the national animal of Austria and has been since 1924 when it was adopted by the government. It symbolizes strength, courage, and freedom for Austrians.
The Styrian coarse-haired sheepdog (or "Stroßhund") is also a popular animal in Austria due to its history as an ancient sheep guardian breed that originated in the country hundreds of years ago. This dog was officially made a state animal in 2000 because of its deep roots within Austrian culture.
Where to Find the Top Wild Animals in Austria
Austria is a beautiful country with an abundance of wildlife. There are many places in Austria where you can view wild animals and get up close to nature.
For bird watchers, the Danube region is a great spot for seeing different species of birds, such as herons, cormorants, kingfishers, and more. The Alpine regions also offer a wide range of bird species, including eagles, grouse, and buzzards.
If you're looking to see larger mammals, the Hohe Tauern National Park provides excellent opportunities to witness chamois or marmots in their natural environment. You may even be lucky enough to spot one of Austria's most beloved native animals – the alpine ibex! Other large mammals that inhabit this national park include red deer, roe deer, and lynx.
The rivers and lakes throughout Austria provide habitats for beavers which can often be seen swimming between ponds or along riverbanks during certain times of the day. In addition to these relatively common animal sightings, there are several rarer ones, such as brown bears or otters.
Austria has seven national parks and numerous wildlife reserves scattered across its diverse biomes. Here is where visitors can find some of the most unique wildlife in the country.
Fish of Austria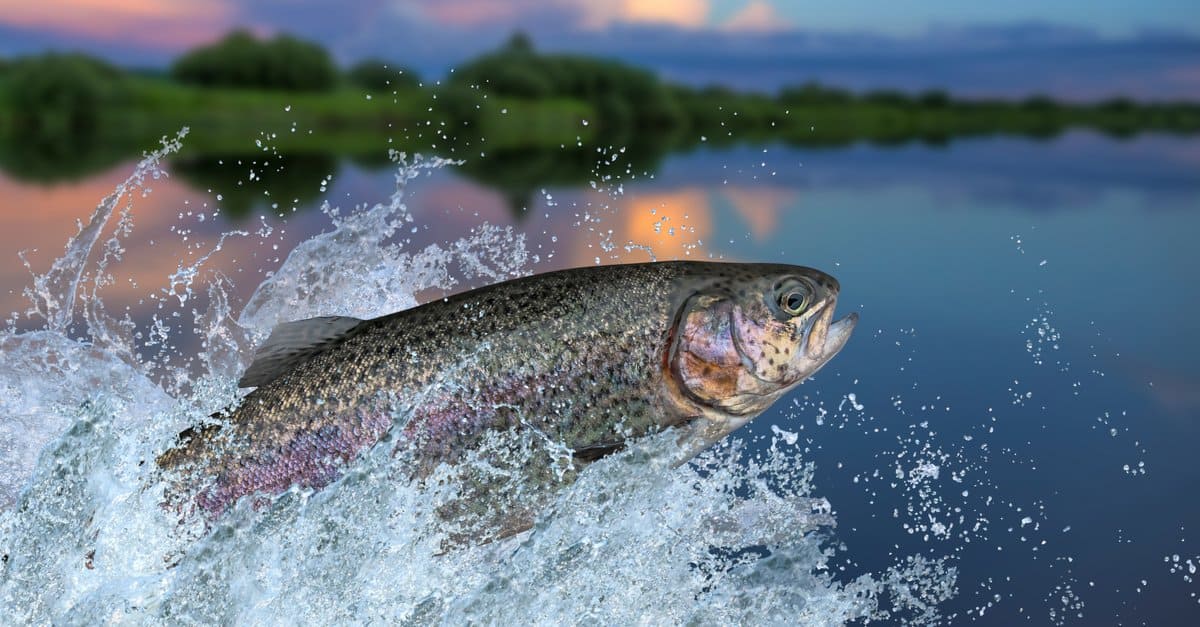 The most common fish in Austria are trout, carp, and pike. These species can be found in both river and lake systems across the country. Austria is landlocked, so it does not have an ocean, but a large number of freshwater lakes, including Lake Neusiedl, Worthersee, and Traunsee, provide plenty of opportunities for fishing.
In addition to these three main species, numerous other varieties are native to Austrian waters, such as perch, zander (also known as walleye), tench, catfish, and eel. Many of these smaller species provide great opportunities for angling enthusiasts looking to catch something unique or unusual!
Birds of Austria
The most common birds to see in Austria are the European robin, Eurasian blackbird, common chaffinch, and Eurasian jay. Other species that can be seen in Austria include barn swallow, white stork, and wood pigeon.
Migratory birds that come to Austria during the summer months include many species of warblers, such as lesser whitethroat, garden warbler, and marsh warbler, as well as waders like ruff and spotted redshank. In addition to these seasonal migrants, there are a number of resident species which also travel between different parts of Europe throughout the year, such as golden orioles and hawfinches.
In wintertime, some of the migratory birds leave Austria for warmer climates, including swifts like the common swift, which migrate south across Africa or even further away towards India or Southeast Asia. Some others remain in their breeding grounds but move down into lower altitudes where food is more readily available such as the great grey shrike.
The Most Dangerous Animals in Austria Today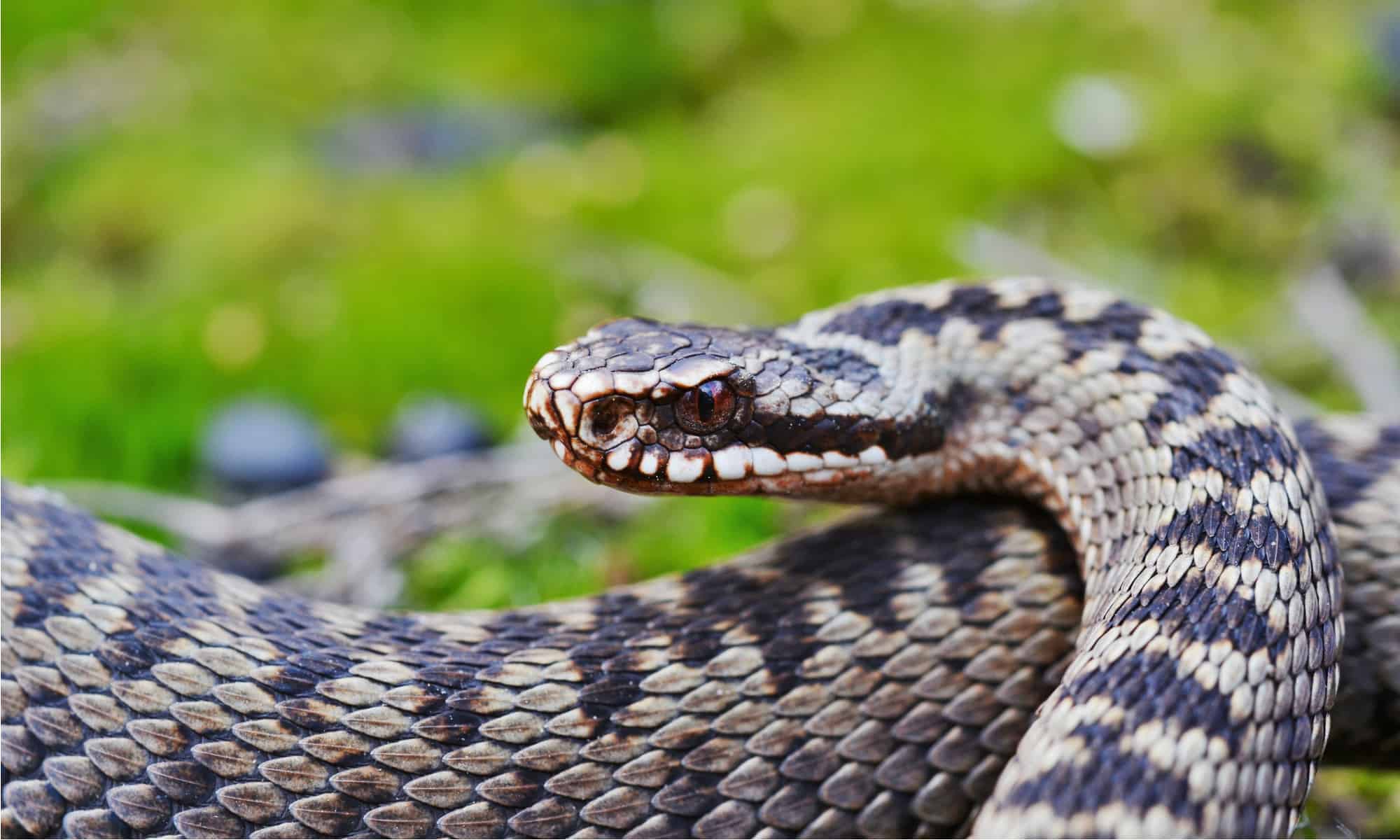 There are some potentially dangerous animals living in Austria. These include bears, wolves, and lynxes which can be found in the more remote mountainous regions of the country. Although attacks on humans are very rare, they can occur if these animals feel threatened or their cubs are at risk of harm.
If you plan to visit any forested areas in Austria, it is important to take precautions such as making noise so that the animals don't surprise you and respect their habitats by not getting too close or disturbing them. Other dangerous wildlife species include wild boar and foxes which live throughout much of Austria and may attack if provoked or startled.
Overall, dangerous wildlife is relatively rare in Austria. People only need to look out for the few venomous snakes and dangerous predators in the remote countryside and mountains.
Common European Adder– Easily identified by the dark brown colors and a zigzag pattern on the back, this large viper is widely distributed throughout much of Europe. As a result, it is responsible for more bites than almost any other snake on the continent. The most common symptoms of its toxin include pain, swelling, tingling, and blisters. Cardiovascular failure is extremely rare, even in untreated cases.
Horned Viper – Native to southern Austria and the Balkans, this large viper is named after the big horn that emerges from its nose. The symptoms of its venom are pain, swelling, and discoloration.
Eurasian Brown Bear – While brown bears could potentially kill a person, actual attacks occur in a very small number of on-foot encounters. Bears only tend to attack when they feel threatened or surprised, particularly when a mother bear is protecting her cubs.
3 Largest Animals in Austria
The three largest animals in Austria by feet and weight are the Eurasian Brown Bear, the European Bison, and the Red Deer. The average Eurasian Brown Bear is between 5 to 9 feet long and can weigh up to 550 pounds. This species of bear is native to most of Europe, including Austria, where they inhabit forests with plenty of cover, such as tall shrubs or trees. They mainly feed on fruits, nuts, honeycomb, roots, and tubers but will also scavenge for carrion if it is available.
The European Bison stands at around 6-7 feet tall, with a shoulder height ranging from 4-6 feet. On average, this species weighs 900-2200 pounds depending on gender and age. These bovines prefer habitats that offer a variety of grasses for grazing along with some shelter from nearby trees or shrubs. However, they are able to adapt to different environments easily, so they can be found in many areas across central Europe, including parts of Austria. Their diet consists mainly of grasses, but during winter, when these become scarce, they may supplement their diets with bark stripped from young tree trunks or branches, as well as mushrooms and lichen, which grow on dead wood in their habitat.
The Red Deer is another large animal species in Austria and can be found inhabiting open woodlands close to sources of food, like meadows full of vegetation. They usually measure between 5-8 feet long, including their tail, and weigh anywhere from 400-600 pounds depending on gender size. These animals are very social creatures. They live in large herds with a hierarchical structure that is led by an alpha male that helps protect the herd from predators. Red deer also have incredible senses! They possess excellent eyesight and hearing, allowing them to detect potential threats quickly. Their sense of smell allows them to locate food sources even when visibility is limited due to fog or other weather conditions.
3 Rarest Animals in Austria
The three rarest animals to spot in Austria are the Alpine Ibex, the alpine marmot, and the Eurasian Lynx. These species are endangered due to a variety of factors, such as habitat destruction, climate change, and illegal poaching.
The Alpine Ibex is an alpine mountain goat found primarily in the high mountains of Austria's Alps region. They usually live at altitudes between 5,000 to 10,000 feet above sea level and can be seen grazing on rocky cliffs or meadows during summer months. The main threats facing this species are human disturbance from tourism activities which can disrupt their migration routes, as well as excessive hunting for their horns and meat.
The alpine marmot (Marmota marmota) is a large ground squirrel native to Austria's forests that lives in burrows beneath the soil surface. It feeds mainly on grasses and herbs but will also eat small insects when available. This species is threatened by deforestation caused by logging operations which can impact its natural habitats like coniferous forests where it nests year-round during hibernation periods. Other dangers include pollution from agricultural pesticides that contaminate its food sources.
Finally, the Eurasian Lynx is one of Europe's largest wild cats, found mostly within densely forested areas throughout Austria's mountainous regions, especially in northern parts of the country near Germany's borderlands area. They hunt smaller animals, such as rodents or hares, while avoiding humans whenever possible.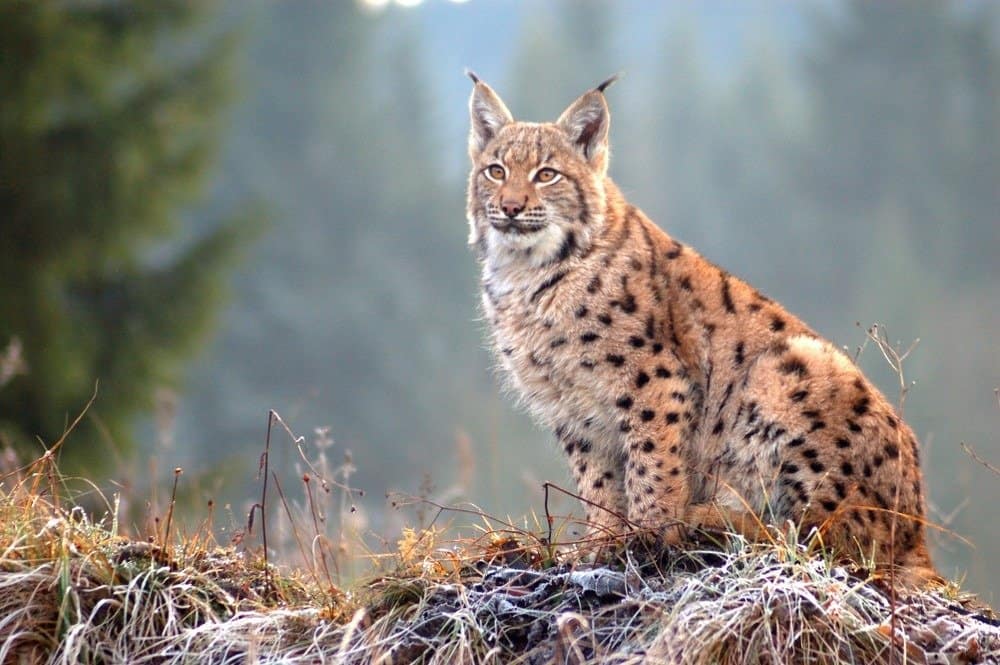 Endangered Animals in Austria
The European bison, also known as the wisent, has had a long and tumultuous history in Austria. It was once an important part of the country's wildlife, but over time it became increasingly hunted and eventually went extinct due to human activity.
The cause of its extinction can be attributed to hunting for sport or food as well as habitat destruction caused by logging and farming practices. In recent years conservationists have been working hard to bring back the species with successful breeding efforts that are helping to increase their numbers.
However, there are still several other species that face the risk of becoming extinct due to continued threats such as climate change, pollution, poaching, and loss of habitat from industrial development. Conservationists continue their work in order to preserve Austria's remaining biodiversity so future generations can enjoy it just as we do today.
Eurasian Lynx – This big cat was nearly exterminated from Western and Central Europe in the 20th century (although it's still thriving in northern Europe and Asia). In an effort to rehabilitate numbers, conservationists introduced the lynx to the mountains and forests of Austria in the 1980s and 1990s. There is currently a very small but self-sustaining population.
Bavarian Pine Vole – This rare rodent was thought to be completely extinct in the wild until a new population was discovered in the state of Tyrol.
European Hamster – This rodent's natural territory once stretched across the entire European continent, but after years of popular decline, it's currently considered to be an endangered species at risk of becoming extinct. Habitat loss and pollution appear to be the main reasons for their decline. Farmers also regard it as a pest.
Freshwater Pearl Mussel – This endangered mollusk is endemic to freshwater temperate rivers around the world. But numbers appear to be in steep decline from water pollution and habitat degradation.
The Flag of Austria
The Austrian flag is as symbolic as it is beautiful. The colors of the flag have deep meaning to Austrians, especially the red and white colors. Red on the Austrian flag represents love, generosity, bloodshed, and dominance, all qualities that Austria has historically held close to its heart.
It also stands for power and valor – two traits that many in Austria aspire to embody. White, on the other hand, emphasizes pureness and genuineness – values that are seen by many throughout Austria as central tenets of their culture. Altogether, these two colors create a powerful symbol of what it means to be an Austrian citizen – one that will remain strong for years to come!
Austrian Animals
Austrian Animals List
Animals in Austria FAQs (Frequently Asked Questions)
What animal symbol represents Austria?
The symbol of the black eagle has been historically associated with the Austrian state.
What animals are common in Austria?
Austria is home to 80 or so mammal species, most of which are small animals like rodents, rabbits, moles, and bats. Other common mammals include foxes, weasels, badgers, martens, otters, and deer. Austria also contains about 400 species of birds, including plenty of eagles, hawks, ducks, geese, game birds, and songbirds. Turtles, snakes, frogs, and insects are very common as well.
Are there wolves in Austria?
Wolves were originally exterminated from Austria in the late 19th century. But as a result of a deliberate effort to rehabilitate the numbers of Eurasian wolves, they have begun appearing in Austria with more and more frequency in the 21st century. Many of them cross over into Austrian territory from the Balkans, where they are far more plentiful. As time passes, wolves may start to establish a more permanent presence in the country.
Are there moose in Austria?
No, the moose is only present in northern Europe.