Below you can find a complete list of Swiss animals. We currently track 249 animals in Switzerland and are adding more every day!
Animals that are built to navigate rocky terrain, colder climates, and high altitudes can be seen across the mountainous country of Switzerland. Notably, the Alpine ibex, chamois, mountain hare, golden eagle, and Alpine marmot.
Once extinct in Switzerland, the unique mountain goat referred to as the Alpine ibex was reintroduced from Italy at the beginning of the 20th century. They are now found in abundance throughout the Swiss Alps, preferring rocky habitats far away from any predators.
The Official National Animal Of Switzerland
Switzerland is one of the few countries that does not have an official national animal. In Swiss culture, cows are important though they have never been declared the national animal on an official level. Similarly, the blackbird is another popular animal with no real claim to the official title.
While each of the 26 Swiss member states has its own coat of arms, on which heraldic animals can be seen, unique is the country itself in its lack of a national flower and official national motto.
Where to Find The Top Wild Animals In Switzerland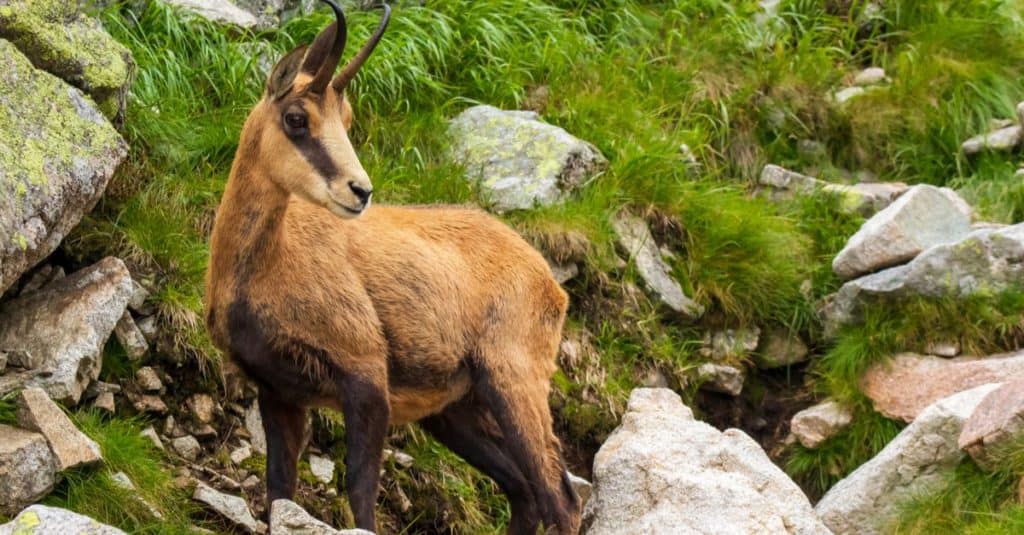 The Most Dangerous Animals In Switzerland Today
The most dangerous animal in Switzerland today is the aspic viper (also known as asp viper, asp, European asp, European viper, or Jura viper.)
This snake can be found in nearly any of Switzerland's regions, due to its ability to exist at high altitudes, in mountainous and hilly regions, forests, meadows, and most woodlands areas.
Recognizable by their distinctly short tail and broad, triangular head, there are various dorsal markings that one might notice on this species. At around 25 inches (60-65 cm) their bite can be extremely painful and, if untreated, result in death in nearly 4% of cases. Paralysis of bitten limbs, difficulty breathing, and vision issues are just a few results of this bite.
Endangered Animals in Switzerland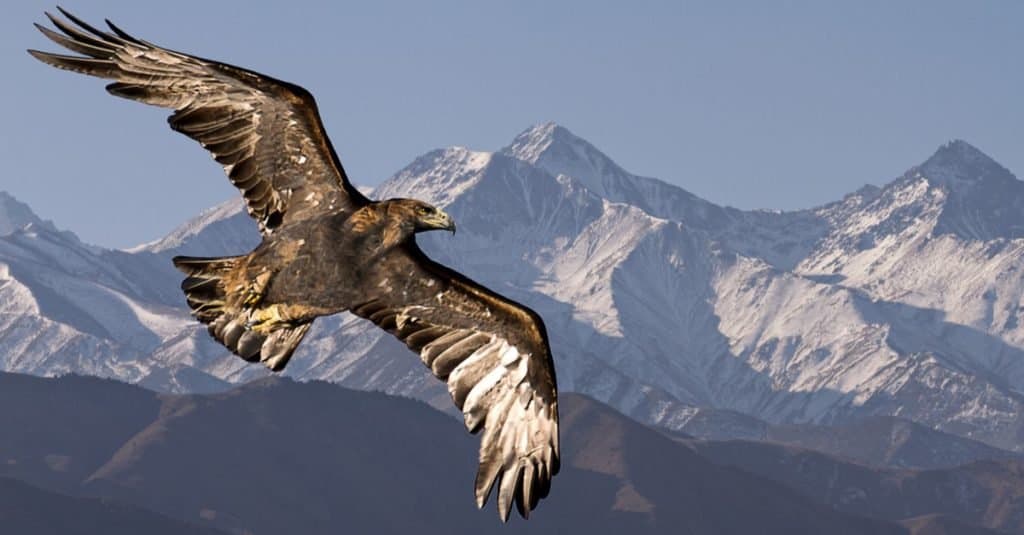 Switzerland, like much of the rest of Europe, lost a significant portion of its wildlife between the 1600s and 1800s. Thanks to rehabilitation programs and conservation policies, many animals that were once extinct in the country have been reintroduced, while some have naturally reentered Switzerland.
However, unfortunately, this does not mean that there exists a lack of endangered species.
Brown bears were hunted to extinction in the country in 1904 and were not reintroduced successfully until the early 2000s. In just 2017, the first wild brown bear migrated to the Swiss countryside from Italy, but this species remains endangered in Switzerland all the same.
Golden eagles, commonly referred to as the "king of the air" are grand creatures with a wingspan of six feet. They also were once on the verge of total extinction, but now remain endangered with about 300 pairs located throughout the country.
The 7 Largest Swiss Animals
When looking for large wild animals in Germany, they really don't compare in size to animals of other continents like Africa. But there are some animals that tip the scales, which we've listed below:
European Bison: The rarest of European animals, it can be found in the western area of Switzerland. It weighs an average of 1,398 lbs for males and 935 lbs for females.
Eurasian Brown Bear: These rare beasts can weigh up to 1,060 lbs and stand a bit over 8 feet tall.
Red Deer: Red deer can grow up to 4 feet tall and weigh as much as 530 lbs.
Wild Boar (Eurasian Wild Pig): This wild pig can stand as tall as 4 feet and weigh as much as 220 lbs. In Switzerland, they can be found in the Jura, the northern Swiss plateau, Ticino, and Valais.
Gray Wolf: European gray wolves average up to 150 lbs and can reach heights of 33 inches. There are an estimated 30-35 in Switzerland.
Alpine Ibex: This wild mountain goat species can weigh up to 258 lbs and reach a height of 40 inches.
Chamois: This goat antelope can get up to 31 inches tall and weigh as much as 121 lbs.
The Flag of Switzerland
The flag of Switzerland is one of the most easily recognized flags in the world with its red background and white center cross. The flag itself is unique in that it is a perfect square rather than a rectangle which most flags use. In modern times the Swiss flag has become a symbol of peace.
The design came about in 1840, patterned after the white cross that was utilized by the Holy Roman Empire. Previous to 1889 when it was adopted as the flag for the country, the flag was the official flag of the Swiss army in 1848.
Swiss Animals
Swiss Animals List
Animals in Switzerland FAQs (Frequently Asked Questions) 
What animals live in Switzerland?
The animals that call Switzerland home are typically those accustomed to cold conditions, rocky terrain, and high elevations. This is why so many birds, relatives of goats, small animals, and bears are found across the country. Those who are especially agile, have extra fur or fat, or possess the ability to burrow typically do best in this European country.
Are there wild animals in Switzerland?
Switzerland is home to a great deal of wildlife, much of which was introduced or migrated back over from other countries between the 19th and 21st centuries.
Does Switzerland have dangerous animals?
Switzerland does not have much dangerous wildlife in the traditional sense. The aspic viper, while venomous, is fatal, only if untreated, in about 4% of instances.
What animals live in the Swiss Alps?
Animals like the Alpine ibex and other relatives of goats are found along the rocky mountainsides. Birds like the bearded vulture, golden eagle, and barn owl are also common in these areas.