Below you can find a complete list of Belgian animals. We currently track 257 animals in Belgium and are adding more every day!
Next to France, Germany, the Netherlands, and Luxembourg, you will find Belgium. The country is home to many beautiful wild animals, including foxes, badgers, weasels, beavers, red deer, wild boar, lynxes, and wild cats. Farmers have even developed two unique cow breeds and five unique breeds of chickens. People have spotted over 350 bird species in the country. Many amphibians and reptiles live across its Northwestern coastal plains, the central plateau, and the Ardennes uplands. Over 17,000 species of insects live in the country. Numerous issues, including loss of habitat, the introduction of alien species, climate change, and excessive water catchments, are causing some animals to go extinct.
The Official National Animal Of Belgium
The lion is the national animal of Belgium. Specifically, the Leo Belgicus, which translates from Latin to mean Belgian Lion, has been used to represent Belgium for centuries as a heraldic animal. Regarded as the King of Beasts, it represents strength, valor, nobility, royalty, and courage.
You can see the Belgium lion on the country's official seal and its money. When the country separated from Luxembourg, legislators chose the lion as the official symbol. The lion is found on the Coat of arms of Belgium, which is used by the government on its official sites, embassies, and passports. There is also the black Flemish lion, which can be found on the Coat of arms of Flanders and is used by the Flemish government, a region of Belgium.
Where To Find The Top Wildlife In Belgium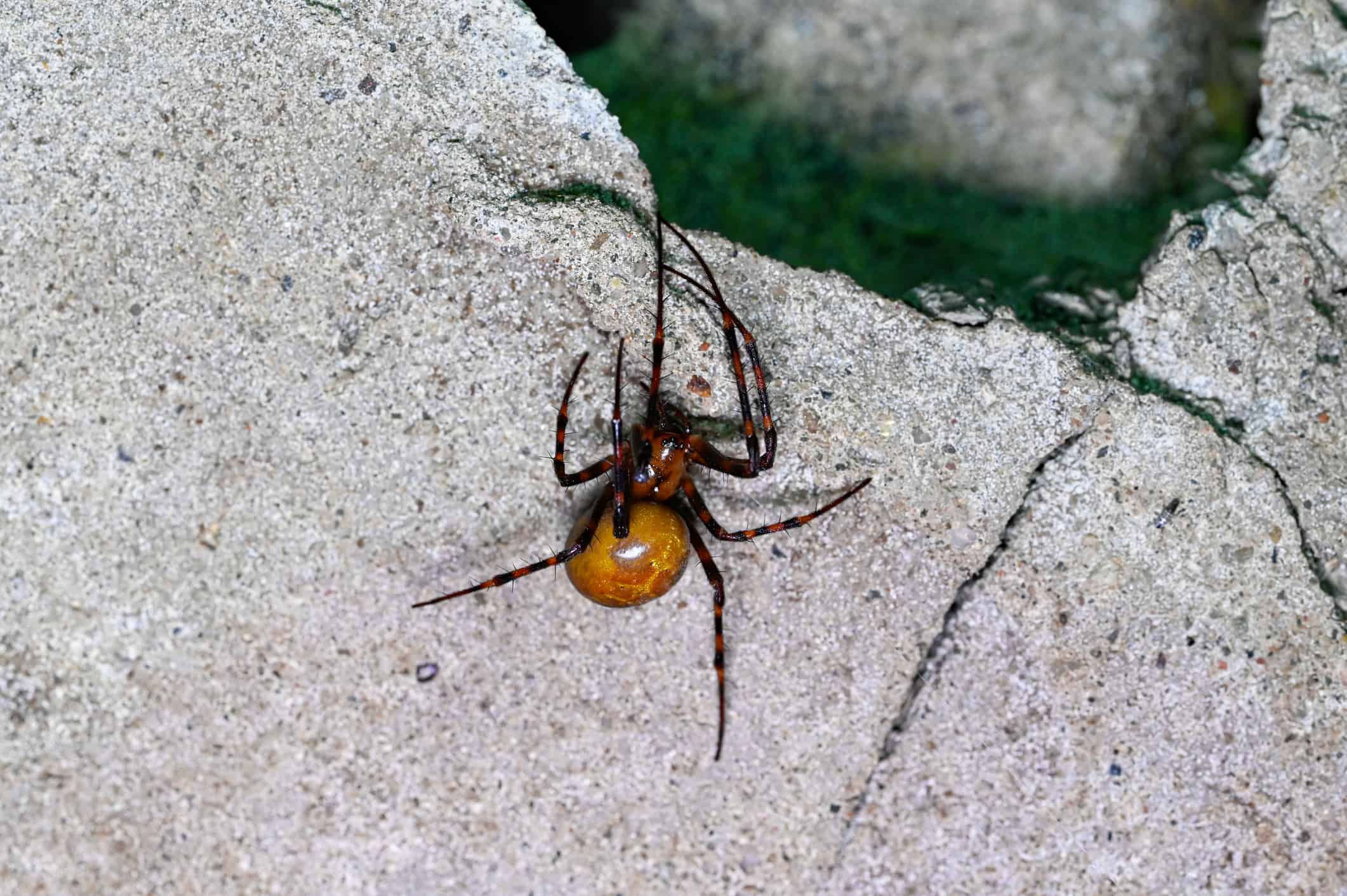 There are many fantastic places to see animals native to Belgium. With such a wide variety of ecosystems, you will want to visit more than once to see all the wild animals here. Options include:
National Parks – Hoge Kempen National Park is a fantastic place to see animals native to Belgium, including Moor frogs, Natterjack toads, viviparous lizards, and Roe deer. Meanwhile, De Zoom– Kalmthoutse Heide' is a great place to see smooth snakes, viviparous reptiles, crested newts, and Moor frogs, along with several species of butterflies.
Nature Parks – Belgium has several terrific nature parks where you can see animals native to Belgium. For example, High Fens-Eifel Nature Park is a terrific spot to see wild boars, roe deer, hen harriers, black grouses, wood mice, grasshopper warblers, northern shrike, great grey shrikes, meadow pipits, stonechats, and wheatears.
Wildlife Parks – There are also amazing wildlife parks across Belgium, like Parc De Furfooz. This location is a great place to see wood mice, foxes, bank voles, European cave spiders, and twenty-plume moths as you hike along the paths.
The Parc De Furfooz is in the Lesse Valley, close to Dinant, Belgium, about 1 1/2 hours southeast of Brussels. Located at the entrance to the Ardennes, which are the remains of a mountain range, this park is a nature reserve dating back to prehistoric times. With forests, caves, meadows, rock holes, caverns, and the Lesse riverbanks, there are many places for both humans and animals to wander. Parc De Furfooz has an area of more than 120 miles and the remains of an early Roman fortress can still be found.
One of the many species that can be found in the park is the European cave spider, known also as the cave orbweaver. Although they do have venom, they are not dangerous to humans and are not likely to bite but it is not recommended that they be touched because they may give a little peck.
The Most Dangerous Animals In Belgium Today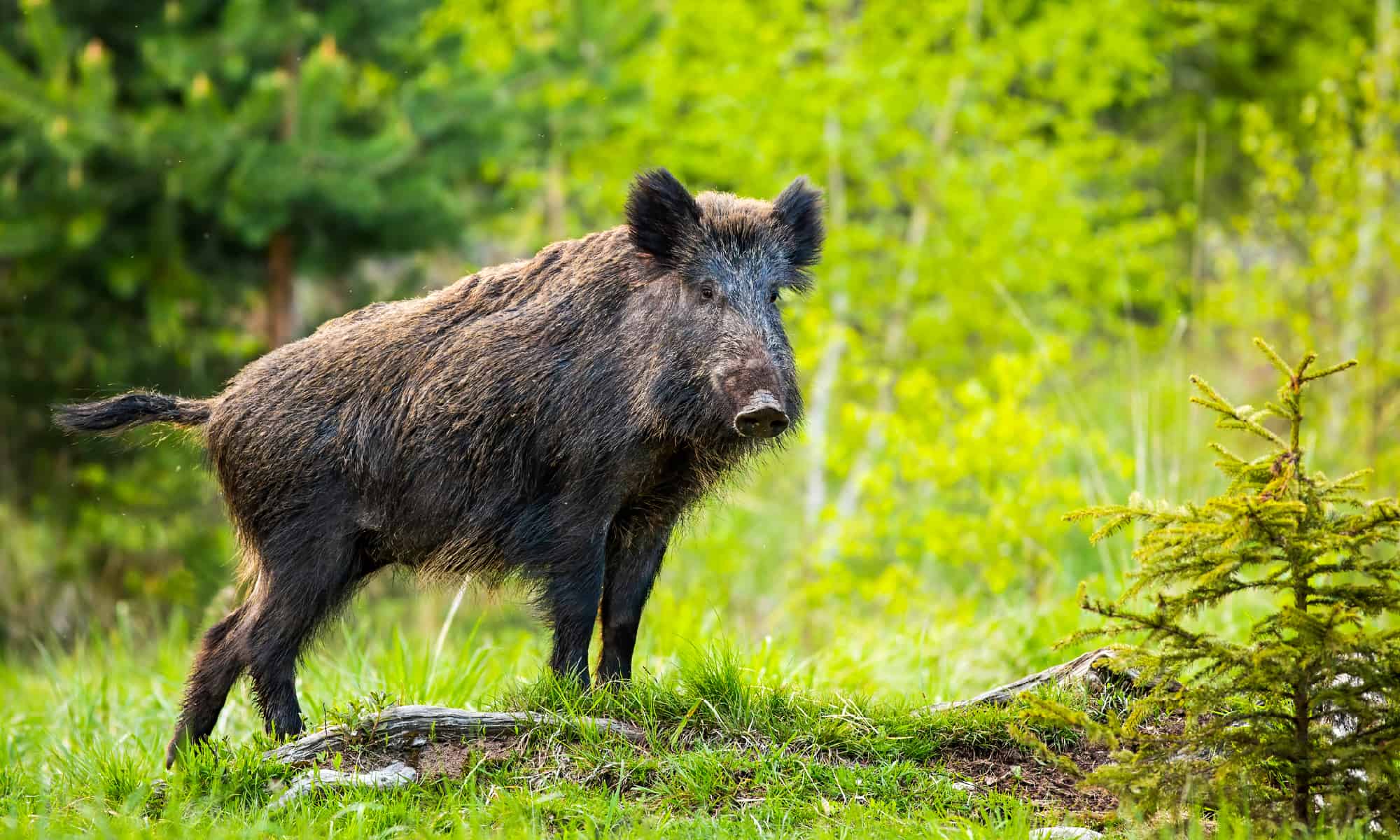 While there are many tame animals in this country, like foxes, badgers, weasels, and beavers, there are also dangerous animals in Belgium. Some examples of the most dangerous animals in Belgium include:
Eurasian wolves– Once thought to be extinct in Belgium, some Eurasian wolves are making a comeback, and they are one of the most dangerous animals in Belgium.
Wild boars – Belgium officials have been taking steps to reduce the number of wild boars for fear they may pass swine flu to humans.
Common adders – The only venomous snake to live in Belgium is the common adder.
Processionary pine caterpillar – These caterpillars cause an intense rash on anyone that comes in contact with them.
After more than 50 years of being non-existent in the country, the wild boar reappeared in Belgium. Although they are native to the area and are a highly valued game species, they are also highly destructive. Wild boars have been liable for crops being damaged, car collisions, ecological damages, and most significantly the transition of diseases.
The processionary pine caterpillar is a moth belonging to the Lepidopteran family and is a hazard to both humans, animals, and trees. This caterpillar has burning hairs all over its body that cause allergic reactions and health issues in dogs, cats, and people. When stressed, these tiny hairs can be ejected into their target. They are very destructive to pine trees as well, where they can be found a night feeding on the leaves. Known as processionary for the way they travel when they leave their nests – in a procession.
Endangered Animals In Belgium
Unfortunately, there are some endangered species of animals that are in danger of becoming extinct animals in Belgium. Common threats to wildlife include industrialization, fragmentation of natural habitats, pollution, and excessive water catchment. Wildlife officials continue to try to take steps to save the lives of endangered animals before they join the list of extinct animals in Belgium. While you may think of Belgium as mostly land, the Wadden Sea is under its control. Some species that may become extinct animals in Belgium include:
Northern right whale
Bechstein's bat
Garden dormouse
Pond bat
Western barbastelle bat
Eurasian otter
Geoffroy's bat
Lesser horseshoe bat
White whale
The Northern right whale, also known as the North Atlantic right whale, is currently one of the world's most endangered whale species. As of 2021, there were less than 350 in existence. Due to shipping routes and fishing grounds, whales run the risk of net entanglement and collisions. The right whale is listed as critically endangered.
Rarest Animals In Belgium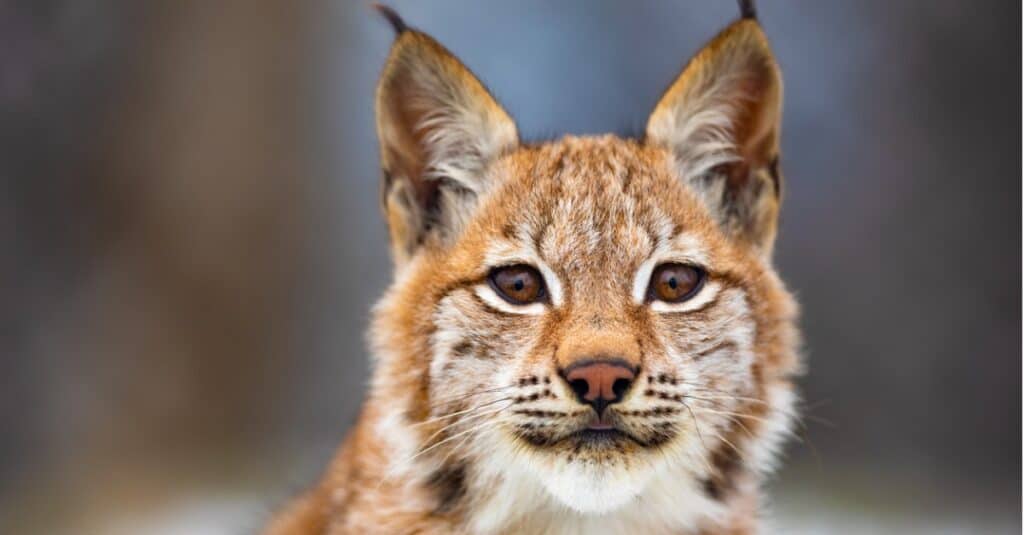 In Belgium, spotting a lynx is extremely rare. They were thought to be extinct for quite some time but recent sitings found on a wildlife camera taken in the Ardennes offer solid proof of their return. It is believed that they are coming from the Eifel Mountains in Germany, as well as being illegally transported by hunters. The lynx is the largest European feline and can get as heavy as 66 pounds and as tall as 2.5 feet. Characterized by their very short tail and black hair on the tips of their ears.
The dwarf sperm whale is considered a very rare marine mammal and it is not sighted very often. They are often mistaken for harbor seals, although at 8.8 feet, they are slightly larger. The habit of this whale is generally contained in tropical waters and it isn't usually found in Europe although sightings have been increasing.
Largest Animal In Belgium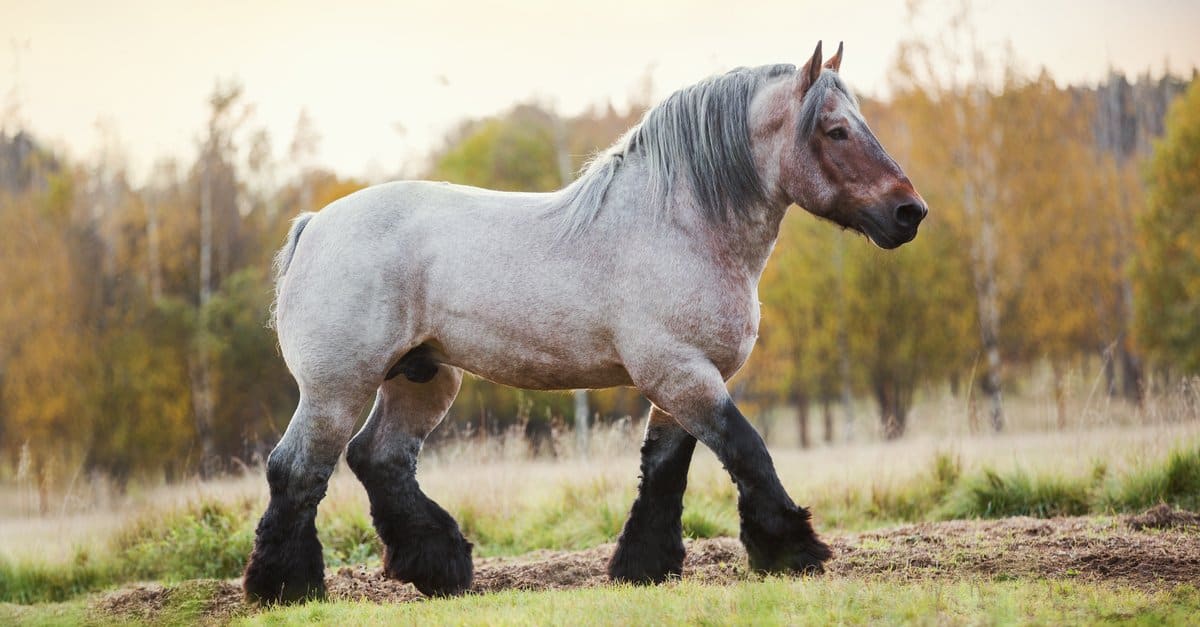 The Belgian horse is also called a Brabant and the Belgian heavy horse. This breed is so strong that it can pull up to 8,000 pounds and is considering the strongest horse in the world. They are easy to handle, with an affectionate temperament, and have lifespans of up to 18 years. They have typical weights of between 2,100 to 2,300 pounds and stand at 5.65 feet tall (17 hands high).
Flag Of Belgium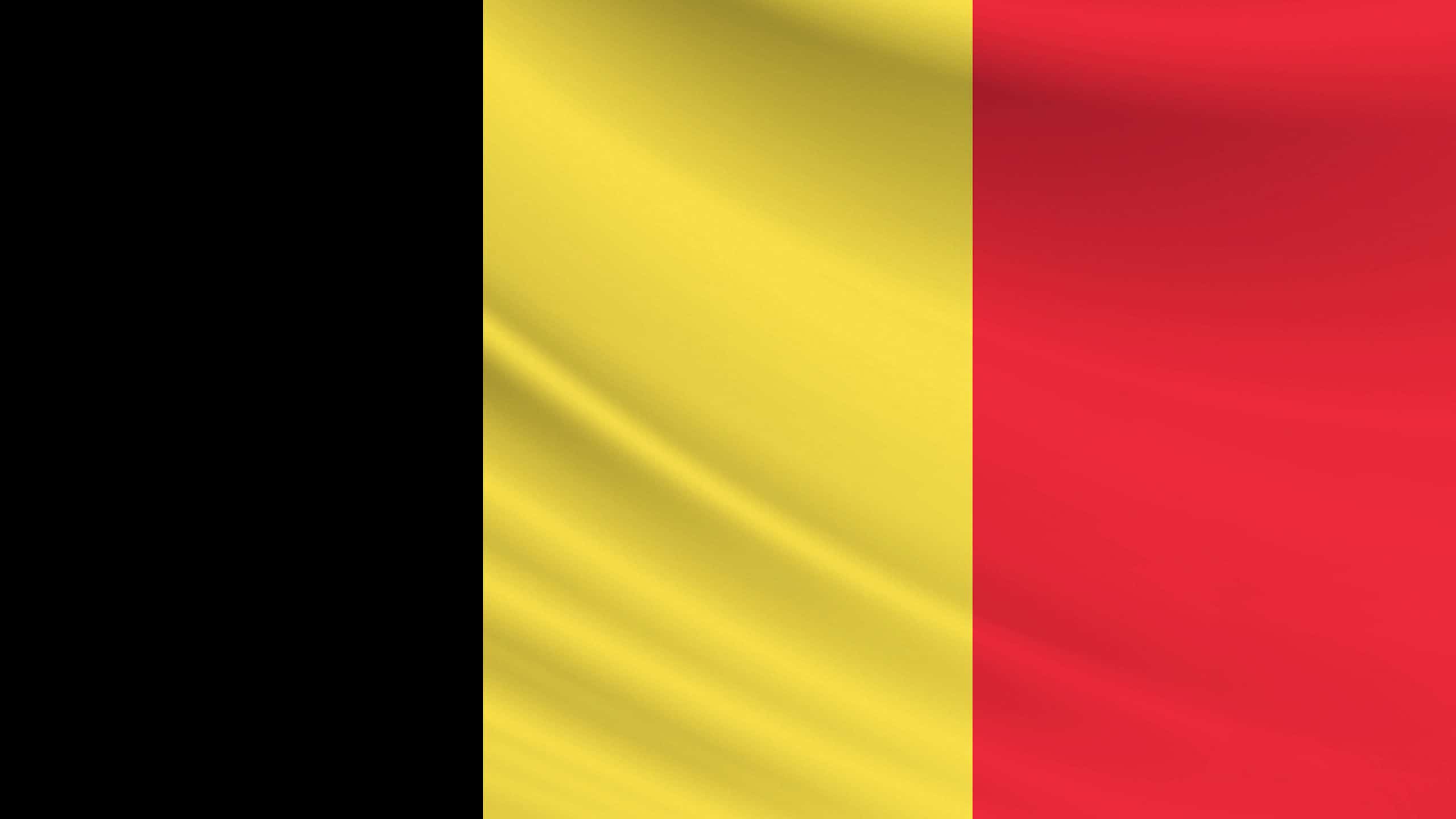 Belgium's flag is a tricolor, featuring red, black, and yellow vertical stripes. Each color stands for a separate region in Belgium. The black is symbolic of Namur and Flanders, the yellow stands for Wallon Brabant, and the red represents Nainaut, Limburg, and Luxembourg.
Many early Belgian flags had a horizontal format, with red on top, yellow in the middle, and black on the bottom, but after 1838 the vertical positioning of today became standard. There are a few reasons why this change took place. It was believed to have been influenced by the popularity of the French Tricolor as a symbol of independence and national unity. Belgium is only one of many countries that adopted it, substituting their own national colors. The colors of the flag were taken from the coat of arms of the Duchy of Brabant.
The National Flower Of Belgium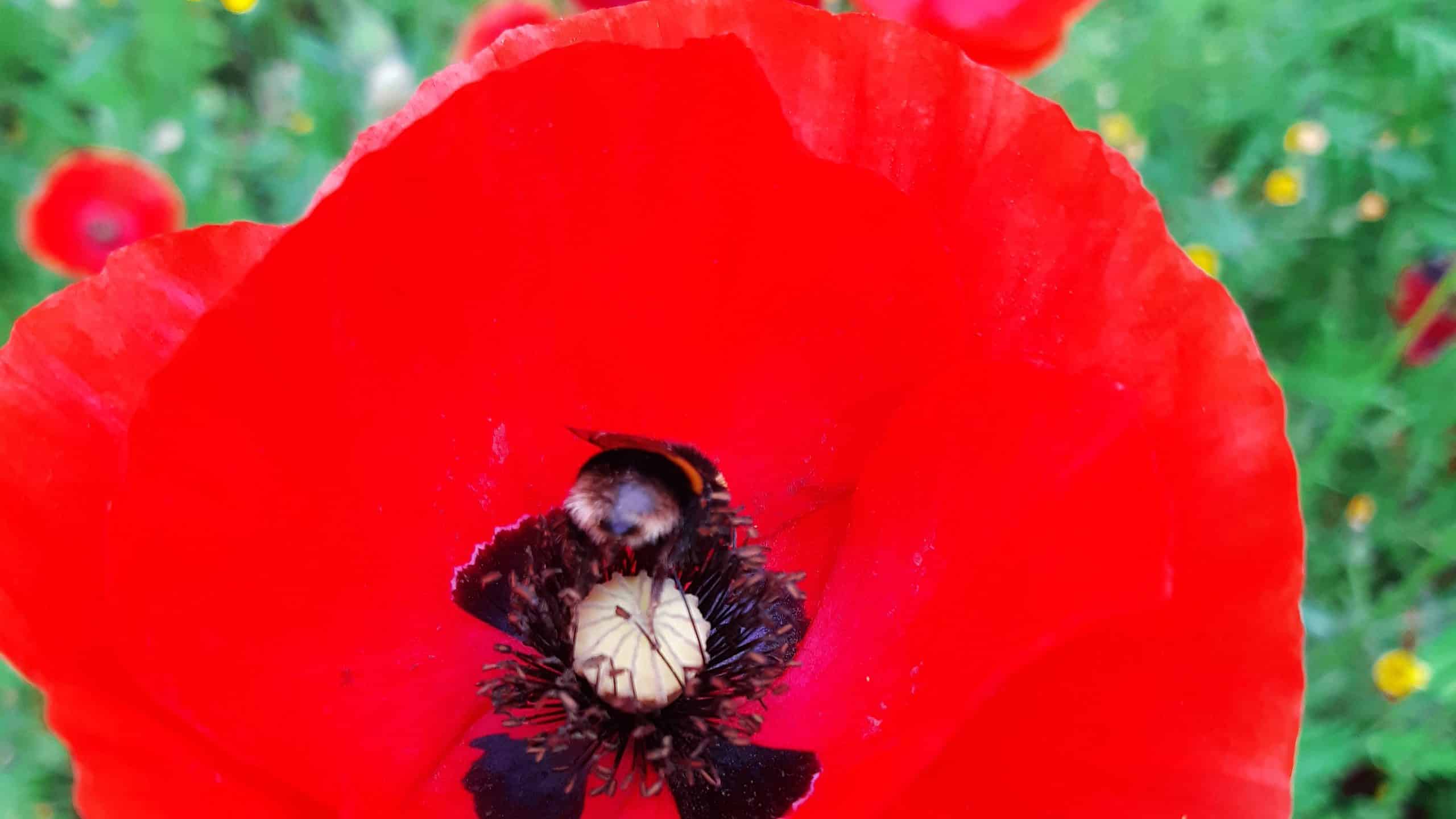 The national flower of Belgium is the red poppy. More than a just flower, the red poppy symbolizes deep emotions and the enduring spirit of fighters in World War I. It also serves as a symbolic memory to the veterans lost in World War I and is used in honoring those that were lost. In the Memorial Day parade, people are handed a red poppy made from crepe paper showing comfort to those that were lost. Belgium shares its national flower with Poland.
These beautiful flowers have long been used in European herbal medicine, particularly for ailments in children and the elderly. Used mostly as a mild pain reliever and as a treatment for prickly coughs, they also reduce nervous overactivity. Very few flowers have played such a significant role in religion, politics, and medicine as the poppy. These red flowers have often enchanted poets and helped doctors for centuries due to their comprised of medicinal and edible qualities.
Belgian Animals
Belgian Animals List
Animals In Belgium FAQs (Frequently Asked Questions) 
Are there poisonous snakes in Belgium?
Belgium is home to one poisonous snake. The common adder has a thick body, and it can grow up to 24-inches long. You can find it in many various locations across the country. This snake is active during the day.
Did any animal breeds start in Belgium?
Yes, many animal breeds got their first start in Belgium. The Belgian Blue cow got started in the northern part of the country during the 19th century. At least 10 dog breeds began in Belgium, including bloodhounds, Belgian mastiffs, Bichon Frises and Papillons. The country is famous for creating the Belgian workhorse.