Below you can find a complete list of Albanian animals. We currently track 237 animals in Albania and are adding more every day!
Albania is a small southeastern European country situated against the Adriatic and the Mediterranean Sea, directly across from the boot of Italy. It shares a land border with Kosovo and Montenegro to the north, Macedonia to the east, and Greece to the south. About 75% of the landmass is dominated by hills and mountains which rise to more than 650 feet above sea level, including the Albanian Alps in the north, the aptly named Central Mountain Range, and the Ceraunian Mountains in the southwest. The part of the country closest to the coast is covered by low, fertile plains. Albania is particularly rich in bats, deer, rodents, carnivores, insects, and migrating birds.
The Official National Animal of Albania
The golden eagle is the national animal of Albania. It is an important element of Albanian folklore, featuring in folk songs, and a double-headed eagle also adorns the coat of arms and the country's flag.
Albania is one of several countries in the world to have the golden eagle as its national animal, with others being Germany, Austria, Mexico, and Kazakhstan.
The large raptor has a wingspan on average around 5.9-8.2 feet, and can be found in the rocky peaks of the Albanian Alps. The bird is a protected species and threatened with extinction due to widespread poaching and habitat loss. Experts believe that around 25 years ago there were between 100 and 200 couples of golden eagles, and now there are only about half that many in existence in Albania.
Where to Find the Top Wild Animals in Albania
In order to protect its rich wildlife, Albania has established 14 national parks and marine parks, encompassing about 6.7% of the overall territory. It also has hundreds more protected refuges and important areas for birds.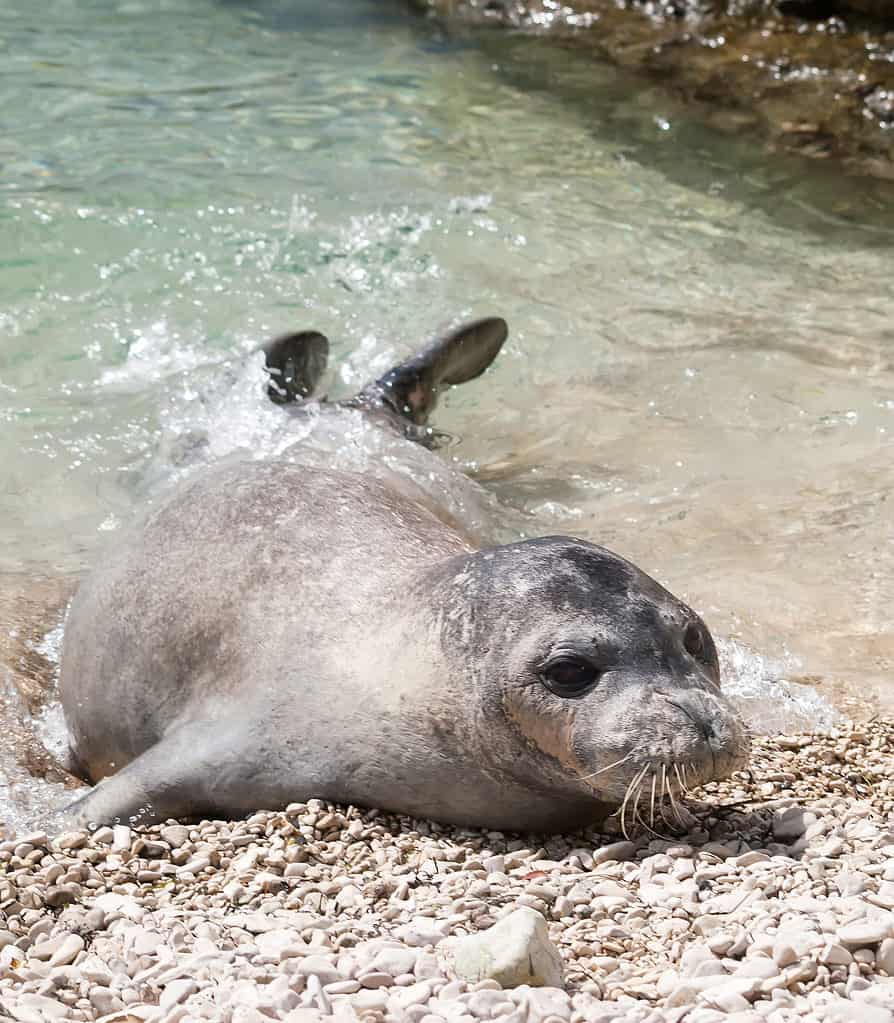 Largest Animals in Albania
The largest animal in Albania is also the largest toothed predator in the world: the sperm whale. These massive giants of the sea can weigh on average 35 to 45 tons and grow to 49 to 59 feet in length. This very rare creature has been seen in the waters of the Karaburun-Sazan Marine Park on Albania's southwestern coast.
Albania is home to the brown bear, which is the second-largest bear species after the polar bear. Brown bears can weigh between 300 and 860 pounds and reach a height of 5-9.2 feet. They are present throughout Albania, including its mountainous northern, central, and southern regions, and play an important role in maintaining the country's biodiversity. However, these bears are endangered and despite being protected by the Albanian government their numbers have declined to such an extent that there are now thought to be only about 180-200 individuals surviving in the Albanian Alps.
The Dalmatian pelican is the largest of the pelican family, one of the biggest bird species on the planet and the heaviest flying animal in the world. Weighing in at around 33 pounds at most, it has a huge wingspan of 8.8 to 10.4 feet. This pelican is critically endangered and can be found in breeding season in the lagoon waters of Divjakë-Karavasta National Park in western Albania.
The Illyrian shepherd dog is a large, strong sheep-guarding breed now more commonly known as the Sarplaninac, named for the Sharplanina mountain range. Fully grown females weigh on average 65-88 pounds, while males can grow to weigh 100 pounds, with their heights typically 22.5-24 inches. They can be found in the remote, high altitude northeastern parts of Albania.
The Most Dangerous Animals in Albania Today
Albania is home to only about five species of venomous snakes and a few other large carnivores. Death from wildlife is relatively rare, but some species can cause quite a lot of pain and suffering.
Nose-horned viper: Easily identified by the unique horn emerging from the snout, the nose-horned viper (also known by the names of long-nosed viper, sand viper, and horned viper) is probably the most dangerous snake in all of Albania. Bite victims will likely experience pain, swelling, and discoloration around the injection site.
Mediterranean black widow: These spiders possess a venom that can cause convulsions, muscle cramps, and chills, lasting for a few days to weeks, however their bite is rarely fatal. Black widows, which live in grassy or rocky areas with a warm climate, usually only bite if surprised or threatened.
Eurasian wolves: Typically found in Albania's mountainous and alpine zones, these wolves' attacks generally are driven by infections from rabies. However, when food sources are scare, they have been reported to attack isolated small children, so care is needed to protect kids from harm in the rare event of encountering a wolf in its natural habitat.
Brown bear: Albania is home to a very small population of bears. While attacks are exceptionally rare, even when encountered on foot, bears may become aggressive if they feel threatened or startled. The biggest number of attacks occurs when a mother is protecting her cubs.
Common European viper: Found all throughout Europe, this snake is not the most venomous, but it is responsible for more bites than almost any other snake. Symptoms of its venom include pain, swelling, blisters, and even tingling. Respiratory failure only occurs in a small number of untreated cases, mostly among the old, young, or already sick.
Endangered Animals in Albania
The forests and mountains of Albania are a haven for some of the rarer European wildlife, but several of these species are at risk of becoming extinct.
Egyptian vulture: The Egyptian vulture (also known by the names of the white scavenger vulture and pharaoh's chicken) breeds in southeastern Europe and travels south toward Africa for the winter. Due to the combined effects of hunting, power line collisions, accidental ingestion of lead and pesticides, and intentional poisoning, this bird is now endangered.
Albanian water frog: Native to the swamps and marshes of western Albania and southern Montenegro, this unique species of frog has declined dramatically from its height. It's now endangered from pollution, habitat loss, and poaching for commercial purposes.
Green sea turtle: This endangered turtle has two populations, one in the Atlantic and the other in the Pacific regions, however it does migrate in the Mediterranean Sea and is found in Albania.
Wild cock: This large, endangered bird lives in mountainous areas, coniferous or mixed forests, and rocky regions. At the end of spring they migrate to meadows, where males perform mating dances.
Wild animals are also at risk of being hunted and sold as part of the live animal trade, despite species being protected and a ban on hunting in place in Albania since 2014. Authorities say the ban has curtailed sizable number of the 2,000-3,000 hunters from outside of Albania, including Italy, who are said to have killed more than 150,000 birds within the past decade. However, the ban has its limitations as the punishment for breaching the ban is to pay a fine.
There have been reports of numerous markets in the country selling native species including brown bears, foxes, wolves, and birds of prey, with the buyers mostly restaurant and hotel owners who want to use the animals as live or stuffed tourist attractions. Additionally, several restaurants have been known to openly include wild game, including the endangered brown bear, on their menus.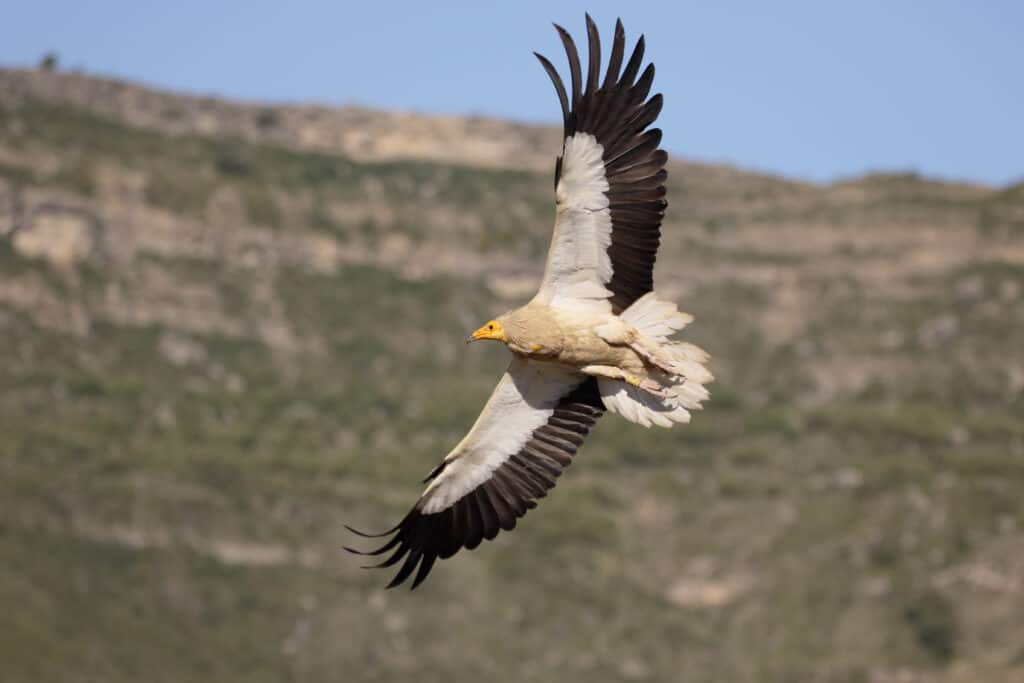 Rare Animals of Albania
The Mediterranean monk seal is one of the world's rarest seal species and the sole seal present in Albania. Numbers have fallen to fewer than 700 in the entire Mediterranean due to overhunting and loss of suitable coastline. This large, earless seal can be mainly found in southern Albania's rocky coastal regions including Karaburun Peninsula, Sazan Island, and Ksamil Islands.
The Balkan lynx, the largest wild cat in Europe, is one of the rarest felines on Earth and critically endangered. Native to eastern Albania, it's estimated there are just 15-20 individuals now in existence in the region due to illegal poaching and habitat loss, with forests cleared for firewood and construction uses. It is a criminal offense to kill a Balkan lynx and can lead to a sentence of up to seven years in jail. It is a subspecies of the Eurasian lynx, which is very rarely seen in Albania as it was once widespread across Europe but there are now only scattered populations in the continent.
Not only is the Dalmatian pelican one of the largest birds in the country, but it is also one of the rarest. It is classified as critically endangered in Albania and considered threatened in all other countries where they breed and migrate to and from.
Flag of Albania
The Albanian flag consists of a red field representing bravery, strength, valor and bloodshed with a black two-headed eagle in the center. Since the Middle Ages, the double-headed eagle has served as a representation of Albania and its monarchs.
This became the national flag in 1912 following Albania's independence from the Ottoman Empire.
The flag has been modified over the years under different regimes' rule. During the reign of King Zog from 1928 to 1939, a crown was added to the flag. It was replaced by two fasces (bundle of wooden rods sometimes including an ax) under Italy's occupation of Albania. Following World War II, the communist regime inserted a five-pointed golden star that was removed in April 1992 after the communist government lost power.
Albanian Animals
Albanian Animals List
Animals in Albania FAQs (Frequently Asked Questions) 
What dangerous animals are in Albania?
Albania is home to several species of venomous vipers and large bears and wolves.
What prehistoric animals once roamed Albania?
Both the woolly mammoth and aurochs lived in prehistoric Albania but later became extinct. The lion also survived in prehistoric Europe even until the Stone Age.
Are there wolves in Albania?
Yes, Albania has a small but stable population of the Eurasian wolf which numbers around 250.
Are there monkeys in Albania?
With very few exceptions, monkeys are not native to Europe.
Are there bears in Albania?
Yes, the Eurasian brown bear subspecies can be found in the country's remote forests and mountains.