Below you can find a complete list of Spanish animals. We currently track 278 animals in Spain and are adding more every day!
Sharing a land border with Portugal in the west and France to the north, Spain is a country of diverse climates, waterfalls, and unique wildlife. It is comprised of the Spanish mainland, the Balearic Islands in the Mediterranean Sea, and the Canary Islands just off the coast of North Africa. The interior of the country is dominated by high plateaus interspersed by long mountain chains, including the Pyrenees, the Montes de Toledo, and the Sierra Nevada. The rest of the country is comprised of fertile farms and agricultural land. Compared to the hot and dry interior, the Mediterranean coast is kept cool by the sirocco winds emanating from Africa.
The Official National (State) Animal Of Spain
The bull is the national animal and an important cultural symbol of Spain. It evokes a sense of pride and national identity within Spain and is also connected to ideas of independence and freedom, as there was a time when attempts were made to ban their bullfighting traditions, and the Spanish people persisted in maintaining their ways of living.
The bull's cultural status stems from the popularity of bullfighting, which dates back to the 8th century when it was a symbol of fertility and power. The most famous event, the Running of the Bulls, takes place every year between July 7th and 14th in the city of Pamplona as part of the San Fermin Festival.
Where To Find The Top Wild Animals In Spain
Spain contains 15 national parks and many smaller refuges and reserves. Ten of these reside on the Spanish mainland. Four of them are on the Canary Islands and one is on the Balearic Islands.
Picos de Europa National Park is in the middle of the Cantabrian Mountains, in Northern Spain. There are over 165,000 acres (67,000 hectares) of land spread out over 11 villages. This national park is Spain's only inhabited nature preserve and across the many territories you will find lakes, gorges, mountains, meadows, and forests. Picos de Europa has self-guided tours in addition to free guided tours and you will find plenty of wildlife – from chamois and roe deer to Egyptian vultures.
The Most Dangerous Animals In Spain Today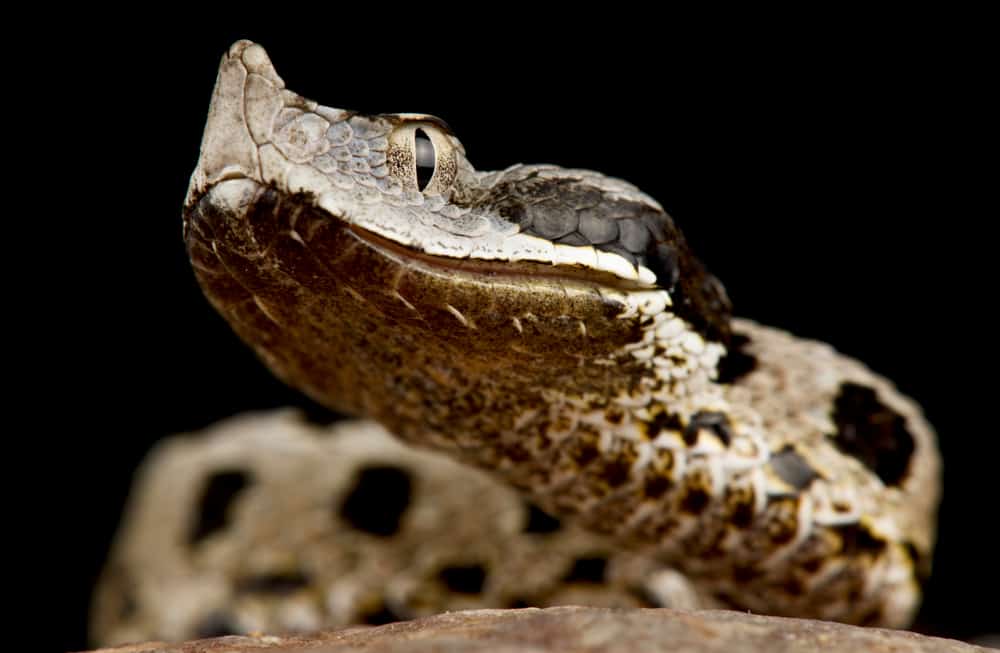 Spain's hot and dry climate is home to several venomous snakes and spiders.
Lataste's Viper – Found within the rocky outcrops of dry scrublands, woodlands, and coastal dunes, Lataste's viper (also called the snub-nosed viper) can camouflage itself quite well. When it strikes, the snake delivers a powerful venom that may result in pain, swelling, discoloration, and tissue death. The young, elderly, and allergic are most at risk of severe symptoms.
Seoane's Viper – Found all over the northwest of Spain, this large venomous snake goes by several other names, including the Baskian viper, the Iberian cross adder, and the Portuguese viper. It can be identified by the brown zigzag or twin-striped pattern on its body.
Asp Viper – A native of northern Spain near the Pyrenees Mountains, the asp viper delivers a very toxic bite that can cause pain and tissue death. The venom may prove fatal in rare cases.
Lataste's Viper is endemic to the Iberian Peninsula and belongs to the family Viperidae. This viper has an average lifespan of up to 10 years and lengths near 3 feet and is a rare species of venomous snake. Its triangular head, with the horn-tipped nose, is generally gray in color, with a zig-zag pattern on its back, and its tail is yellow. The yellow of its tail is believed to be used to lure prey. The Lataste viper is currently listed as near threatened and is a protected species.
Endangered Animals In Spain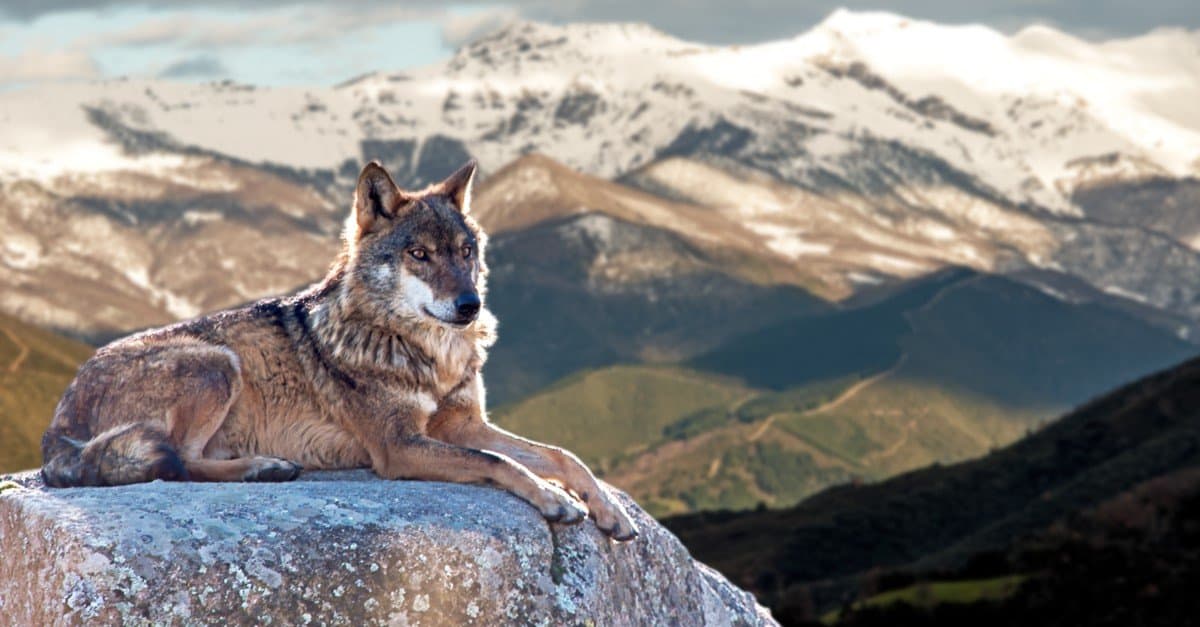 While Spain extends protection to its diverse wildlife, dozens of endangered and vulnerable species could become extinct without proper protection.
Iberian Lynx – This unique wild cat was once widespread across southwestern Europe, but it has become endangered from habitat loss, overhunting, disease, and the decline of its natural prey. The lynx is now largely restricted to only a few smaller populations in southern Spain.
Mediterranean Monk Seal – The monk seal was once widespread throughout the entire Mediterranean, but overhunting and accidental entanglement in fishing nets have put it at risk of becoming extinct. Less than 700 of them currently remain in the wild.
European Rabbit – The famous European rabbit was originally native to southwest Europe. Later introduced all over the world, it is considered an invasive species because of the damage it does to local biodiversity. But in its original habitat, this species has been threatened by habitat loss, pollution, disease, and overhunting. It is classified as endangered by the IUCN Red List.
Iberian Wolf – This subspecies of the grey wolf was once widespread across Europe, but after decades of human persecution, it's now mostly restricted to northwest Spain.
Balearic Shearwater – This long-winged migratory sea bird constructs a nest on the coastal cliff of the Balearic Islands in order to breed. It then travels out to sea for the winter season. However, the destruction of its natural nesting sites from coastal development and the threat posed by introduced predators have put this species in danger of becoming extinct.
The Iberian wolf used to be found widespread throughout the Iberian Peninsula and is currently a protected species south of the Duero river where their populations are smaller and more fragile. Their numbers were reduced due to hunting in the early 20th century and currently, they have a population closer to 2800, in part to the protective measures taken by Spain. The Iberian wolf population has been increasing steadily in recent years.
Rarest Animals In Spain
The Iberian Lnyx is not only endangered but is also one of the rarest animals you will find in Spain. It is considered one of the rarest animals in the world today. There is currently an estimated population of 600 that are living in the wild between Castile-la Mancha and Andalusia. This cat is relatively isolated from the human population as they live in the Mediterranean forests and scrublands, and due to increased protection, its numbers have shown signs of improvement.
The Mediterranean Monk seal is one of the rarest pinniped species in the world. It is estimated that there are only between 600 to 700 currently surviving and is one of the most endangered marine mammals. This seal ranges in color from light gray to black to dark brown. The females can weigh between 530 to 880 pounds while the males can weigh up to 710 pounds. Their heights average to 7.9 feet with the females only being slightly shorter than the males. They like to seek refuge in caves and live on sandy beaches and shorelines.
Largest Animals In Spain
The Cantabrian brown bear is one of the many large animals native to Spain that is also in danger of becoming extinct. There are currently two different subpopulations of this species – the eastern, with around 40 bears, and the western, with around 200 bears. They live in the Cantabrian mountains in Northern Spain and as they are generally very timid and shy, are rarely seen by humans.
This brown bear can grow over 7 feet tall, has a weight of up to 440 pounds, and may live up to 30 years in the wild. They are currently under protection as they work to get their numbers up, to avoid what happened to another once-large bear, the Spanish Pyrean bear, who became extinct in 2010.
Native Trees In Spain
Spain's varied climate and landscape host a wide variety of stunning trees. Known to have more than 17,804 million trees and the most extensive range of plant species in Europe, experts estimate 284 million trees grow yearly in Spain!
The Holm oak tree originated in the Mediterranean and is commonly found in Spain. They are often planted in coastal areas because they are resistant to salt spray coming off of the sea. They grow from 40 to 70 feet tall and can live up to 400 years. The biggest and most well-known Holm oak is in western Spain. It is over 800 years old, over 54 feet tall, and is located in the village of Zarza de Montánchez in Caceres.
In ancient times, the leaves of the Holm oak were used to predict the future and for making crowns. The acorns were a symbol of fertility and people would wear them as jewelry.
Spanish Animals
Spanish Animals List
Animals In Spain FAQs (Frequently Asked Questions) 
What animals live in Spain?
The most common types of animals native to Spain are the rodents, bats, deer, carnivores (like foxes and badgers), wild boar, goats, several types of insects and spiders, and water and song birds. Fish and shellfish are also common in the southeast of Spain where the Atlantic and Mediterranean mix. Dolphins and whales often appear off the coast of southeastern Spain.
What dangerous animals are in Spain?
Vipers and spiders are some of the most dangerous animals still found in Spain.
Are there tigers in Spain?
No, Spain does not have any indigenous tigers.