Greece is an iconic country steeped in history, and it's also teeming with impressive wildlife! Below you'll find a list of Greek animals alongside fantastic pictures. We currently track 124 animals in Greece and add more daily!
Greece Geography
Greek geography is unique. It's a mix of Mediterranean, temperate, and Alpine climates that features mountains, forests, lakes, rivers, agricultural lands, and a scattered coastline dotted with a whopping 6,000 islands!
Greece Animals
Greece is home to 87 mammal species. Large carnivores in the country include European wildcats, lynxes, brown bears, and a handful of fox and wolf species. Wild boars, deers, shrews, and ibexes represent the country's ungulates — or hoofed animals. Twenty types of bats also reside in Greece. Since Greece, along with Italy, sits at the conjoining crux of three continents, it hosts many migratory birds for parts of the year. The current Greek bird species count sits at 454 species, according to the Hellenic Ornithological Society. Additionally, Dadia Forest is a thriving habitat for birds of prey. Four vulture species and 36 types of raptors currently nest in the region.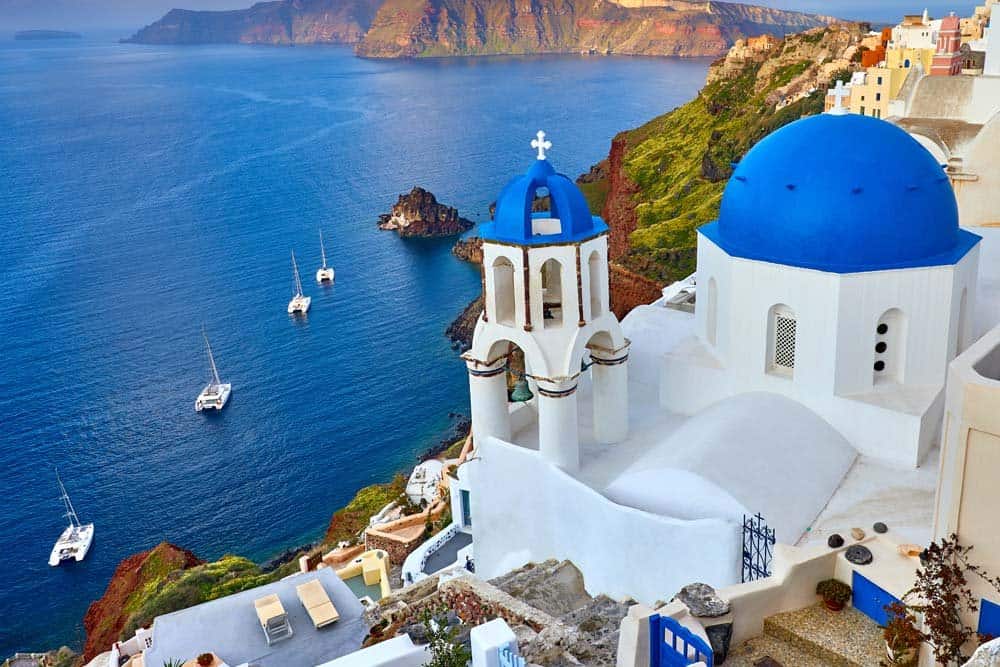 Greece is home to 162 freshwater animals and approximately 476 marine fish species, including 15 types of dolphins, porpoises, and whales. In the country's rivers, streams, and lakes, lampreys are especially plentiful. Greece also boasts 75 reptile species. Ohia snakes, brown bears, Moray eels, and mosquitoes top Greece's most dangerous animals list.
Endangered Animals in Greece
Endangered and threatened animals in Greece include European rabbits, marbled polecats, harbor porpoise, and several types of bats and whales. Due to its unique, island-strewn topography, Greece is also home to several significant endangered species breeding grounds, including the Isle of Gyaros, which is one of the few places left in the world where Mediterranean monk seals convene for mating seasons.
National Animal of Greece
Greece's national animal is the dolphin! The intelligent, friendly marine mammal figured prominently in Greek mythology, and it went on to secure the nation's top animal honor. Greece also has a national bird: the mythical phoenix.
Greek Animals
Greek Animals List