Below you'll find a list of types of animals in Greece alongside fantastic pictures. We currently track 244 animals in Greece and add more daily!
Although most of us think of coastlines when we think of Greece, the country has a mixed topography. It has snowy mountains, subtropical forests, rocky and sandy coasts, wetlands, and grasslands. Besides its mainland, Greece comprises more than 3,000 islands.
This means you'll find a huge many unique animal and plant species. According to one report by the World Wildlife Fund, Greece has more biodiversity than any country in Europe.
The Official National Animal of Greece
Greece's national animal is the common dolphin (Delphinus delphis ). Greece is home to three other dolphin species: the striped dolphin (Stenella coeruleoalba), the bottlenose dolphin (Tursiops truncatus), and the Risso's dolphin (Grampus griseus).
In the Corinthian Gulf, common dolphins, striped dolphins, and Rossi's dolphins live together in mixed communities, actually the only mixed dolphin community in the world!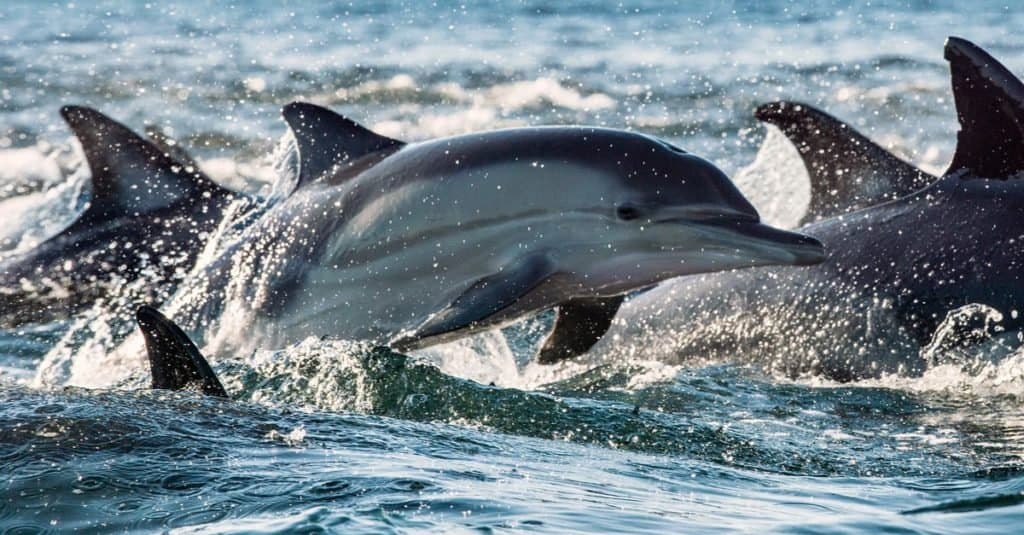 The National Bird of Greece
While there is not an official national bird of Greece, the little owl (Athene noctua) is considered to be the national bird given its use throughout Greece's history on coins, in art, and in literature. The little owl symbolizes wisdom and knowledge.
The latin Athene is a reference to the Greek goddess Athena, while noctua is related to night–probably chosen to reference the fact owls are nocturnal. The little owl is also associated with the Roman goddess Minerva, the goddess of wisdom and knowledge. A Greek coin dating to 500 BC has a little owl and an olive branch etched on it.
Where To Find the Top Wild Animals
There are many scenic areas where you can spot wildlife and birds in Greece. Dadia Forest is home to many important bird species, including peregrine falcons and hoopoes.
The Nestos Delta is home to otters, bears, deer, and wolves. Flamingos and cormorants also nest here.
Lake Kerkini is an excellent spot for birdwatching. It is a wetlands sanctuary for more than 300 bird species. It's a watering spot for lizards, wild bison, and other animals.
Northern Greece has two well-known wildlife sanctuaries. Pindos National Park is one of the few places where you can see bears in Greece. Prespa National Park is a refuge for lynxes, wild cats, and deer.
The Agia Marina Donkey Rescue on the island of Crete takes care of orphaned and abandoned donkeys. It was established in 2004.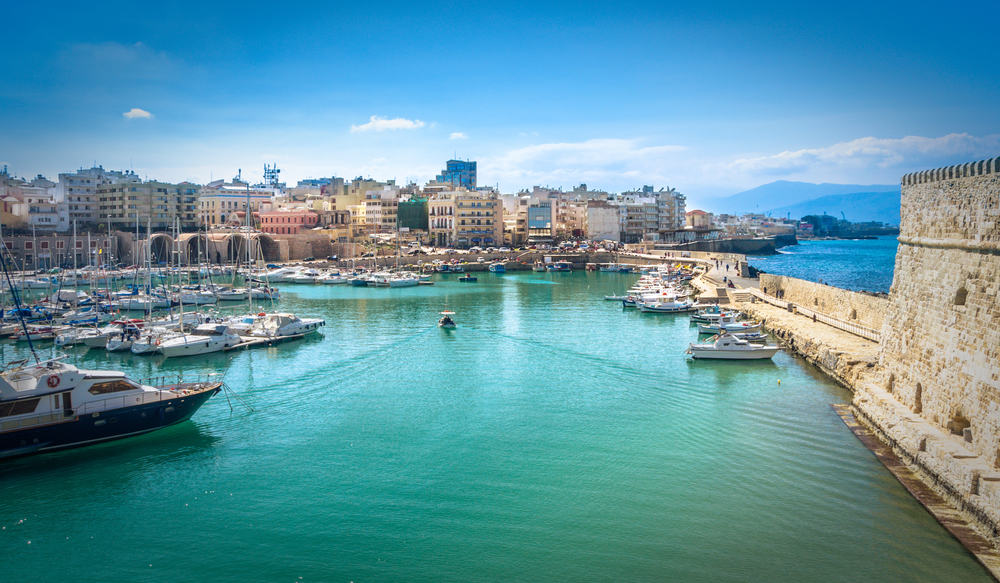 A Wonderful Mix of Wildlife
Greece has an amazing mix of animals, some native to the country and some introduced. Native animals of Greece include brown bears, wolves, lynxes, deer, Martens, and wild boar. Goats and donkeys are popular domesticated animals. The waters are home to huge, gentle sea creatures, and its forests are filled with rare birds, bears, deer, and lynxes. Greece's natural areas are the best places to see these unique animals in their natural setting.
One particular animal native to the island of Crete is the Cretan ibex or kri-kri. It's thought that this unique species was brought from Persia to Crete thousands of years ago, but it's considered a native species now. Besides the mainland, the kri-kri can be found on the surrounding islands of Thodorou, Dia, and Agii Pantes. It's listed as vulnerable and is a protected species.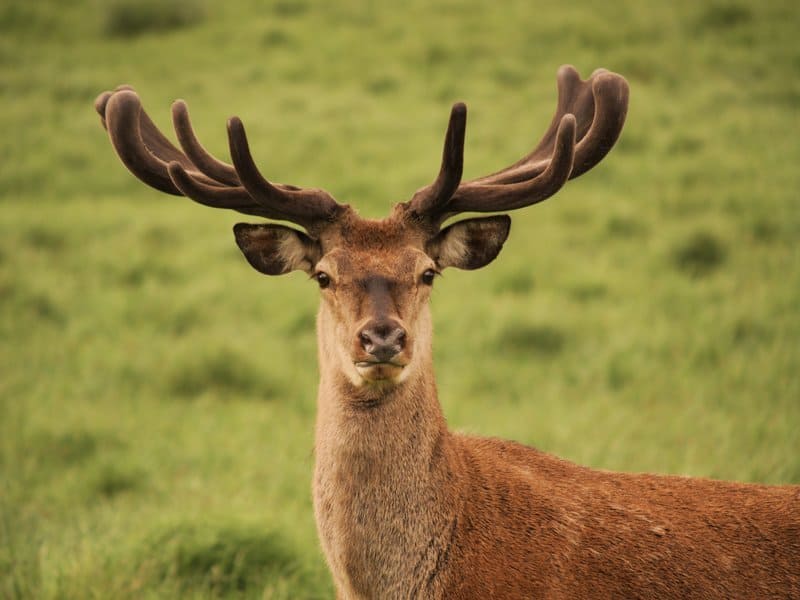 Native Birds
Enveloped in a mild climate, the diverse habitats of the country are great for many different animal species. Greece has 196 Important Bird Areas, home to 455 bird species, nine of which are endangered. While spring is the ideal time to visit, bird watching is truly a year-round opportunity in Greece. Below are several of the most popular locations in the country for avifauna sightings:
Lasvos Island: Surrounded by clear blue waters, covered in pine and hardwood forests, and lacking human presence, this island is a desired refuge for around 330 bird species. For instance, cinereous bunting, Kruper's nuthatch, gull-billed tern, glossy ibis, Ruppell's warbler, and red-footed falcons migrate to the island in spring and autumn.
Lake Kerkini: One of the best birdwatching sights in Europe, this artificial reservoir is situated in Northern Greece and is a popular pitstop for migratory and mating birds. Peregrine falcons, black woodpeckers, purple herons, blue cranes, and spoonbills dot the lake in spring and summer.
Gialova Lagoon: Deemed a Protected Area in 1997, the lagoon as thus become a flourishing spot for bird watching and trail walking. Along with surrounding wetlands, species such as flamingoes, imperial eagles, plus osprey, and peregrine falcons roam the waters or the skies.
Native Fish
Up until 2015, there were no legal guidelines for captains wanting to use fishing tourism as a means of income. Nowadays, it's more than possible to fish the incredibly blue Greek waters and seafood is a staple in diets of locals and visitors. Surrounded by three different seas, almost anywhere you visit is bound to yield world-renowned fish. Some examples and where to find them include:
Other commonly captured species are barracuda, grouper, and mahi mahi. Charter fishing is the easiest way to fish Grecian as a tourist, located in almost al fishing or port towns in the country. Freshwater fishing is also relevant, producing catfish, whitefish, and trout species.
Native Snakes
Spread throughout the mainland and the 200 other Greek islands are around 21 species of snake, 6 of which are venomous. The dry, hot climate is perfect for these reptiles and some of the most beautiful and unique species call this country their home. Listed are several non-venomous and venomous snakes found in Greece and some interesting tidbits about them.
Venomous
Milos Viper – endemic to Milos, Kimolos, Sifnos, Polyegos
Ottoman Viper – one of the most venomous and most aggressive in Greece
Nose-horned viper – one of the largest snakes in Greece
Non-venomous
Smooth snake – similar in appearance to adders
Aesculapian snake – tree-climbers
Javelin sand boa – used as a projectile weapon in Ancient Greece
Snake bites are rare in Greece but do uncommonly occur. If bitten by any snake, it is important to seek medical attention immediately.
The Most Dangerous Animals in Greece Today
Luckily, there are not many types of animals in Greece that are dangerous to humans. For instance, many sharks are found off the coast, but most are harmless. However, there are some marine animals that can spoil your swimming.
Stingrays live in the waters surrounding Greece and, while their venom won't kill you, it is very painful. If you see them in the water, keep a safe distance. Other fish like moray eels have a painful, poisonous bite, while the Portuguese man o war has stings that can wrap around the victim, resulting in very painful stings.
If you go scuba diving, keep an eye out for the scorpionfish. These deadly predators can blend with their surroundings and wait for prey to approach. Although small in size, scorpionfish venom can be fatal to humans.
While your chances of encountering a brown bear may be low (as there are only about 150 inhabiting Greece), brown bears are very dangerous animals. Another land animal, very small compared to the bear, is the scorpion, which can inflict a sting that can cause inflammation, nausea, dizziness, and even blurred vision.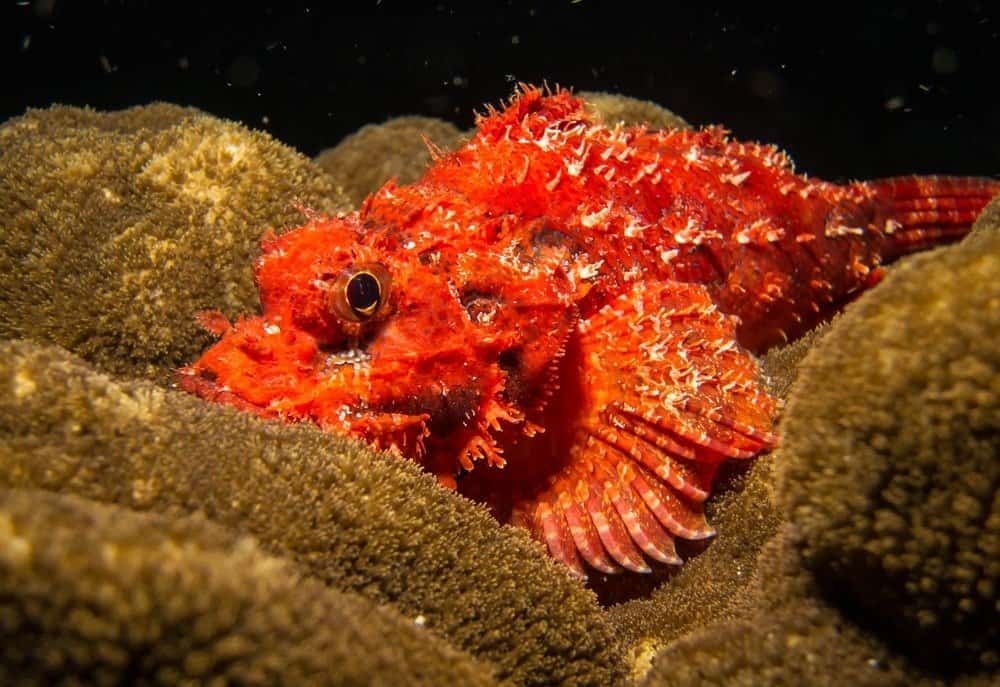 Extinct and Endangered Animals
Lions once lived in Greece, but they have been extinct since the fourth century. The Eurasian beaver has been extinct since the nineteenth century. Below is a list of other animals that have either become extinct, or are highly endangered.
The Mediterranean monk seal (Monachus monachus) is the only earless seal found in tropical regions. Half the world's monk seal population lives in Greece. They are critically endangered, and only a few hundred exist in the wild.
Loggerhead turtles: These huge turtles (Caretta caretta) go back to prehistoric times. They have lived in our oceans for more than 100 million years. Like all sea turtles, loggerheads are endangered.
Basking shark: After the whale shark, the basking shark (Cetorhinus maximus) is the second-largest fish in the sea. This odd-looking fish has remained unchanged since prehistoric days. This docile fish feeds on plankton and is harmless to humans. Basking sharks are protected by most maritime laws.
The wild cat of Crete (Felis silvestris) is an endemic subspecies of the European wild cat. It is unique and native only to the Greek island of Crete. This beautiful, elusive cat was once considered extinct, but biologists have discovered a small population on the island.
The 5 Largest Animals in Greece
Greece's coast borders the Mediterranean Sea, which is rich in sea life, including very large ocean animals. Greece also has some big land animals. Here's a list of 5 very large animals in Greece:
Humpback Whale: The largest animal inhabiting the coastal waters of Greece would be the humpback whale. These whales can weigh up to 100 tons and measure up to 62 feet in length.
European Bison – The largest land animal in Greece is the European bison, weighing from 1700 lbs to 2200 lbs
Eurasian Brown Bear: The Eurasian brown bear can weigh from 175 lbs to 1300 lbs.
Red Deer: Red deer can grow up to 4 feet tall and weigh as much as 530 lbs.
Striped Dolphin: These charming dolphins weigh up to 350 lbs, with a max length of 9 feet.
Gray Wolf: European gray wolves average up to 150 lbs and can reach heights of 33 inches.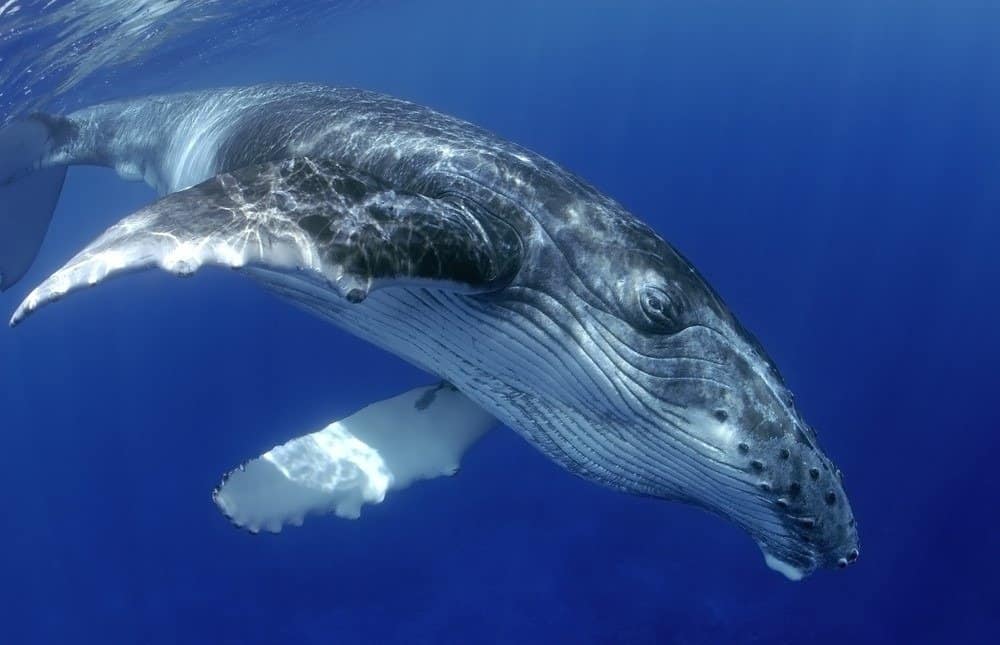 Rarest Animals
If you saw one of these rare animals in their natural Grecian habitat, you'd be very lucky!
Zoos in Greece
Greece is known for its biodiversity of animal and plant life, making it a top on travelers' lists. The main activities in the country involve the water, beaches, and sightseeing. However, notable wildlife is also found in the wild and in protected or captive areas. The only zoo in Greece is the Attica Zoological Park, featuring animals from around the world. Many aquariums exist on the mainland and the islands, including:
Aquaworld Aquarium & Reptile Rescue Center
Corfu Aquarium
CRETAquarium
When it gets too hot to tour the cities' ruins and historical sights, check out these establishments and their exotic, exciting species.
Greek Animals
Greek Animals List
Greece FAQs (Frequently Asked Questions) 
What Kind of Animals Live in Greece?
Since prehistoric times, the Greek people have had a close connection to animals and wildlife.
Eurasian Lynx: The Eurasian Lynx is Europe's third largest predator after bears and wolves. This medium-sized wild cat has black, pointed ears and large, fluffy feet. The Eurasian lynx has a "least concern" conservation status.
Golden jackal: These members of the dog family are known as "nature's cleaners" because they eat waste products. They eat rodents, carrion and fallen fruits. Golden jackals have fur that ranges from creamy yellow to dark gold. Once hunted as pests, golden jackals now flourish in Greece.
Gray wolf: Once the most widespread wolf species in the world, gray wolves were hunted to extinction in many European countries. Greece is one of the few European countries with a healthy gray wolf population.
Goats: According to the European Union's Agriculture, Forestry, and Fisheries report, Greece has more goats than any country in the European Union. Goats are important sources of meat and of dairy products like Greek yogurt and feta cheese. There are more than 3 million goats in Greece.
What Dangerous Animals Live in Greece?
Venomous snakes: Greece has 23 snake species, and only a handful of them are venomous. The ohia snake (Vipera ammodytesis) is the best-known poisonous snake in Greece.
Scorpions: These stinging arachnids have been around since prehistoric times. Scientists believe they evolved 300 million years ago and have remained unchanged. A scorpion can live up to a year without any food.
How Many Species of Animal Live in Greece?
Greece has:
115 mammal species.
446 bird species.
22 amphibian species.
64 reptile species.
476 marine fish species.
162 freshwater fish species.
30,000 to 50,000 invertebrates.
What is the largest island of Greece?
The largest Greek island is Crete, and it has an area of 3,260 square miles. That makes it the fifth-largest island in the Mediterranean Sea!