Below you can find a complete list of Portuguese animals. We currently track 250 animals in Portugal and are adding more every day!
Portugal's unique position in the world means that you can see many North African and European animals there. While many animals thrive in this fauna, others are endangered or extinct animals. The most threatened animals often live in rocky areas, forests, and wetlands. There are over 36 mammal species, 25 reptile species, and 19 amphibian species that live in Portugal.
The Official National Animal of Portugal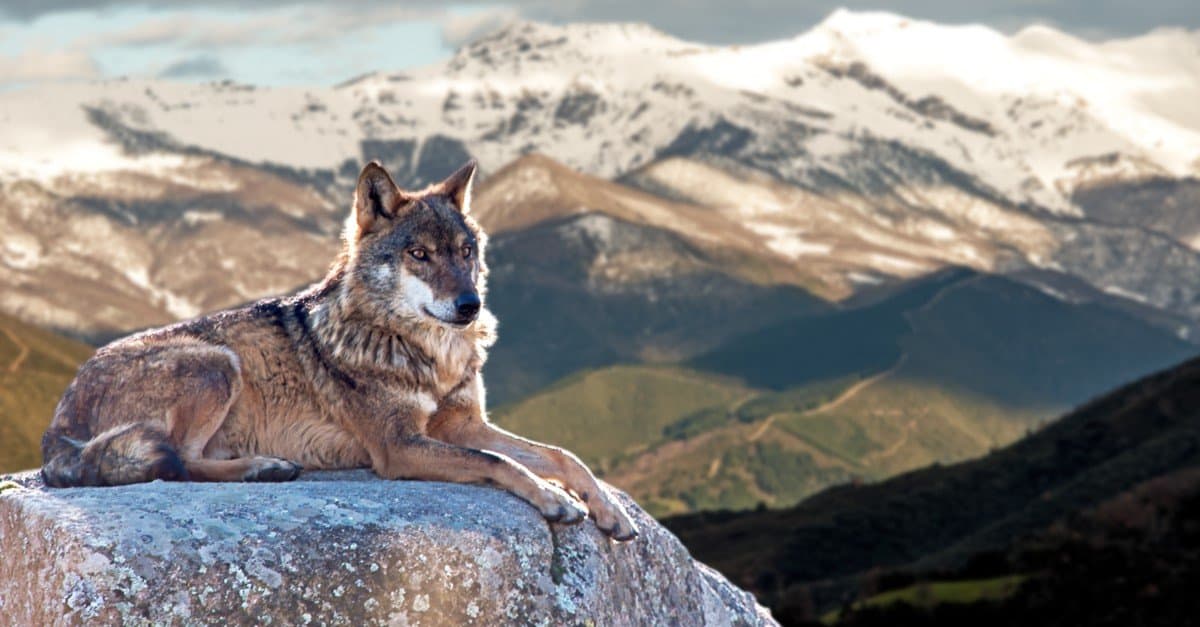 While Portugal does not have a national animal, many residents think of the rooster as the national symbol. Legend says that a horrible crime had been committed. A stranger passing through the town was condemned for a crime that he did not commit. After the judge sentenced him, he declared that if he were innocent, a cooked rooster would crow when he was hung. It did, so now many believe that the rooster is a symbol of faith, good luck, and justice.
Others believe the Iberian wolf is the national symbol. The isolation of Portugal's Iberian Peninsula has caused this wolf to develop differently from many wolves globally. This animal lives mainly in the country's northern part and has dark marks on its tail and the upper part of its front legs. It also has a white mask around its upper lip.
Where To Find The Top Wildlife in Portugal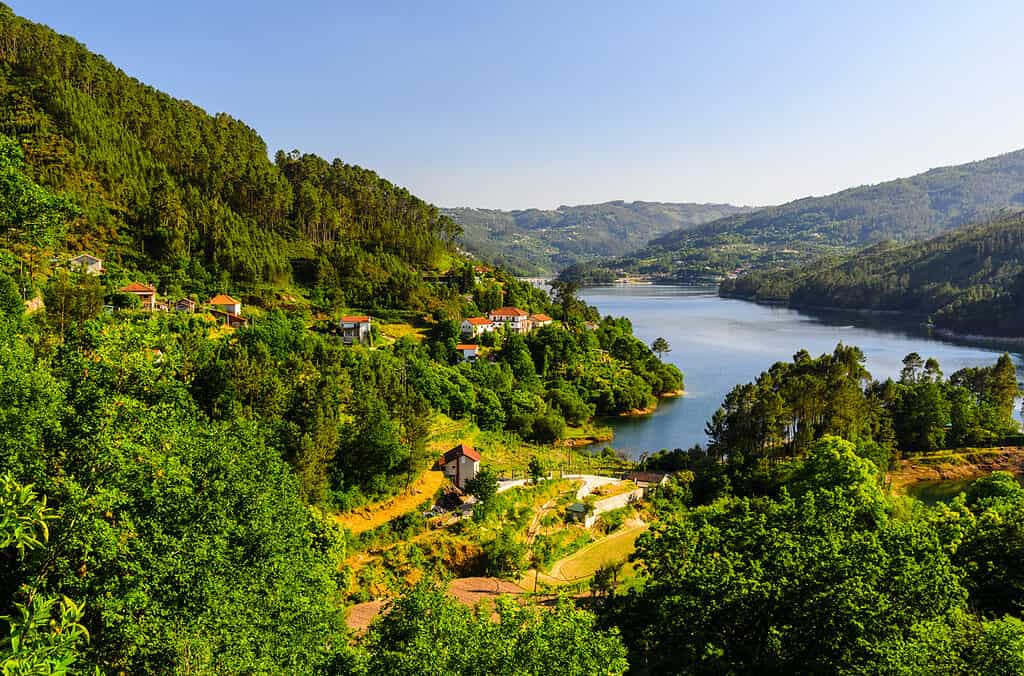 There is only one national park in Portugal, but it is a terrific place to see wildlife. Peneda-Gerês National Park is a fantastic place to see foxes, wild boars, ibex, squirrels, and deer. Throughout the year, over 140 bird species visit this park.
Another fantastic place to go is Arrábida Natural Park because it is home to 213 species of vertebrates: eight amphibians, 16 reptiles, 154 birds, and 35 mammals. This park is home to wildcats, weasels, Bonelli's eagles, and Eurasian Eagle owls, and you may spot rare red squirrels here.
Another terrific option is Tagus Estuary Natural Reserve. This location is the largest wetland in Portugal and one of the most important in Europe because of its three ponds that attract various migratory birds. Officials have spotted over 250 bird species in this area, including flamingos.
The Most Dangerous Animals In Portugal Today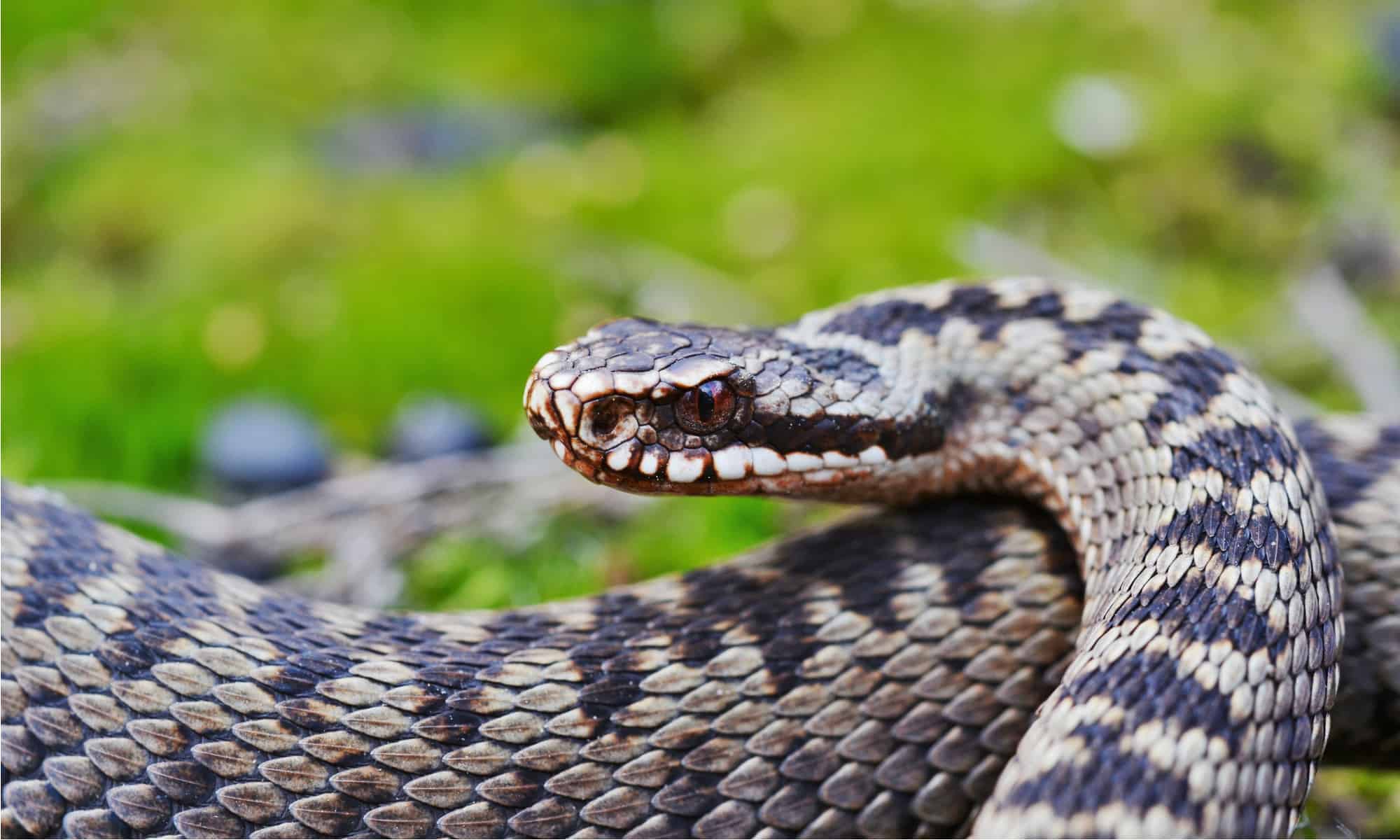 One of the most dangerous animals in Portugal is the Iberian Wolf. This large carnivore can reach up to 55 pounds and has been known to attack livestock, pets, and occasionally humans. Though attacks on humans are not common, it is still important for people living in rural areas of Portugal to take caution when encountering a wolf.
The European adder snake is also found in Portugal and can be extremely dangerous if encountered by humans. The venomous snake is responsible for over 90% of all poisonous bites throughout Europe every year. If you happen across an adder while out exploring nature in Portugal, it's best to keep your distance as they are unpredictable creatures that may bite if feeling threatened or cornered.
Finally, the red foxes which inhabit much of rural Portugal have been known to carry rabies which presents a very real danger for anyone who interacts with them too closely or handles one without wearing gloves as protection against any potential infection from a bite wound or scratch. Rabies symptoms include fever, confusion, excessive salivation, and agitation. Should someone start exhibiting these signs after being around wild foxes, then medical attention must be sought immediately.
Some of Portugal's other dangerous animals can be so small that you might not even notice them or large enough to scare you when you look at them. These include:
Castor bean ticks – Castor bean ticks, sometimes called sheep ticks, usually are less than 1 inch in diameter, but they can carry many deadly diseases, like Lyme disease and tick-borne encephalitis.
Portuguese Man o' Wars – This animal's tentacles can reach up to 150 feet. Not only will you feel intense pain if bitten, but you may experience fever, shock, and impaired heart and lung function.
Wild boars – Once confined to the southern part of the country, wild boars are moving north. While they are usually nocturnal, you may see wild boars during the day in some areas, and they may carry swine flu.
European scorpions – While a European scorpion's bite is always painful, some carry diseases that can make humans very sick.
3 Rarest Animals in Portugal
The Iberian Lynx is one of the rarest animals in Portugal. This species is native to the Iberian Peninsula and can be found primarily in areas of dense shrubbery and forests, as well as meadows and grasslands near rivers. They are solitary cats with large ears, short tails, and long legs that have adapted to their environment by being able to jump up to six feet vertically! The average weight for an adult lynx ranges between 20-25 pounds. Their coat usually varies from greyish brown to reddish yellow, depending on the season.
The Pyrenean Desman is another extremely rare animal located in Portugal. It has a long nose that looks like an anteater's snout, which it uses for diving into muddy streams or ponds looking for food such as worms, mollusks, crustaceans, larvae, etc. This small mammal lives mainly along lakeshores but also hangs around agricultural fields where food sources are abundant. They live mostly underground because they need protection from predators since they lack any sort of defense mechanism other than biting or clawing if cornered. The average length of this animal ranges between six to eight inches, with its tail measuring just two inches more than its body size!
Finally, we have the Portuguese Imperial Eagle, which is one of Europe's most endangered birds at risk due to habitat loss caused by human activities such as deforestation and construction projects in rural areas leading these raptors to find alternative homes.
3 Largest Animals in Portugal
The three largest animals in Portugal are the Iberian Lynx, the Cantabrian Brown Bear, and the Red Deer. The Iberian Lynx is a small wildcat that lives mainly in cork oak woodlands and shrubland habitats in the southern and central regions of Portugal. It is about 3.5 feet long from head to tail with a weight of 35 pounds. Its fur has a distinctive mottled pattern with shades of yellowish-brown, grayish-brown and white. The Iberian lynx has large tufts of black hair on its ears as well as whiskers which help it detect prey by hearing low sounds like rodents moving underground.
The Cantabrian brown bear also inhabits Portugal's forests but prefers more mountainous areas than those preferred by the Iberian lynx. This species can grow up to 9 feet long and weigh up to 440 pounds! They have thick fur coats made up of different shades ranging from light tan to dark brown or even black for some individuals. These bears have sharp claws, which they use for digging out food sources such as tubers, roots, insects, fruits, and nuts from tree bark or logs that they find in their habitat.
Lastly, we have the Red Deer, which is one of Europe's most iconic mammal species living across much of Portugal's mainland territories, especially along riverside meadows near densely forested areas where there are plenty of plants for them to eat, like grass. Red deer can reach seven feet long, and males commonly weigh 440 pounds or more.
Endangered Animals In Portugal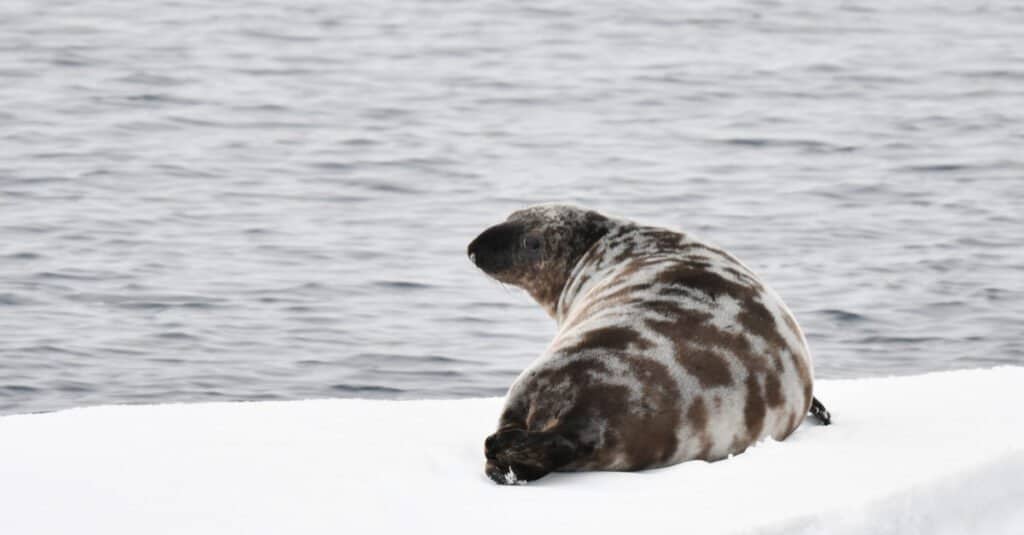 In Portugal, there are a number of threats that put wild animals at risk of becoming endangered species. One of the main causes is hunting and poaching activities. Wild boar, red deer, and roe deer are all hunted for their meat in Portugal, which leads to population declines due to over-harvesting.
Additionally, illegal wildlife trade is also a problem in Portugal as many exotic species, such as parrots and reptiles, find their way into pet stores or private collections through smuggling networks.
Other threats include deforestation and habitat destruction caused by urbanization projects or agricultural expansion. This has resulted in an increase in human-animal conflicts due to the declining suitable habitats for wild animals. It is simultaneously increasing contact opportunities between humans and the wildlife they share space with.
Additionally, pollution from agricultural runoff can have serious impacts on aquatic ecosystems, which can lead to declines in fish stock. These fish are important food sources for predators such as birds of prey or otters who depend on these resources for sustenance. Climate change also poses a threat to animals living in Portugal by altering weather patterns leading to droughts or floods depending on the region, thus putting additional stress on populations already struggling against other anthropogenic pressures mentioned previously.
There are extinct and endangered animals in Portugal. Some extinct animals have been reintroduced, like the red squirrel, and are now endangered. While we will not deal with the long list of extent, endangered animals include:
Azores Noctule bat
Bechstein's bat
Eurasian otter
Garden dormouse
Geoffroy's bat
Harbor porpoise
Lesser horseshoe bat
Mediterranean horseshoe bat
Madeira pipistrelle bat
Mehely's horseshoe bat
Northern right whale
Pyrenean desman
Western Barbastelle bat
The Flag of Portugal
The current flag of Portugal was officially adopted in 1911 after the country became a republic. It features two vertical stripes: one red and one green. In the center of the flag is an armillary sphere, which is a navigational tool used during ancient times to find coordinates for celestial navigation. The sphere has been adapted over time and now appears in yellow on the Portuguese flag. Below the armillary sphere is a shield with five castles representing each of Portugal's original provinces that were united under King Afonso Henriques I in 1143 AD.
The colors of Portugal's national flags have deep significance for its people, as they are representative of hope for future success and remembrance for those who gave their lives to create a unified Portuguese Republic. Green symbolizes optimism and hope, while red symbolizes courage, blood shed by those fighting against oppression, and victory achieved through unity among its citizens. This symbolism was carefully considered when designing this iconic representation of Portuguese identity. It conveys strength and resilience even in difficult times – values that remain deeply rooted within Portuguese culture today.
Since Portugal's adoption of this flag more than 100 years ago, it has become an important source of pride throughout many generations- not just within Portugal itself but also amongst its diaspora throughout Europe and across all four corners of the world. Whether displayed at home or abroad, it serves as a reminder that no matter where you may go or live – your roots will always be forever connected to your home country.
Portuguese Animals
Portuguese Animals List
Animals in Portugal FAQs (Frequently Asked Questions) 
What animals live in Portugal?
There are almost 500 species of wildlife found in Portugal, including wild boars, wild goats, fallow deer, foxes and Iberian hares. Additionally, farmers raise at least 13 cow breeds, including the Arouquesa and Barrosã breeds that enjoy protected geographical status. Also, the Bísaro pig breed originates in the country.
What dangerous animals live in Portugal?
While many might argue that the most dangerous animals in Portugal are large ones, like foxes and wild boars, more people are injured annually by small ones, like the castor bean tick and the European scorpion.
What is the national animal of Portugal?
There is no official animal of Portugal.
Are there bears in Portugal?
People have reported brown bears wandering into Portugal from Northern Spain. A bear sighting in 2019 was the first confirmed by wildlife officials in more than 100 years. Wildlife officials believe that there may be more bears based on tracks they have found.