Below you can find a complete list of Israeli, and Israelite animals. We currently track 233 animals in Israel and are adding more every day!
Israel is a very diverse country. There are three significant climates and four main ecosystems packed into this country, covering approximately 8,550 square miles. You can find over 115 species of native animals, 511 species of native birds, 97 species of reptiles, and seven types of amphibians. You will not find any lions or bears, and very few leopards as you travel across the country.
The Official National Animal of Israel
The Israeli gazelle, sometimes known as the mountainous gazelle, is the national animal of Israel. This slender antelope has long and delicate legs, with its back legs being longer than its front ones.
Unfortunately, this species of gazelle is endangered due to environmental destruction in the Middle East caused by human activities such as overgrazing and development projects. The population numbers have declined drastically since the 1950s – from an estimated 100 000 individuals to only a few thousand today. Conservation efforts are underway in order to protect these animals and their habitat so that they can thrive once again in Israel's wild areas.
Where To Find The Top Wildlife in Israel
Israel is home to a wide range of wildlife. From the majestic Persian fallow deer in the Carmel Mountain National Park to the colorful birds of Hula Lake and Kineret, there are plenty of opportunities for animal lovers to view some amazing creatures.
If you're looking for more exotic species, then head over to Eilat. Here, you can find many species, such as flamingos and pelicans, that are not found elsewhere in Israel. Of course, one cannot forget about the impressive mammals living in Israel, from wild boars and jackals to foxes and ibexes. All these animals can be seen throughout different parks around Israel or even on hikes!
Start your exploration of the top wild animals at the nature reserves, like Yotvata Hai-Bar Nature Reserve, where you can see the endangered Arabian oryx, and visit Gamla, where you will want to hike the vulture trail. You may also want to visit national parks, like Ein Gedi, where you can see rock hyraxes, Nubian ibexes, and other mammals.
The Most Dangerous Animals In Israel Today
Some dangerous animals inhabit the land of Israel. These range from large predators such as leopards to venomous snakes and scorpions. The most dangerous animal in Israel is probably the Arabian Red Fox, which can be found all over the country and is known for its aggressive behavior toward humans. They have sharp teeth and claws that can cause serious injury if provoked or threatened.
As far as their habitats go, these animals are mostly found in open areas such as grasslands, deserts, forests, and mountainous regions. Leopards tend to live in more remote locations like valleys or plains, while foxes prefer living closer to human settlements, where they can find food scraps or access water sources easier than in other areas. Snakes usually hide out among rocks or crevasses during the day before coming out at night to hunt small mammals or reptiles. Scorpions, on the other hand, often make their homes inside logs or underground burrows near bodies of water so they don't dry out too quickly during hot days.
Some mammals, like cheetahs, have become extinct in Israel. Other animals are the most dangerous animals in Israel. Watch for these dangerous animals in Israel. These wild animals in this country, including mammals, snakes, and spiders, can kill you quickly. Consider these:
Deathstalker – Commonly known as the yellow scorpion, the deathstalker can kill young people and the elderly with a single bite.
Vipera palaestinae – This snake often lives near humans because its diet consists mainly of rats and mice.
Daboia palaestinae – The national snake of Israel, it is often called the Palestine viper. It accounts for more deadly snakebites in Israel than any other species.
Arabian leopards – There are still a handful of Arabian leopards left, and they can be extremely dangerous animals in Israel.
Rarest Animals of Israel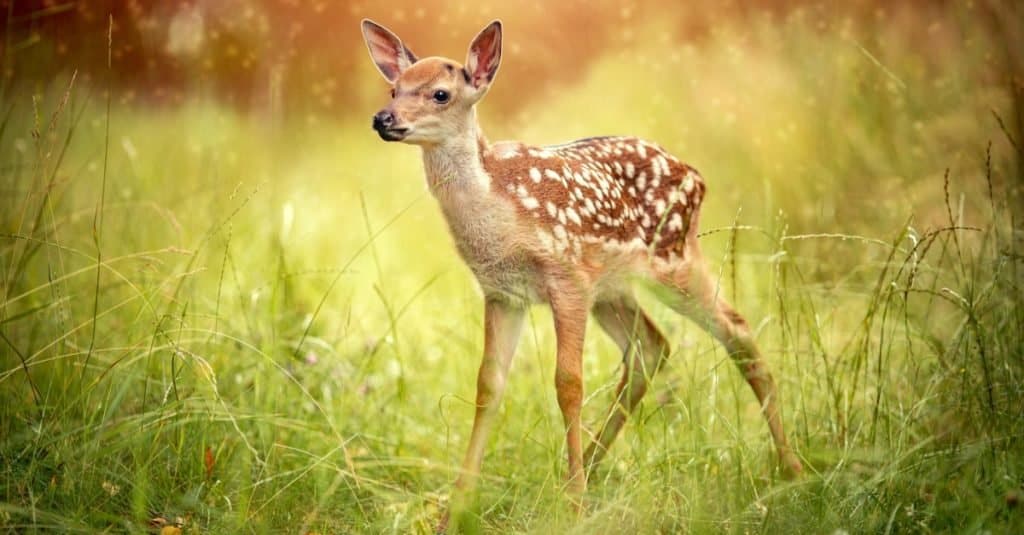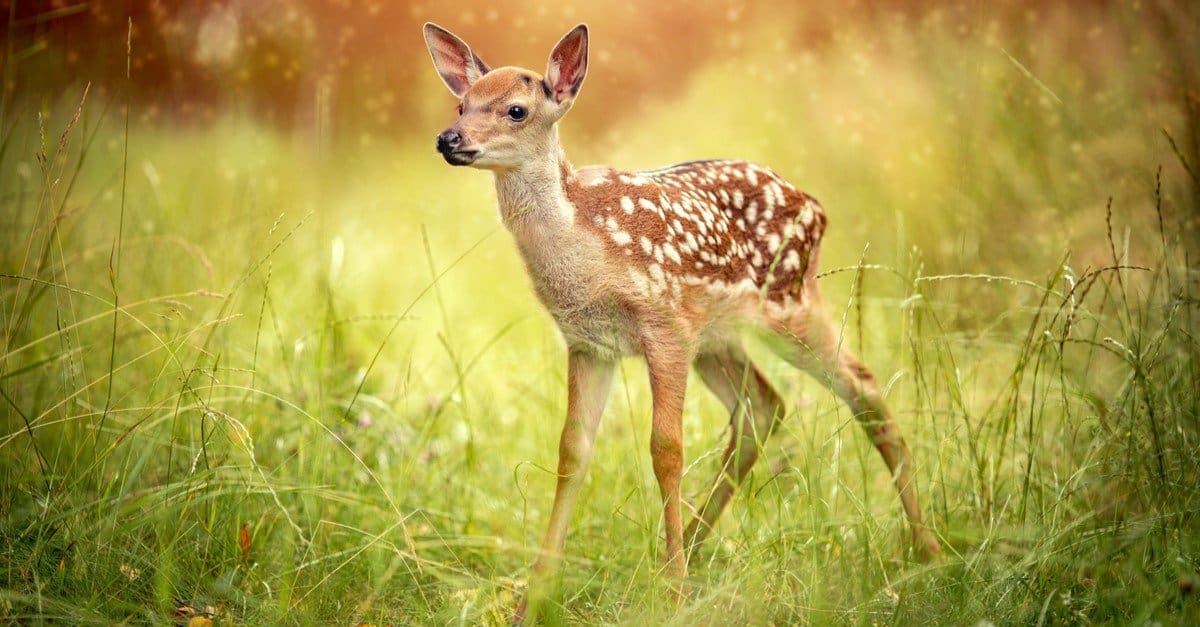 The rarest animals in Israel include the Eurasian otter, the Persian fallow deer, and the southern bald ibis. These animals are considered rare because their population numbers have been significantly reduced due to hunting and habitat destruction.
The Eurasian otter lives near rivers and streams and is often found in mountainous regions of northern Israel. They require a healthy aquatic environment with plenty of fish for food sources, so if their habitats become polluted or disturbed, these creatures will disappear from the area.
The Persian fallow deer is located mainly along the coast of Israel, where it can find shelter among trees and shrubs while also having access to grasslands for grazing on vegetation.
Finally, there is the southern bald ibis which resides primarily in semi-arid areas like those found in Eilat on the Red Sea Coast of Southern Israel. This species needs cliffs as nesting sites and is dependent upon nearby wetlands for feeding grounds, thus making them vulnerable to human development that disrupts this delicate ecosystem balance. All three of these unique species are considered endangered due to their limited habitats throughout Israel and could be lost forever without proper management initiatives being put into place soon enough.
Largest Animals of Israel
Israel is home to some of the most majestic animals in the world. From camels to ibex, there are many large creatures living in Israel.
The largest animal that can be found in Israel is the Arabian Oryx, which can reach up to five feet tall and weigh up to 300 pounds! This species is well adapted for life in desert environments and can survive for long periods without water or food. They typically inhabit open plains with sparse vegetation but have been seen near mountains as well.
The second largest animal that lives in Israel is the Nubian Ibex. This type of wild goat reaches heights of three feet at their shoulder blades and weighs between 130 to 175 pounds when fully grown. They prefer mountainous areas with rocky terrain where they can climb easily, though they have also been spotted grazing on grassy hillsides too!
Finally, another impressive creature that visits Israel seasonally is the Humpback Whale! These massive marine mammals migrate through Israeli waters during winter months while searching for warm waters to mate and give birth before returning northward again come springtime. Although they don't usually stay very long (they're only visiting!), it's still an amazing sight to see these gentle giants gracefully swimming off our coastlines!
Endangered Animals In Israel
Animals in Israel are becoming increasingly endangered or extinct due to a variety of factors. One of the most prominent causes is habitat loss, which occurs when their natural environments are destroyed by human activities such as urbanization and agricultural expansion.
In addition, animals can become endangered if they are hunted and harvested too heavily for food or trade purposes, leading to population declines over time. Climate change also plays a role in species endangerment as it disrupts traditional habitats and alters existing environmental conditions that species have adapted to over years of evolution.
Finally, invasive species introduced by humans can directly compete with native species for resources, pushing them closer toward extinction if their populations drop low enough. All these issues point back to humans being responsible for the current state of affairs regarding animal endangerment in Israel. We must take responsibility for our actions and make conscious efforts going forward to preserve animal biodiversity within this region!
No lions or bears remain in Israel. Lions and bears have already become extinct, while other animals like the cheetah are gone for now from Israel. There are over 240 endangered animals in this country, including:
Buxton's Jird
Dorcas gazelle
Helix texta
Hoogstraal's cat snake
Israel painted frog
Mediterranean horseshoe bat
The Flag of Israel
The flag of Israel has a white background with a blue stripe at the top and bottom, with the Star of David at its center. The blue and white colors of the flag represent the relationship between God and the Jewish people and are the same colors found in the Jewish prayer shawl called the tallit. The Star of David is globally recognized as a symbol of Judaism.
The blue and white colors of the flag of Israel are powerful symbols for Jewish people around the world. They represent the relationship between God and the Jewish people, which is often referred to as "the covenant." These same colors can be found in traditional Jewish prayer shawls called tallitot, which have been used since biblical times. The Star of David featured on this flag is one of the most recognizable symbols associated with Judaism today, having been adopted by Jews throughout history as an emblem representing their faith.
Israeli, Israelite Animals
Israeli, Israelite Animals List