Below you can find a complete list of Egyptian animals. We currently track 236 animals in Egypt and are adding more every day!
Egyptian Geography
Egypt is located in the northeastern corner of Africa and is bordered by the Mediterranean Sea to its north, the Gaza Strip and Israel to its northeast, Sudan to its south, and Libya to its west. It has two major rivers – the Nile River, which flows from south to north through much of Egypt's territory, and a smaller river called the Blue Nile that merges with it near Khartoum in Sudan. The country is mainly desert, but there are also some areas of fertile land along both rivers where agriculture can be done.
Much of Egypt's geography consists of deserts, such as the Nubian Desert in southern Egypt and the Sinai Peninsula on the eastern edge bordering Israel. Further east lies Suez Canal, which connects the Mediterranean Sea with the Red Sea, providing an important waterway for international trade. Along this canal lies Lake Manzala, which provides irrigation water for nearby farms in addition to being a popular fishing spot for locals.
In the western part of Egypt lie mountain ranges, including Jebel Uweinat Mountain Range on the opposite side from the Libyan border extending towards the Sudanese border. Additionally, there are several oases around these mountain ranges, like Siwa Oasis, located between the Eastern Desert region and the Libyan border.
Egyptian Animals
Egypt is home to some of the most diverse and fascinating animals on the planet. From majestic big cats, such as the African lion, cheetah, and leopard, to graceful gazelles, curious hyenas, and even wild camels – you can find them all in Egypt's deserts and savannas.
The Nile River also plays host to a variety of animal life, including hippos, crocodiles, and numerous species of fish. In addition to these larger land-dwelling creatures, there are hundreds of species of birds that call Egypt their home, as well as smaller mammals like bats, foxes, and jackals. The Egyptian tortoise has been around since ancient times. It is believed to have been an important figure in many early cultures due to its abundance in ancient tombs.
With so much wildlife inhabiting this incredible country, it's no wonder why Egyptians have traditionally held such high regard for nature!
Types of animals commonly found in Egypt today include:
Ruppell's Fox
Lesser Egyptian Jerboa
Spotted Sandgrouse)
Nile Crocodile
Cobra
Egyptian tortoise
Falcons
Lionfish
Tilapia, Carp
Lions
Jackal
Crocodile
Gazelle
Bats
Native Birds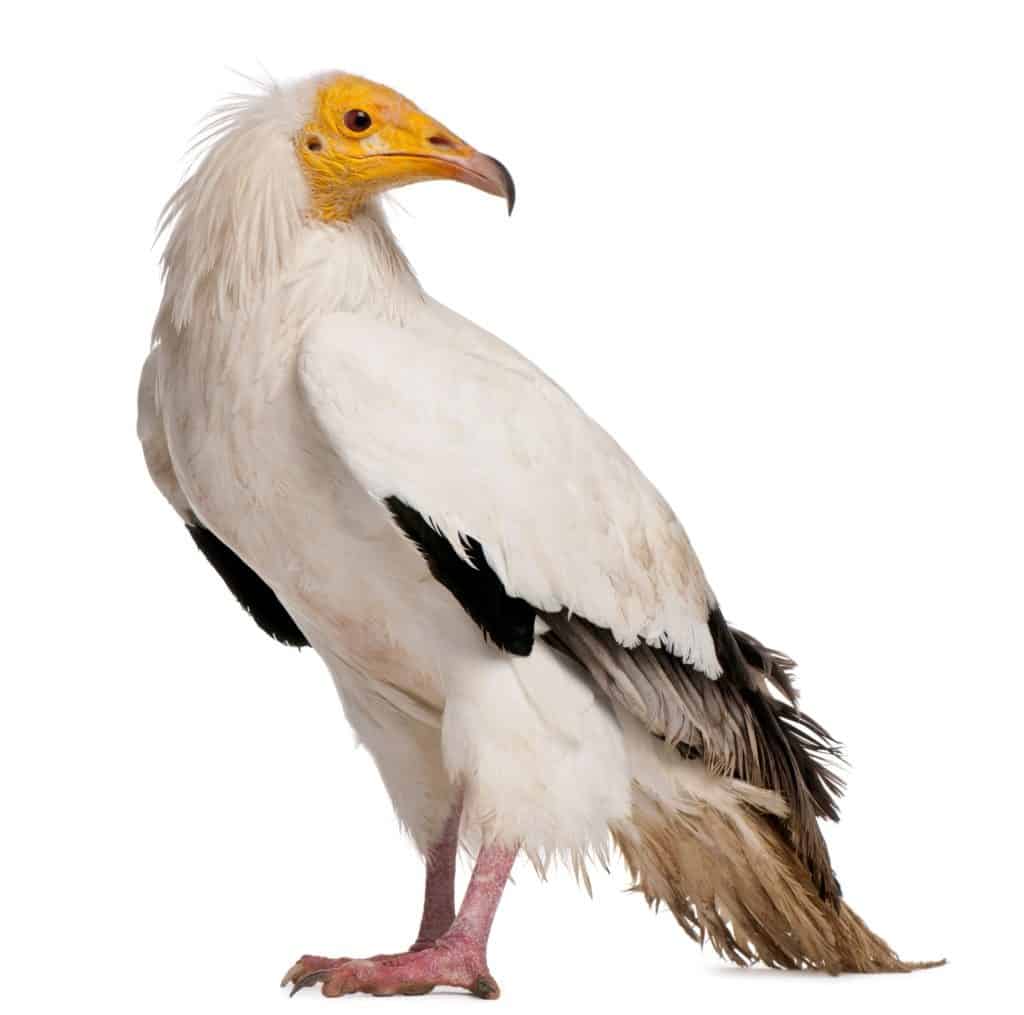 Throughout Egyptian history, and especially in ancient religion, birds have played an important role. Birds were involved in creation myths, and many important gods, such as Horus, were thought to appear as different birds, often depicted with hawk or falcon heads.
Egypt is home to a wide variety of birds, including many species of raptors and waterfowl. Some native birds include the Egyptian vulture, Eurasian hobby, black kite, lesser spotted eagle, white-tailed plover, spur-winged lapwing, and red-throated pipit. These spectacular birds can be found soaring through Egypt's diverse landscapes, from deserts to wetlands. The Nile Valley provides an ideal habitat for numerous wading bird species, such as storks, herons, and pelicans. In addition to these permanent residents, there are migrating species that travel between Europe and Africa during their annual journeys each year. These travelers include cranes, swallows, warblers, and finches, among many others.
About 150 species permanently make their homes in Egypt, mainly waterfowl and songbirds found along the Nile. However, about 280 various avian species migrate through Egypt, as it bridges together Europe, Asia, and Africa, resulting in millions of birds passing through annually. Some of the best birdwatching in Egypt can be done in the following locations:
Lake Bardawil: Water bird migratory route; Species seen here include herons, ducks, Dunlins, Little Stints, and Avocets.
Cairo: In the capital, birds such as Cattle Egrets, Senegal Thick-knees, Painted Snipes, and White-breasted Kingfishers.
Suez: Located at the end of the Sues Canal, Suez is a critical area for a bird of prey migration. Mudflats also draw in shorebirds, such as gulls and terns.
Faiyum Oasis: Once a hunting ground for birds, this oasis is now known for spotting Grebes, ducks, shorebirds, and coots on Lake Qarun.
Traveling throughout Egypt, there are many stops along the way for bird watching, whether it be for seabirds, songbirds, or migratory flocks.
Native Fish
Egypt is not only lined with coasts along the Mediterranean and Red Seas, but it also holds one of the largest rivers in the world, the Nile River. These bodies of water are all rich in underwater life, attracting many anglers to the area.
If you travel to Egypt, you will be able to see a wide variety of fish in the waters that surround the country. The Red Sea is home to spectacular coral reefs and brightly colored tropical fish such as clownfish, parrotfish, angelfish, and butterfly fish. In addition to these colorful species, there are also many types of bottom-dwelling reef species, such as groupers, snappers, and grunts. In the Mediterranean Sea, which borders northern Egypt, there are large schools of mackerels and tuna alongside several varieties of wrasse and bream. Along the Nile River itself, visitors can spot carp, catfish, and tilapia, among others.
In the Red Sea, Albacore Tuna, Goatfish, Sailfish, Grouper, Wahoo, and Barracuda lure anglers from all over the world to fish for these large marine trophy species. However, fishermen must be cautious when around these waters as dangerous species swim roam the waters. Some such animals include:
Freshwater fishing is also a popular sport in the Nile River and surrounding lakes in Egypt. Species such as Nile perch, catfish, African tilapia, and tigerfish can also be reeled in. Nile crocodiles can often be seen in these areas, so keep an eye out.
Native Snakes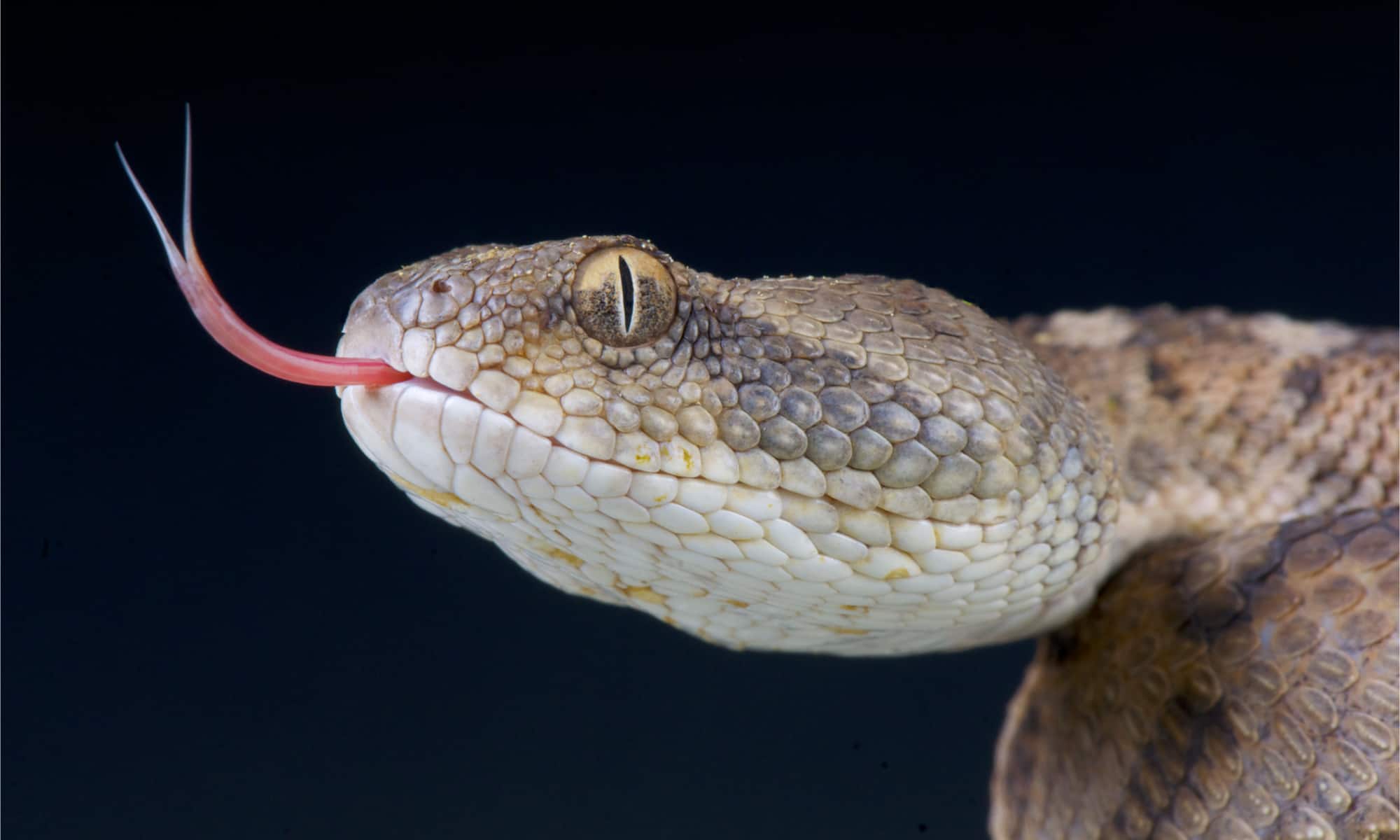 Snakes have a complex relationship with Egyptians. On the one hand, they are seen as demons of the Underworld, representing chaos and darkness. On the other hand, snakes also symbolize protection and guardianship for Pharaohs or Kings – an interesting juxtaposition of symbolism.
Several venomous snake species in Egypt can be found throughout various habitats in the country. The most common species include Egyptian Cobra, Saw-scaled Viper, Horned Viper, Red Sea Cobra, and Desert Horned Viper. Each of these snakes inhabits different regions within Egypt. For example, the Saw-scaled Viper is predominantly located in Northern Africa, while the Red Sea Cobra can be found around coastal areas near Hurghada. Understanding which type of snake resides where is important to help prevent any potential bites or attacks by staying away from them when possible.
Saharan Horned Viper – survives in extreme, rocky, arid habitats, including deserts.
Field's Horned Viper – distinct neurotoxic effects from venom and no antivenin exists; endemic to Middle Eastern deserts.
Red Spitting Cobra – distinguished by the black band around the throat; prefers semi-desert and dry savannah; often exhibits cannibalistic behavior; spits venom at predators, causing cytotoxic and neurotoxic effects and massive pain.
Egyptian Cobra – plays a large role in Egyptian mythology and was thought to be how Cleopatra met her end; highly adaptable and able to co-exist with humans; cytotoxic and neurotoxic venom leads to complete respiratory failure.
However, there are plenty of non-venomous and even beneficial snake species found in Egypt. The Sand boa helps control the rat population in the country, preying on rodents and other small mammals that may spread disease to humans. The African egg-eating snake, while not very beneficial, does not pose a threat to humans.
Endangered Animals in Egypt
According to Egypt Today, 70 species in the country are currently endangered to some degree. The Sinai baton blue butterfly is one of them. Listed as Critically Endangered by the IUCN, it is one of the world's smallest butterflies and needs Sinai thyme to survive. Additionally, Sinai batons are notoriously bad flyers and, therefore, can't relocate, making it especially vulnerable.
Rhim gazelles are another endangered species in Egypt. Also known as horned gazelles, African sand gazelles, and Loder's gazelles, the species has adapted to desert life over centuries. However, fewer than 2,500 remain in the wild, as they are falling prey to poachers and habitat loss.  
Other Egyptian endangered animals include the Dorcas gazelle, barbary sheep, and the African wild ass.
Egypt is home to some of the world's most iconic species, yet many of these animals are now threatened with extinction. Below is a list of some of the endangered and critically endangered animals in Egypt:
African Wild Dog – Critically Endangered
Asiatic Cheetah – Critically Endangered
Nubian Ibex – Endangered
Arabian Oryx – Extinct in the Wild
Mediterranea Monk Seal – Critically Endangered
The 5 Most Dangerous Animals in Egypt
Egypt has its fair share of dangerous animals. Some are gigantic, and others can land on your neck without detection; some live on land, and others reside underwater. Whichever the case, when in Egypt, be on alert for dangerous animals.
1. Nile Crocodile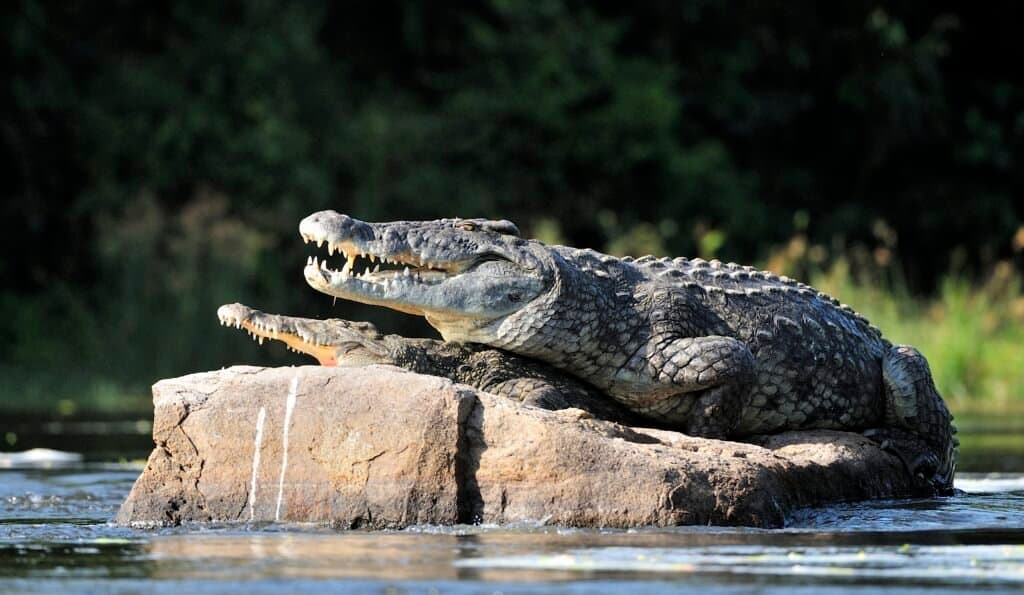 Nile crocodiles can grow five meters long and weigh up to 700 kilograms. The behemoth reptiles can be found in southeast Egypt, native to the country. Crocodile attacks on humans s are infrequent. Out of the attacks that have occurred, only 50 percent prove fatal.
2. Egyptian Cobra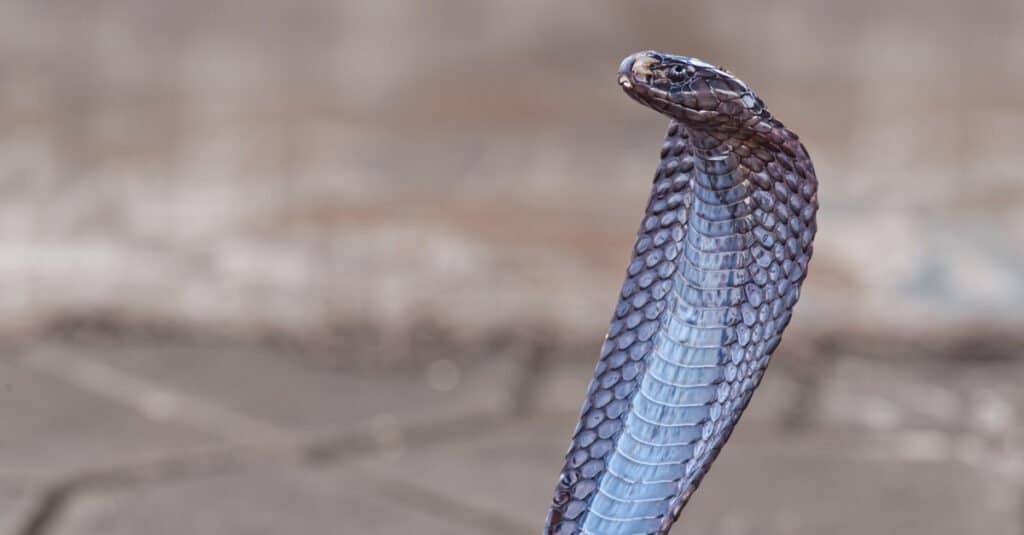 They love to hang around in wet, grassy fields, which is why most Egyptian cobra bites occur in rural areas. Loaded with both cytotoxin and neurotoxin, the snake's venom is highly lethal and can result in heart failure.
3. Hippopotamus
Hippos have a gentle reputation, but the lumbering, semiaquatic ungulates can be quite dangerous! While they won't look to you as a meal — since hippos are herbivores — they weigh several tons and can easily crush humans. And yes, hippos have been known to charge when they feel threatened. 
4. Mosquito
Sometimes, the most dangerous things come in small packages. Such is the story of the mosquito. The lethal flyer is considered one of the most deadly since they carry fatal diseases and strike without warning. 
5. Lionfish
Lionfish are undeniably cool looking — with their artistic mohawk fins and fringe.  They're also exceptionally dangerous! The colorful swimmers carry poisonous loads similar to snake venom. Instead of biting their targets, they inject spiny tentacles to deliver the toxin. Fortunately, lionfish aren't typically aggressive with humans, but attacks are not out of the question.
3 Rarest Animals of Egypt
Egypt is home to a variety of different animal species, both rare and common. Some of the most elusive and endangered fauna which can be found in Egypt include the Nubian Ibex, the Egyptian Mongoose, and the Asiatic Cheetah.
The Nubian Ibex is a mountain-dwelling antelope that lives in rocky terrain along parts of the Sinai Peninsula. It has been classified as an endangered species since 1996 due to hunting pressure and habitat loss.
The Egyptian Mongoose is a small carnivore that inhabits areas near rivers within Egypt's borders. It is currently listed as vulnerable by the IUCN Red List because its population numbers are decreasing rapidly due to illegal hunting activities and overexploitation of resources from its habitats.
Finally, there have been numerous sightings of Asiatic cheetahs throughout Egypt. However, it remains one of the rarest animals in this region, with very few remaining individuals left in its natural habitat due to human disturbances such as poaching for their fur or body parts used for traditional medicine practices.
3 Largest Animals in Egypt
The three largest animals in Egypt are the Nile Crocodile, the African Bush Elephant, and the Ostrich.
The Nile Crocodile is a large freshwater species of crocodile found throughout much of Africa, including Egypt. It can reach lengths up to 20 feet and weigh over 2,000 pounds!
The African Bush Elephant is one of two species of elephant in Africa, and it is also native to Egypt. They are the largest land animals on Earth, with males reaching heights up to 10 ft tall at the shoulder and weighing as much as 13,000 lb (6 tons)
Finally, there's the Ostrich which is a flightless bird that inhabits desert areas throughout North Africa and parts of the Middle East – including Egypt – where they live in small groups or pairs. Ostriches have been known to grow up to 9 feet tall, with weights exceeding 330 lbs. That is one big bird!
National Egyptian Animal
The steppe eagle is a powerful symbol for the people of Egypt, representing strength and courage. It has been featured in the country's culture for centuries, from ancient hieroglyphs to modern-day currency. The bird is an important part of Egyptian mythology and was often associated with Ra, the sun god.
The steppe eagle primarily lives in dry savannas or grasslands, where it can hunt small mammals such as hares and gazelles. They are also known to eat carrion when available. During the breeding season, they make their home in large trees near water sources like rivers or lakes. While they don't typically migrate long distances, they will move around if food becomes scarce in one area.
Despite its status as the national animal of Egypt, the steppe eagle population faces many threats today due to habitat destruction and illegal hunting practices. To help preserve this species, conservationists have recommended more stringent laws on poaching as well as creating more protected areas for them to live safely without fear of human disturbance or exploitation.
Zoos in Egypt
Egypt holds several zoos and aquariums. Established in 1891, the Giza Zoo was built by Khedive Ismail, with about 180 birds and 78 other animals coming from his own private collection. Intended to be a botanical garden, the zoo quickly became home to many different species, such as rhinos, giraffes, elephants, raccoons, gazelles, etc.
In addition to the Giza Zoo, Egypt is home to several other zoos and aquariums. The Cairo Zoo, which opened in 1891, houses a variety of animals, from birds to reptiles. It is one of the oldest zoos and contains over 1,000 species of plants and animals, including elephants, lions, tigers, rhinos, and gazelles.
Other popular Egyptian attractions feature exotic aquatic life, such as sharks at the Aquarium Grotto Garden in Sharm El Sheikh or dolphins at Dolphin World in Hurghada. With its rich history as well as a wide range of wildlife species living both on land and underwater, Egypt offers some truly unique experiences for visitors looking to explore its natural beauty up close.
Some other popular tourist destinations for flora and fauna viewing include:
Hurghada Grand Aquarium
Aquarium Museum
Gabalaya Park & Aquarium
National Flower of Egypt
The Egyptian lotus is a meaningful symbol for the country of Egypt and has been important in its history and mythology. The flower itself is quite beautiful, having a bright white petal with vibrant yellow stamens at its center. It blooms from late spring to early summer each year, providing a brilliant splash of color against the backdrop of the Nile.
Nymphaea lotus was sacred to many ancient gods, such as Isis, Hathor, and Osiris, who are all associated with rebirth or regeneration. Ancient Egyptians believed that when souls departed this world, they would be reborn in the form of these flowers on the banks of the river Nile. This also led them to associate it with fertility since it could sprout up unexpectedly wherever water touched land creating new life and abundance where there had been none before.
To this day, many Egyptians still regard this plant highly in their culture as an essential part of their heritage which serves as a reminder that even in times of death, there can be hope for new beginnings – much like how these blossoms rise from murky waters every year signifying eternity and creation anew.
Egyptian Animals
Egyptian Animals List
Egypt FAQs (Frequently Asked Questions) 
What rivers are in Egypt.
The 3 major rivers in Egypt are the Nile and its two major distributaries, the Damietta River and the Rosetta River.