Below you can find an extensive list of Somali animals. We currently track 239 animals in Somalia and are adding more every day!
Somalia straddles both the temperate and tropical zones of the Horn of Africa and has nearly 2,000 miles of coastline fronting the Indian Ocean and the Gulf of Aden. This highly varied climate and topography have made the country home to an abundant and diverse population of wildlife that includes lions, reticulated giraffes, cheetahs, baboons, elephants, and gazelles. Somalia's most famous reptile is probably the Nile crocodile but other reptiles unique to Somalia include the Somali sand boa (also known as the Kenyan or Egyptian sand boa) and the saw-scaled viper.
All told, Somalia boasts 177 species of mammals, 235 reptile species, and 727 bird species. Seven mammals, including the Somali elephant shrew and the silver dik-dik are endemic. War and poaching have taken a tremendous toll on Somali wildlife populations. Since the start of the Somali civil war in the 1990s, many animals have fled to safety across the border into Kenya.
The Official National Animal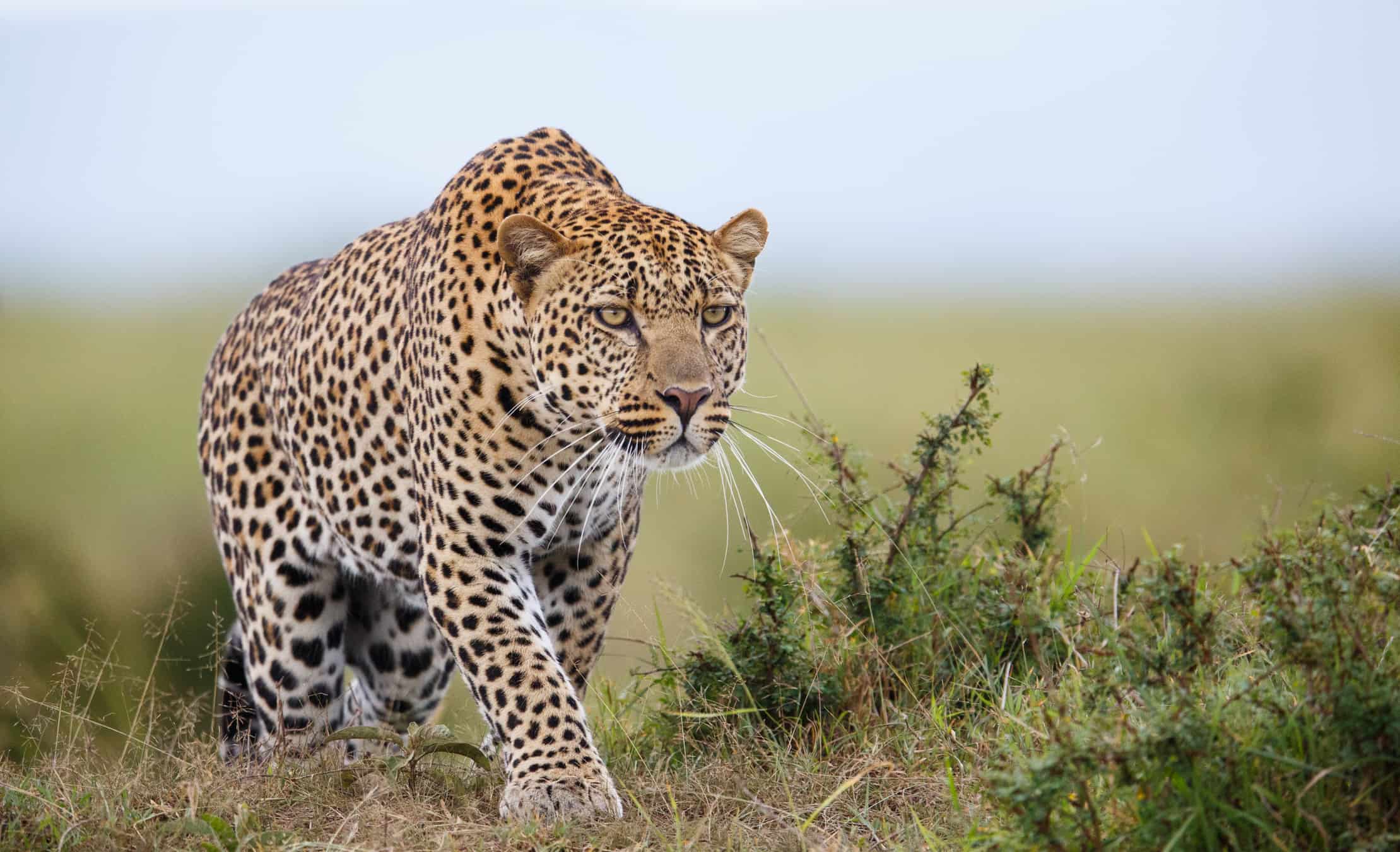 Somalia's official national animal is the leopard ( Panthera pardus), a big cat species with a distinctive spotted coat. Leopards are not unique to Somalia; they're found throughout many parts of the world from sub-Saharan Africa to India and China. Though they're large animals that can weigh up to 200 pounds, leopards are actually the smallest of the big cats.
Somalian leopards are markedly smaller than leopards found in other locales. It's not known how many leopards still survive in Somalia; they are poached for their bones and their internal organs as well as for their beautiful fur.
Where To Find The Top Wild Animals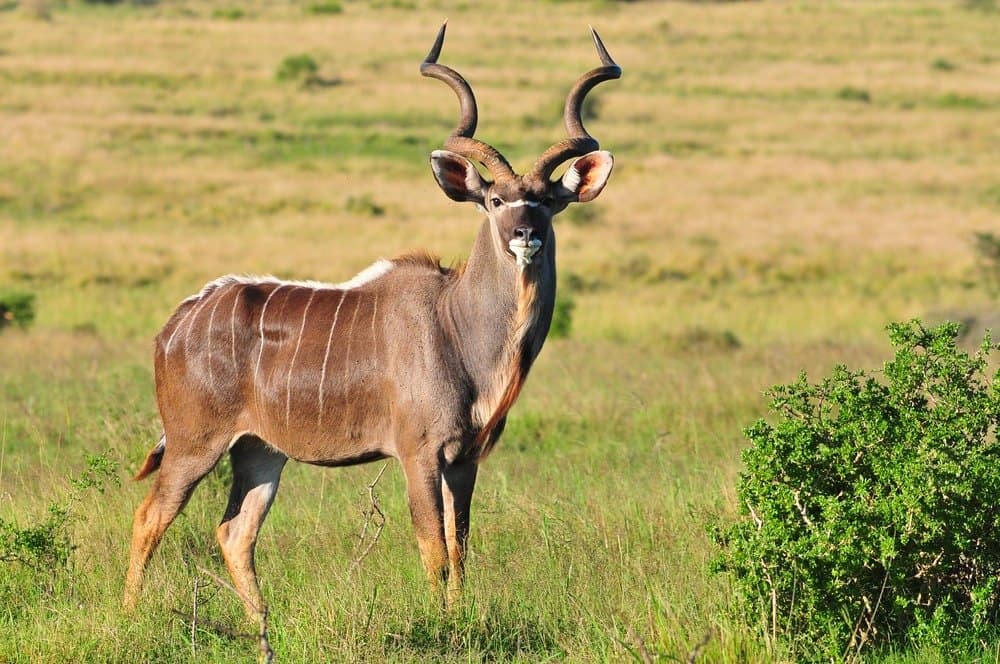 Somali wildlife was once distributed throughout every region of the country but poaching and wholesale destruction of animal habitats in the north has decimated the populations of giraffes, zebras, oryx, hippopotamuses, rhinoceroses, and elephants that used to live there. A few national parks were established in the 1980s but since the collapse of a unified national government in 1991, these preserves have been neglected. They still exist, however, and animals that have become extinct in other parts of Somalia may still be sighted there.
Daallo Mountain: Daallo Mountain National Park lies in the mountainous region overlooking the Gulf of Aden. Since the beginning of the 21st century, the area has been affected by a serious drought. Among the animals to be found in this park are kudu, warthogs, antelopes, and Somali sheep. You'll also find lions and leopards in this park although these big cat populations are threatened by poachers.
Lag Badana National Park: Lag Badana National Park lies along Somalia's Indian Ocean coastline. Animals such as monkeys, foxes, and hyenas, and birds such as the dik-dik speke and the endemic obbia lark can be found in this park.
Kismayo National Park: Unfortunately, Kismayo National Park, on Somalia's southern coast, lies close to the center of some of the worst fighting in Somalia, which makes wildlife management problematic. The Somali Blackhead, a sheep with a unique appearance that's native to Somalia, roams wild throughout the park. Lions, zebras, and wild boars can also be found there.
There are no zoos in Somalia, but the Somali wild asses are being protected at zoos in San Diego, Basel, Denver, St. Louis, Boston, and Madison, WI, among others.
Most Dangerous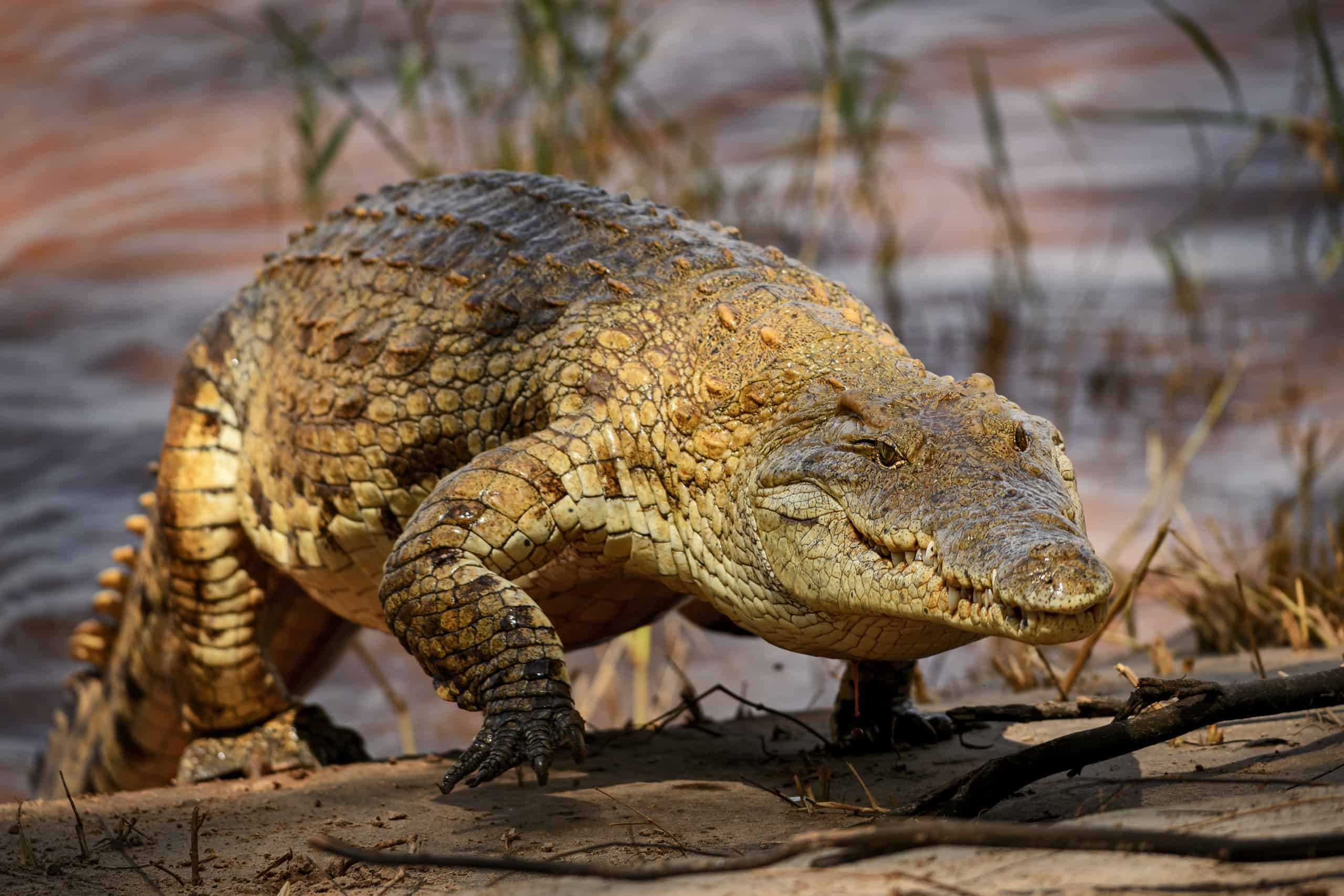 The list of dangerous animals living in Somalia is long. Though lions don't typically attack human beings, they do go after humans upon occasion, particularly as a means of protecting and defending their territory. Nile crocodiles have vice-like jaws, which they use to attack fisherman or humans collecting food by the shores of the river.
Male elephants can be very aggressive, and since they can weigh more than 1,500 pounds, an elephant kick can be fatal. Hippopotamuses are also very aggressive, though they spend up to 16 hours a day resting peacefully underwater.
Hyenas have jaws as powerful as those of great white sharks. They can crush an elephant's leg or eat humans, if threatened. Hyenas are aggressive, pack predators that can weigh up to 190 lbs., so they are seriously dangerous unless one is found alone, then it will back off.
The most dangerous animals living in Somalia today, though, are undoubtedly human beings. Whether they're militia members battling for ascendency in the southern regions of Kismayo and the Juba Valley, or poachers stalking elephants and endangered hippos for ivory, human beings present the greatest threat to the wellbeing of Somali animals as well as to other human beings.
Largest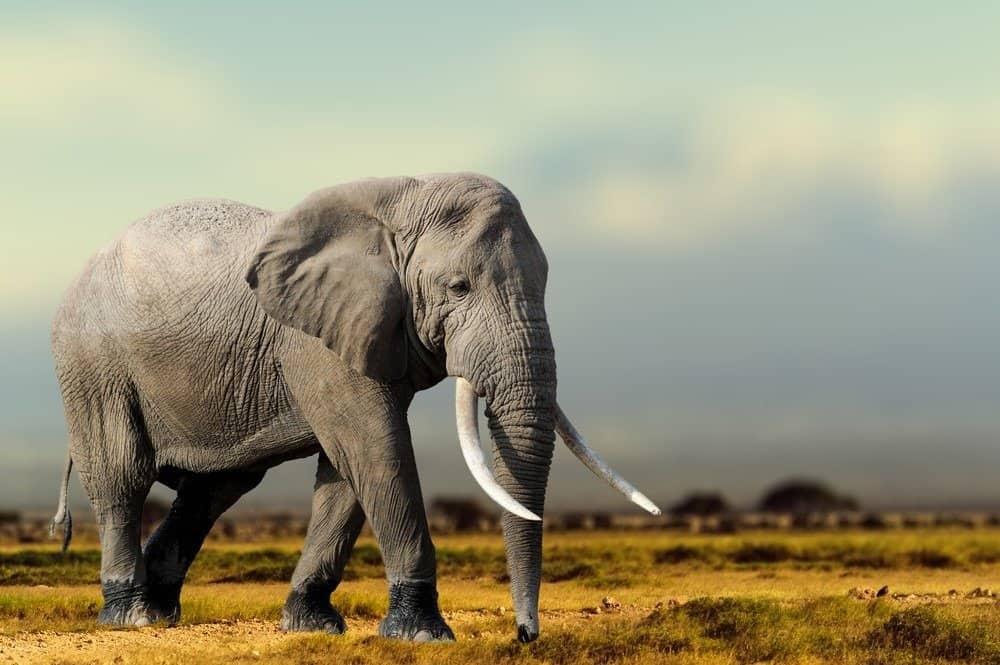 Lions, crocodiles, hippos, antelopes, leopards, and hyenas are all big animals, but nothing can compare to the elephant. The African Elephant is the largest land animal in the world, with adults reaching up to 24 feet in length and 13 feet in height and weighing up to 11 tons.
African elephants are a keystone species, meaning they play a critical role in their ecosystem. Their unique feature is the trunk, which has 150,000 muscle units, is a very sensitive organ, and can hold up to eight liters of water.
Endangered
Many Somalian mammals are at risk for becoming extinct. The list of Somalia's endangered animals can be divided into three categories. Critically endangered species (CR) are at high risk of becoming extinct while endangered animals (EN) may face extinction in the near future. Vulnerable animals (VU) are animals whose populations have seen a reduction of at least 20 percent within the last 10 years. Examples of these categories are:
African wild ass (CR) – All modern domesticated donkeys have the scientific name Equus africanus asinus and have descended from African wild asses located primarily in Northern Africa.
Hunter's hartebeest (CR) – A large antelope species native to the African continent. It lives in open grasslands, sparsely wooded areas, and savannas.
Somali elephant shrew (EN) – Elephant shrews are small, furry mammals that resemble giant mice or gerbils. Not actually shrews nor rodents, they are related to moles and tenrecs.
African elephant (VU) – see above under "Largest."
Lion (VU) – The lion is one of the largest, strongest, and most powerful felines in the world, second only in size to the Siberian Tiger. They are the largest cats on the African continent.
Cheetah (VU) – Known for their great speed, cheetahs are large and powerful felines that once had a wide range across continents, but now are found only in Africa and Iran.
Rarest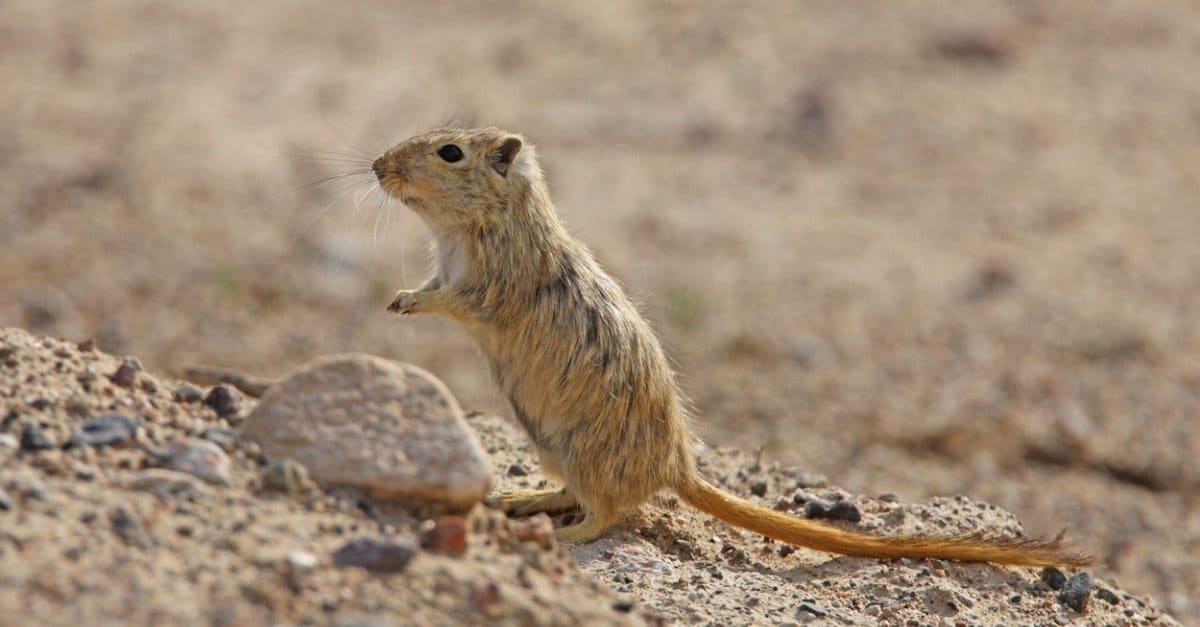 The Berbera gerbil is a little known species. In fact, the International Union for Conservation of Nature lists its conservation status as being "data deficient" because only a few individuals have ever been collected. Its range is not exactly known either, but it lives mostly in Somalia's grasslands and shrublands. Its size and appearance is much like that of the Greater Egyptian gerbil, specifically, but it generally looks like any common gerbil.
Flag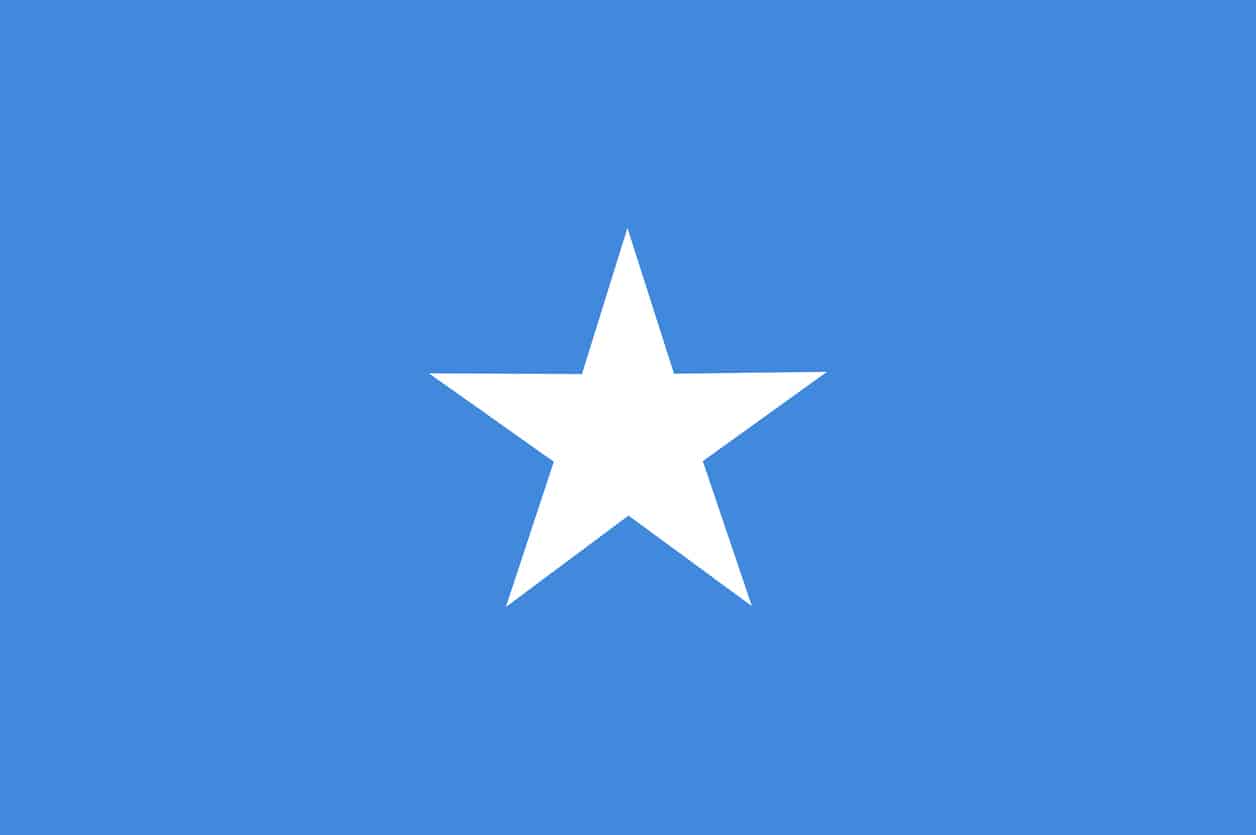 The flag of Somalia consists of a light blue background with a five-pointed white star in the center. The flag was designed by Somali scholar, Mohammed Awale Liban, and was adopted on October 12, 1954. The flag's five-pointed star was once represented the five regions in which the Somali ethnic group formed the majority: Djibouti, Somaliland, the Somali region of Ethiopia, the Northeastern Province of Kenya, and Somalia.  However, the flag does not represent these regions anymore but represents the country that is now Somalia
Somali Animals
Somali Animals List
Animals in Somalia FAQs (Frequently Asked Questions) 
What animals are native to Somalia?
Animals that are native to Somalia include lions, giraffes, cheetahs, baboons, and several different species of gazelles. Though many of the mammals and birds that live in Somalia can also be found elsewhere in sub-Saharan Africa, a few species are endemic to Somalia. This list includes the Somali hedgehog, two species of antelopes called dik-diks, and several species of gerbil.
Are there hyenas in Somalia?
Hyenas can be found in the southern regions of Somalia.
Are there hippos in Somalia?
Hippos can still be found in Somalia though their numbers have declined rapidly due to habitat loss and ivory poaching.
Do cheetahs live in Somalia?
The Northeast African cheetah could be found in Somalia as recently as 2007, but it's not known how many of these animals survive there today.