Below you can find a complete list of Tanzanian animals. We currently track 273 animals in Tanzania and are adding more every day!
Tanzania is a country in eastern Africa. It borders Uganda to the north, the Indian Ocean to the east, and Rwanda to the west. Tanzania's geography includes savannahs, wetlands, grassland plains, and wooded forests. The climate can vary from hot in the plains to cool and temperate in the mountains. It is home to Mt. Kilimanjaro, Africa's highest mountain, and Lake Tanganyika, the world's second-deepest lake.
Animals native to Tanzania include cheetahs, lions, wildebeests, gazelles, ostriches, elephants, and giraffes. Tanzania has the highest number of predators in Africa, and these include leopards, jackals, hyenas, and big cats. Reptiles include agama lizards and crocodiles.
Interesting Facts About Wildlife in Tanzania
Tanzania has the largest animal population density of any country in the world. There are more animals per square mile of land in Tanzania than anywhere else.
Tanzania has a huge variety of animals. Its fields, wetlands, and forests are home to:
430 mammalian species: The coastal nation is home to 60,000 African savannah elephants and about 200 black rhinos. It is also home to cheetahs, leopards, lions, and the rather elusive golden cat. Herbivores which roam its plains include buffaloes, elands, gazelles, wildebeests, and zebras.
1,112 bird species: Some of the most popular bird species include albatrosses, black eagles, bustards, cranes, flamingoes, grebes, jacanas, ostriches, oystercatchers, plovers, sandpipers, and secretary birds.
Tanzania is also home to 60,000 insect species, 100 snake species as well as hundreds of fish, reptiles, and amphibians.
What Is Tanzania's National Animal?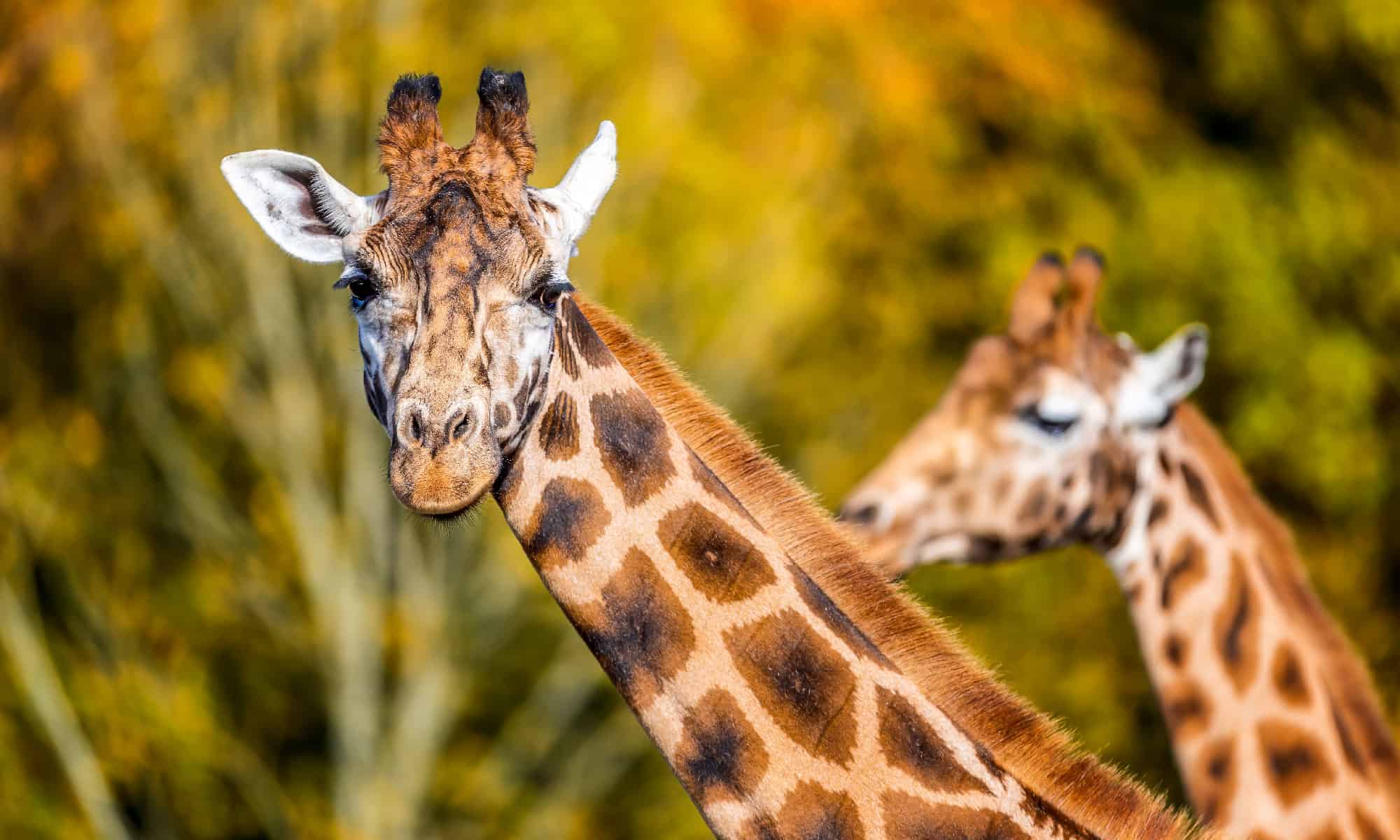 Tanzania has chosen the graceful, intriguing giraffe (Giraffa camelopardalis) as its national animal. Standing an average of 20 feet tall, the giraffe is the tallest land mammal on earth. Giraffes are social animals. They travel in groups of 10 to 12 females with their young. The males travel separately.
Although there are many giraffes in Tanzania, the World Wildlife Fund says their population numbers are declining. All in all, about 45,000 of the Tanzanian subspecies of the towering mammal known for their unique, star-shaped patterns, call Tanzania and Kenya home. Habitat loss and poaching have put giraffes in a "vulnerable" status for conservation.
Where To Find The Top Wild Animals in Tanzania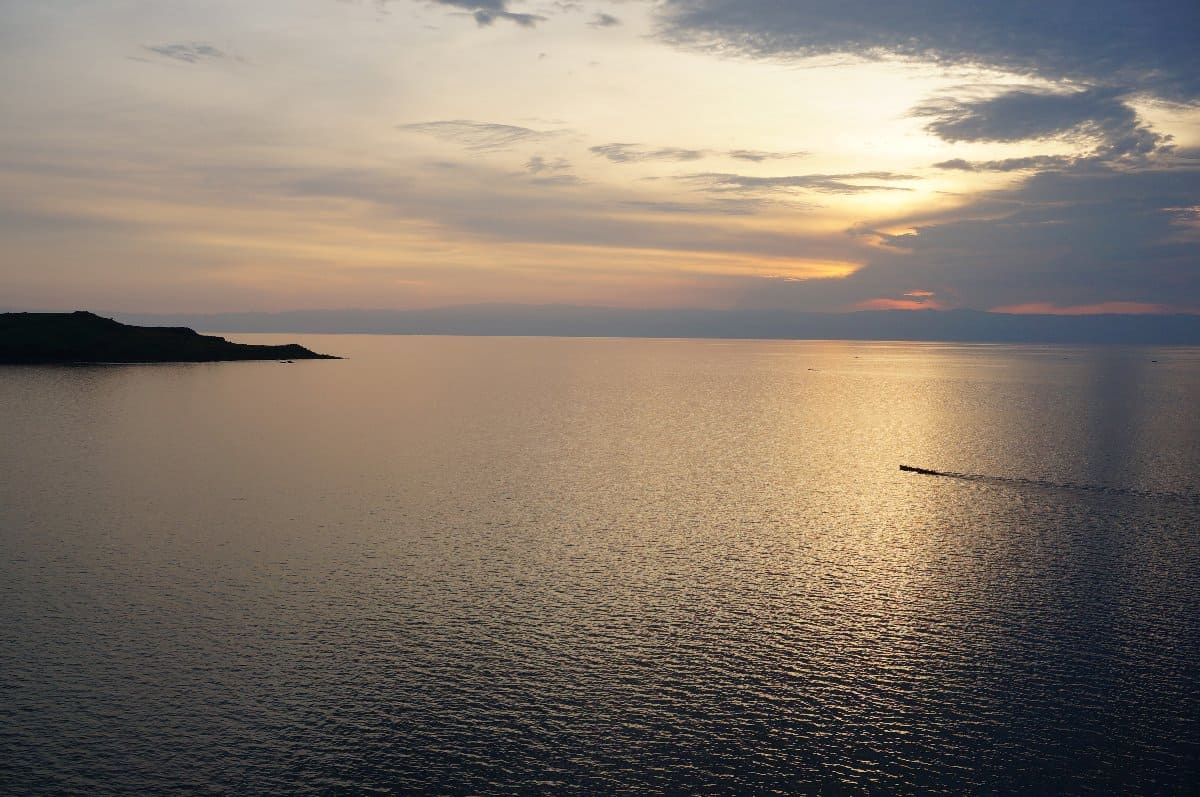 Almost 40% of the country has been turned into wildlife preserves, conservation areas, and marine conservation areas. Tanzania has 17 national parks that cover more than 16,000 square miles.
What You Can See on Safari in Tanzania
The wildebeest great migration happens in October and November. During the migration, wildebeests travel across the Serengeti in huge herds. This migration includes more than 200,000 zebras and 300,000 Thomson's gazelles.
A drive safari or game drive is the most popular way to view animals. This allows you to watch them from the comfort and safety of a closed vehicle. You can even take a balloon safari, which takes you across the whole park.
Some of the best places to see Tanzanian wildlife on safari are Serengeti National Park, Selous Game Reserve, Tarangire National Park, and Mkomazi National Park.
In the wetlands areas, your safari adventure will include sightings of flamingoes, ducks, hippos, waterbucks, common warthogs, crocodiles, and sitatatungas or marshbucks.
Zanzibar Island is part of Tanzania, and the island has its own unique ecology. The coral reefs and mangrove forests are home to whales, dolphins, sea turtles, manta rays, colobus monkeys, dik-diks, Mozambique cobras, and Pemba flying foxes. Zanzibar has one national park and many protected marine areas.
Endangered Animals in Tanzania
Despite efforts to protect Tanzania's rich, unique wildlife, some animals are endangered.
The Most Dangerous Animals In Tanzania
Many dangerous animals live in Tanzania.
The Largest Animal in Tanzania
The largest animal in this coastal nation is the African savannah elephant (Loxodonta africana). And while poaching caused a sharp decline in the numbers of this lovable pachyderm, its fortunes seem to be on the rise: the population which stood at 110,000 in 2009 declined precipitously to 43,000 in 2014.
The cause was a surge in poaching, resulting in a government crackdown and the dissolution of several smuggling networks. The result? An increase in the Tanzanian elephant population to 60,000, in 2019.
The best places to spot the giant herbivore in its natural habitat are:
The Serengeti national park: Located in the northern part of Tanzania, this 3,700,000 5,700 sq mile refuge whose main claim to fame is the annual migration of 1.5 million blue wildebeest along with several other antelope species, is also home to 7,000 elephants.
Tarangire national park: Also located in northern Tanzania, this reserve is home to 2,500 elephants which congregate in their numbers at the Tarangire river during the months of June to September.
Selous Game Reserve: This World Heritage Site is located in the southern part of the country and covers 19,000 sq miles. Currently known as Nyerere National Park, it is considered to be the refuge with the largest elephant population in Tanzania, which is approximately 25,000.
The Rarest Animal in Tanzania
The black rhinoceros (Diceros bicornis) is the rarest animal in Tanzania. Capable of weighing up to 6,385 lb and measuring 6 feet at the shoulder, this giant herbivore can easily be recognized by the pair of horns on its snout, and thick skin, which is however susceptible to ticks and various skin parasites.
The smaller cousin of the white rhino which bears a close resemblance to its Javan relative relies on an excellent sense of sight and a keen sense of smell in the wild.
Two subspecies of this endangered pachyderm can be found in the coastal nation which sits on the Indian ocean: the Diceros bicornis michaeli and the Diceros bicornis minor.
Less than 200 black rhinos can be found in Tanzania, a far cry from the teeming numbers which once reached 10,000 about half a century ago, which have since plummeted due to heavy poaching.
The best places to spot the giant herbivore in its natural habitat are:
The Serengeti national park: Located in the northern part of Tanzania, the famed  5,700 square mile refuge known for being the site of the blue wildebeest migration also hosts black rhinos. It is also ideal for birdwatchers since it is home to 500 bird species.
Mkomazi National Park: Not many national parks can boast having the continent's highest peak as their backdrop. But this 3,245 square kilometer wildlife refuge can. Located at an elevation of  6,233 feet, the park which draws its name from a traditional term for a measure of water, is home to black rhinos which can be admired from behind the safety of an electric fence.
The Flag of Tanzania
The flag of Tanzania consists of a rectangle divided into two diagonally with a green upper left-hand half, separated from a vivid blue lower right-hand half by a yellow-edged black band which descends from left to right.
The color green represents the natural fertility of the nation's soil and its flora and the black band represents the Swahili ethnic group. The yellow borders represent Tanzania's mineral wealth, while the bright blue color stands for the country's bodies of water, lakes and rivers, included, and the Indian Ocean.
Tanzanian Animals
Tanzanian Animals List
Animals in Tanzania FAQs (Frequently Asked Questions)
What Animals Live in Tanzania?
Tanzania has a huge number and variety of animals. You can find the typical African animals, including cheetahs, giraffes and crocodiles. You will also find a mix of animals on the coastline, on Zanzibar Island and on the mountain ranges.
Here are some facts about the most common animals in Tanzania.
Wildebeest: The wildebeest is a type of wild cattle animal with curved horns and a slight hump. Wildebeests are famous for the great migration they perform across the plains of Africa each year. This migration attracts many tourists who want to see this once-in-a-lifetime experience.
Lions: Tanzania has a healthy population of lions. You can often see lions in wildlife parks. Lion families congregate near river banks in the dry season. Tanzania also has cheetahs and leopards, but it is rare to see them.
Elephants: Like the wildebeests, elephants migrate in huge herds twice a year. Elephant populations are healthy in Tanzania. The best place to see them is Tarangire National Park.
Zebras: These beautifully striped members of the horse family are common in Tanzania, where they are roaming freely across the grasslands.
Thomson's gazelle: Named for the Scottish explorer Joseph Thomson, these dainty, lovely gazelles are members of the antelope family. Although they are a popular hunting trophy, there are still a lot of Thomson's gazelles in Tanzania and other African countries.
Are There Tigers in Tanzania?
There are no tigers in Tanzania or any African country. Tigers live in Southeast Asia, parts of South China, and Siberia. Africa has other big cats, including lions and leopards, but it does not have tigers.