Below you can find a complete list of Turkish animals. We currently track 255 animals in Turkey and are adding more every day!
Turkey is a large country with varied geography that includes mountains, coastlines, and islands. It has a large variety of wild and domesticated animals. There are more than 1500 types of animals in Turkey. Animals native to Turkey include wolves, foxes, boars, wild cats, beavers, bears, gazelles, jackals, hyenas, deer, and mountain goats. The major domesticated animals in Turkey are water buffaloes, Angora goats, and camels.
Even though camels are not native to Turkey, the resilient creatures have become an integral part of Turkish culture. Before the advent of modern transportation, camels were the most efficient way to travel great distances across vital trade routes. Turkey has a long history of importing camels from their native Afghanistan, a practice which is still in place today in order to help facilitate the ancient tradition and beloved Turkish pastime of camel wrestling.
Besides these well-known animal species, there are many unusual animals that are endemic to Turkey. These unique animals include the chevrotain. Sometimes called a mouse deer, this small, deer-like creature is the smallest hoofed mammal in the world.
Other animals unique to Turkey are the northern bald ibis, the Asia Minor spiny mouse, and the agali, a wild mountain sheep.
The Official National Animal of Turkey
The gray wolf is the national animal of Turkey. In Turkey, gray wolves live mostly in the forests and mountainous areas. Sometimes called timber wolves, gray wolves can weigh up to 98 pounds. They feed on deer, elk, and moose. Wolves travel in family packs that include two mated wolves and their pups.
The country's national animal symbolizes goodness, courage and strength. According to Turkish mythology, a gray wolf rescued an injured human boy and nursed him back to health. When he grew up, he mated with the wolf and produced a line of half-wolf, half-human children. The descendants of these children became the first and greatest rulers of Turkey.
Turkey's national breed of cat is the van cat. It is an extremely unique feline, namely because they absolutely love the water, and have even been given the moniker "swimming cats" due to their common practice of paddling about the waters of their namesake Lake Van in Eastern Anatolia. Van cats have an off-white coat sometimes embellished with rust-colored patches and either has amber eyes or display brilliant heterochromia (two different colored eyes, most often green and blue.)
Where To Find The Top Wildlife
Turkey's rich mix of ecosystems means there are many places to see its native wildlife. Many animal and bird species are unique to Turkey's fauna.
Hatay mountain gazelles inhabit the forested land between Turkey and Syria. They are only found in this region of the world. This subspecies of the gazelle family was almost extinct when the Turkish government created a gazelle sanctuary in 2019. At the time, there were only around 100 mountain gazelles left. Today, there are more than 1,000 gazelles living in the sanctuary.
Brown bears live in the northern forests. They are also endangered, and many now live in the country's national parks and wildlife sanctuaries.
Turkey has 33 national parks, and all are excellent places to see the country's native flora and fauna.
Yozgat Pine Grove National Park was Turkey's first national park. It is a mixed pine forest with more than 100 plant species. Wildlife in the park includes deer, foxes, snakes, wolves, eagles, and hawks.
Hatila Valley National Park is a mountainous region full of rivers, waterfalls, and pine trees. Mountain goats, wild boars, rabbits, wolves, foxes, gazelles, and squirrels all inhabit this heavily forested park.
Bird Paradise National Park is home to Manyas Bird Lake, where more than 250 bird species find shelter. The bird species native to Turkey include ducks, geese, white pelicans, egrets, purple herons, and nightingales.
Native Birds
Turkey's various environments of steppes, wetlands, and forests provide habitats for many species of avifauna. Not only do many birds reside here year round, but Turkey is an excellent place for avid birders to see multitudes of migratory species. Ideally, spring is the best time of year to visit for to experience breeding season. Around 460 species visit the country each year, including endangered avifauna such as the Dalmatian pelican, greater spotted eagle, and sociable plover. Below are some of the most popular birdwatching places in Turkey.
Bosphorus and Dardanelles Straits – Migratory birds make their way through these narrow straits on their migration routes, making these ideal places to see some unique species.
Black Sea Sores of Istanbul – Not only is the ocean scenery unmatched but many bird species can be spotted off these shores. Eastern imperial eagles, black storks, short-toed snake eagles, black kites, and osprey fly the skies.
Manyas Bird Paradise – Visitors can access observatory towers by connecting hiking trails surrounding the lake. Over 2-3 million birds of around 300 species fly through or rest at the area during migration, quite the spectacle for bird watchers. Species include spoonbills, cormorants, pelicans, swans, and geese.
Sultan Marshes Bird Sanctuary – A beautiful wetland home to many types of wildlife, waterfowl species here are a must-see. Flamingoes, perc, and cranes hangout in the tall grasses.
There are countless other popular locations for bird watching all over the country. Many of the mentioned areas are highly protected to maintain environments for threatened species and unique species from all over the world.
Native Fish
The waters near Turkey are home to a vast array of wildlife, including several exotic or commercially important fish species. You'll find seahorses, sandbar sharks, red mullets and even swordfish in Turkey.
Turkey is a coastal country, surrounded by multiple bodies of water. Fishing is a popular pastime, sport, and livelihood in the country. Some of the most popular fishing areas include:
Mediterranean Sea
Aegean Sea
Black Sea
Bosphorus Strait
Sea of Marmara
Common species caught in these waters include blue fin tuna, bonito, bluefish, sea bass, bream, red mullet, and many more. Unfortunately, overfishing, pollution, and climate change have led native species to become endangered and, therefore, protected. Protected species include cuttlefish, dolphins, sea horses, sandbar sharks, and black coral. It is illegal to fish these types of marine life.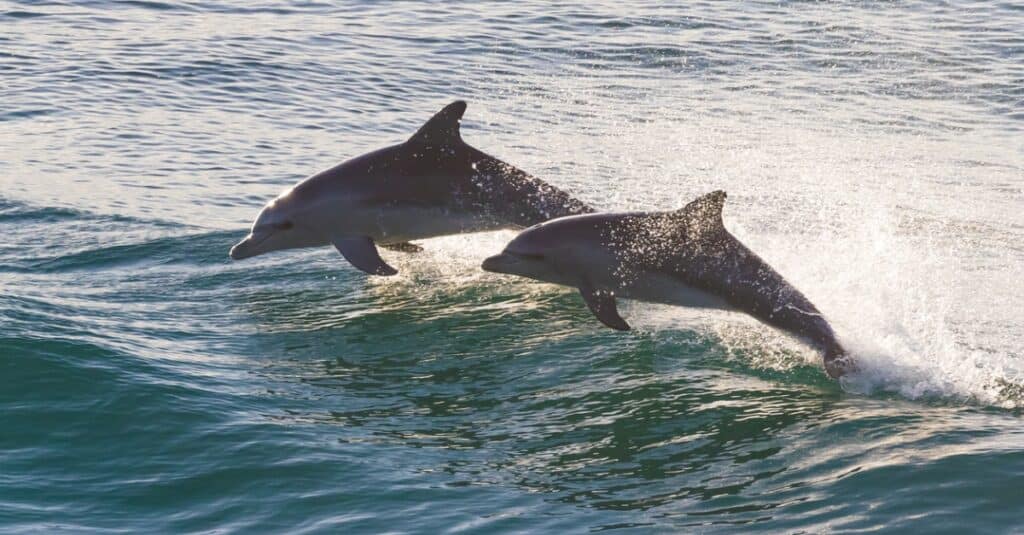 Native Snakes
The ideal environments of Turkey provide habitats to exciting wildlife, including reptiles and amphibians. Around 45 species of snake exist in the country, 12 of which are venomous. Common species include boas, racers, blind snakes, dwarf snakes, etc. While snake bites are not common in Turkey, they do occur. Venomous species to look out for are:
Ottoman viper
Anatolian meadow viper
European adder
Wagner's viper
Black Cobra
Those are only a handful of examples of venomous snakes in Turkey with the Ottoman viper surpassing the others as the most dangerous. If bitten by a snake it is always recommended to seek medical attention regardless of species.
The Most Dangerous Animals In Turkey
Animal attacks on humans are rare in the country, but there are some dangerous types of animals in Turkey's nature.
Snakes: Turkey has dozens of snake species, and several of them are venomous. One of the most dangerous snakes in Turkey is the Ottoman viper. Also known as the rock viper or coastal viper, this dangerous snake attacks without provocation and injects venom with every bite. Turkey's other dangerous snakes include the black desert snake, Wagner's viper, and European adder.
Spiders: Turkey is home to nine of the world's most venomous spiders. They include the brown recluse, black widow, and wolf spider. A bite of the segestria spider can cause death in under three minutes. This dangerous spider mostly inhabits dense forests.
Centipedes: Turkish centipedes can grow a foot long. Primarily found in the desert and scrublands, these bugs will bite humans. Their bite can hurt, but it isn't deadly and can be treated with antibiotics.
Endangered Animals
The dhole is an endangered species of wild dog native to Turkey. They are also known as red dogs, red wolves, or mountain dogs. Their population has dwindled down to fewer than 2,500 adults in the wild.
The loggerhead sea turtle is a huge turtle that can weigh more than 300 pounds as an adult. The largest loggerheads have been recorded at 1,000 pounds. Loggerhead turtles, like most other sea turtle species, are critically endangered.
The Asia Minor spiny mouse is a tiny rodent that lives in large family packs. These endangered rodents primarily inhabit the forests, but some live near human populations.
The bald ibis is a large migratory bird that is native to Turkey. It is extinct in the wild and only exists in captivity.
The Anatolian leopard is a big cat that is native to Turkey. Conservationists believed these leopards were extinct, but there have been sightings of them in recent years. The Turkish government included Anatolian leopards on its list of endangered animals that require immediate protection.
Turkey's Rarest Animal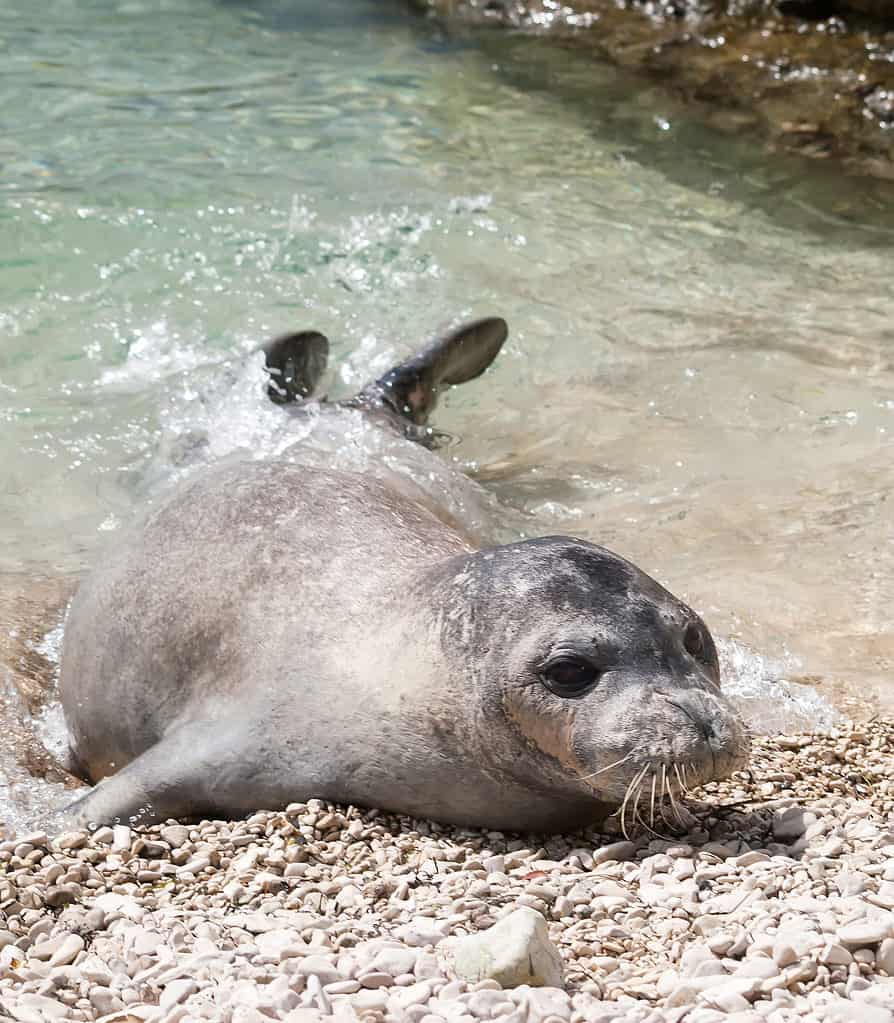 The Mediterranean monk seal is the most endangered species in Turkey. Mediterranean monk seals can grow from 3 to 7 feet. There are only a few hundred of these endangered seals left in Turkey. While monk seals used to enjoy relaxing and raising their pups on the shores of Turkish beaches, centuries of pursuit by humans have led these shy creatures to adapt their lifestyle. Mediterranean monk seals now spend most of their time in distant caves inaccessible to humans and feed on various spiny fishes and octopi found in nearby waters.
Zoos in Turkey
Along with wild animals roaming their natural habitats, Turkish zoos also exhibit exotic animal species and are a fun place for family trips when visiting or on a day off. Listed are some popular zoos in the country. The most popular zoo to visit is Bursa Zoo – a small zoo focusing on animals native to Turkey but still displays exotic species such as baboons, lions, waterfowl, and ostriches. Visitors may also go to the smaller aquariums and zoos of Turkey.
Turkey Has Many Interesting Animals
Turkey has a wide variety of wild animals, including unique birds, wild cats, and marine mammals. Its most famous animals live in remote regions like the forests and mountains. Mountain goats and wild sheep run on the hillsides, and dolphins swim in the rivers and coastal areas. Turkey's national parks are the best places to see native animals like bears, caracals, and wild boars.
striped hyena
are one example of Turkish wildlife's visual brilliance.
©Katoosha/Shutterstock.com
What is the Largest Animal in Turkey?
The Syrian Brown Bear is Turkey's most massive native species. These bears have a light beige coat and measure about 40-55 inches from head to tail. They can weigh up to a staggering 550 lbs, and are often illegally hunted for the purpose of utilizing their fat in traditional medicines. Bears are additionally oftentimes treated as pests by local farmers due to the damage they can inflict on vital honeybee populations.
To find an animal weighing more than a typical Syrian Brown Bear within the borders of Turkey you'll have to go fishing! The record for the largest fish caught in Turkey was set in 2017 when a bluefin tuna weighing a staggering 650 lbs was reeled in during a fishing tournament at Teos Marina in Seferihisar, Izmir, Turkey. This gigantic creature had to be hoisted ashore with the aid of a forklift because of its impressive weight.
Turkish Animals
Turkish Animals List
Turkey FAQs (Frequently Asked Questions)
What animals live in Turkey?
Many animals live in Turkey Its native species include wild goats, wild sheep, chevrotains, brown bears, dolphins, sea turtles, gazelles, and gray wolves. Because of its large size and diverse ecosystems, Turkey has an enormous variety of animals.
Are There Wild Cats in Turkey?
Turkey is home to the European wild cat, a small wild cat. European wild cats are nocturnal hunters with stripes and long, bushy tails. They resemble large versions of domestic cats. African wild cats, Eurasian lynx and Caucasian wild cats are other big cat species native to Turkey.
The caracal is another native wild cat. This medium-sized wild cat is notable for its long, pointed ears and reddish fur. Its name comes from the Turkish word "karakulak," which means "black ears."
Are There Monkeys in Turkey?
There are no native monkey species in Turkey.